#MeToo: Isha Koppikar Reveals About A Superstar Who Is A Morning Person And Demanded To Meet Her Alone
Bollywood actress Isha Koppikar keeping a superstar's name under wraps revealed of having a shocking casting couch experience during her struggling phase in her Bollywood career. The actress also revealed of being touched inappropriately by some of the top secretaries in the past, leading her to take self-defence classes on a serious note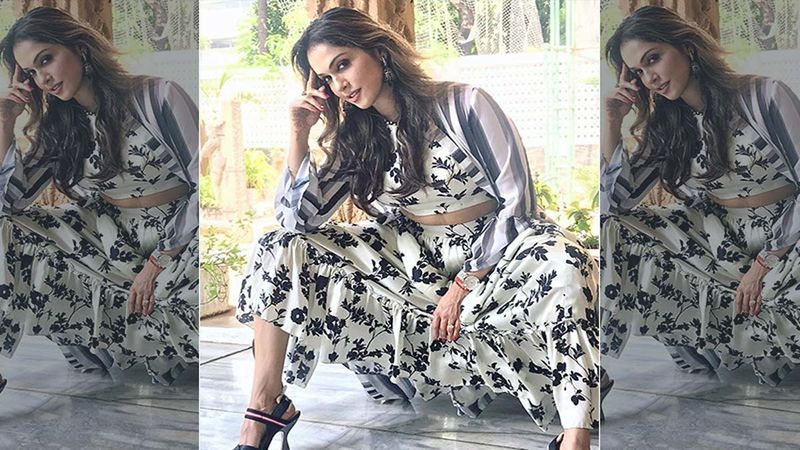 After a hiatus of a couple of years, Bollywood actress
Isha Koppikar
is beginning her second innings in the entertainment world. In conversation with an entertainment portal, the actress recalled of facing casting couch experience in the initial years of her Bollywood journey. Though not revealing the name, like many others in the industry, she spoke about being called by a superstar to meet him alone and also how she was touched inappropriately by secretaries of stars. All these unfortunate incidences in the past has led the actress to take self-defence classes; also firmly putting across her opinion to the filmmakers to cast her for talent only.
Recalling the incident, the actress revealed how after being considered by a producer for a particular role, he had asked her to get in touch with actor and be in his good books. After the letting Isha know about his routine, he agreed to meet her in mids of his dubbing session and other work commitments. The actor further told Isha to come alone to meet him, this made Isha take a step back and inform the producer about signing her for a talent and shouldn't be forced into something immoral. ALSO READ:
Fixerr Latest Posters Drop Hints Of Mahie Gill, Isha Koppikar And Shabir Ahluwalia's Characters
She further also revealed of being touched in an inappropriate manner by some of the top secretaries of actors leading her to take self defence seriously in her life.
In conversation with Pinkvilla.com she said, "Yes, I have been propositioned. One producer told me, 'This film is happening. Call up this actor, you need to be in the good books of actors. So I called him. He's told me his full timetable. He's an early morning person and he goes to the gym at this time. He asked me to meet him in between his dubbing and something he was doing. He asked me who I was coming with and I told him I will be coming with my driver. He said, 'Don't come with anybody'. I was not 15 or 16 then. I knew what was happening. So I told him, 'I am not free tomorrow, I'll let you know'."



"I immediately called up the producer and told him that he should cast me for my talent. But then, I can't be forced into doing all these things for a role. That is what is intimidating for a lot of people. When a woman says no, they can't take it. And temporarily, you're written off. I never ended up working with that actor."
We only hope that more and more survivors open up and reveal their horrid stories.
Image Source: Instagram/isha_konnects