'Nora Fatehi Is JEALOUS Of Jacqueline Fernandez, She Brainwashed Me So That I Leave Her And Start Dating Her' Says Sukesh Chandrasekhar
Sukesh Chandrasekhar in his press statement claimed Nora Fatehi brainwashed him against Jacqueline Fernandez so that he could leave her and start dating her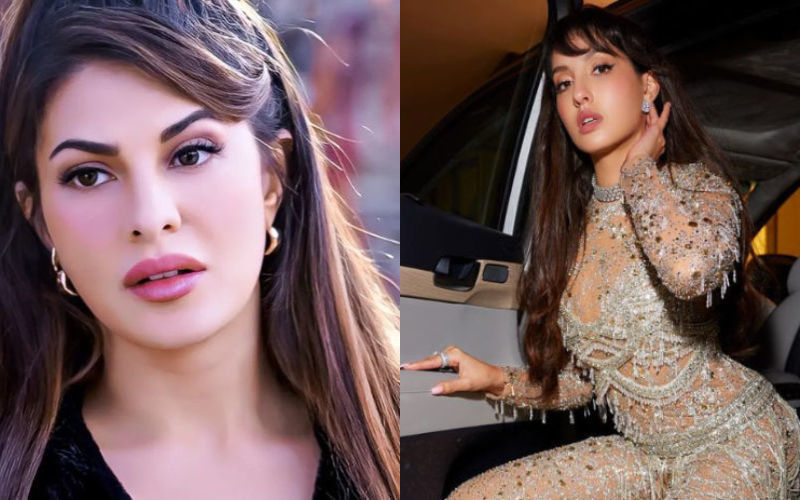 Sukesh Chandrashekhar who is currently in judicial custody for allegedly duping Aditi Singh, wife of the former promoter of Ranbaxy, Shivinder Singh, of Rs 200 crore, has made some shocking claims in his press statement. On Saturday, the conman through his lawyers Anant Malik and AK Singh claimed in his statement that Nora Fatehi was always jealous of Jacqueline Fernandez. Not just that, Sukesh also alleged that the dancer brainwashed him against Jacqueline so that he could leave her and start dating Nora.
Reportedly, in a press statement, Sukesh said, "Nora used to try calling me at least 10 times a day and if I don't answer the call she used to keep on calling me. As I and Jacqueline were in a serious relationship, I started avoiding Nora, but she kept irritating me by calling and also, asking me to help bobby (Nora's relative) in setting up a music production company which I did. She also kept sending me multiple pictures of Hermes bags and jewelry that she wanted, which I obliged by giving her, which she was using till date, ask her to produce one bill of Hermes bags that she has, she can never produce as she does not have, as the bags are worth more than Rs 2 crores."
ALSO READ: Jacqueline Fernandez Never Intended To DESTROY Nora Fatehi's Career, She Has No Intention To Defame Her, Claims Lawyer Prashant Patil
Chandrashekhar added that Nora has been making contradictions in her statements. Her statement before EOW has been completely changed. "This clearly shows how Nora is being manipulated and afterthoughts and ideas are implemented by her only with a mala fide mind of hers" Sukesh further stated.

Yesterday, it was reported that Nora Fatehi filed a Defamation suit against Jacqueline and some media publications for dragging her name in Sukesh Chandrashekhar's extortion case.