'Prateik Is Reminiscent Of A Young Om Puri In Ardh Satya,' Says Crime Novelist Piyush Jha; Will Chakravyuha Resurrect Actor's Career?
Prateik is returning to the small screen with a web series, titled Chakravyuha, based on famous novelist Piyush Jha's thriller book, Anti-social Network: An Inspector Virkar Crime Thriller. Here's what he feels about Prateik playing the protagonist of his novel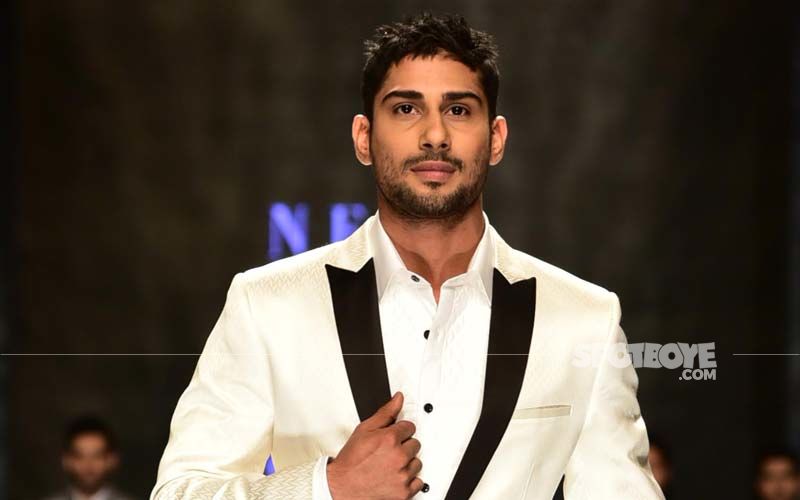 If there was a lifetime achievement award for the most undisciplined potential star of Bollywood, Prateik would win hands-down. His constant battle to stay on the right track has lost him a lot of golden career opportunities.
But now, all that is about to change. His performance as a no-nonsense cop in the webseries Chakravyuha, to stream on MX Player from March 12, is all set to give Prateik's career an all-new boost. In the series, Prateik plays the dynamic star-cop Inspector Virkar who is out to nab a crime syndicate of young sociopaths indulging in sex crimes.
Filmmaker-author Piyush Jha who wrote the original novel, Anti-social Network: An Inspector Virkar Crime Thriller, says Prateik is the perfect fit for Inspector Virkar. "He's superb. Just the right choice for Inspector Virkar as I imagined him as a character. Prateik has worked really hard to fit into Virkar's skin, physically. And portray Virkar's angst in an understated manner. He is reminiscent of a young Om Puri in Ardh Satya."
When I remind Piyush (who is a well-known filmmaker and author of several crime novels) of Prateik's reputation for indiscipline, he corrects me, "He has made a lot of positive changes in his life and it shows in his work. Prateik is going places soon. Mark my words."
Adds Prateik, "I'm hoping to showcase my versatility as an actor with the eccentric Virkar. The series sees my character in a constant chase against time, trying to stay ahead of a ruthless blackmailer and not allowing the wrong to overpower the truth. Virkar is a cop who fights for the right in his own unique way, many a times steering away from the rule book and will go to any extent to follow the truth."
Image source: SpotboyE archive