'Quality Will Always Win, Can Never Go Out Of Fashion': Vikrant Massey Sums Up His Eventful Journey - EXCLUSIVE
Once slotted as a TV actor who would do small roles in big films, Vikrant Massey has made it big in Hindi films -- only due to his sheer talent. Read on to know how he sums up his journey.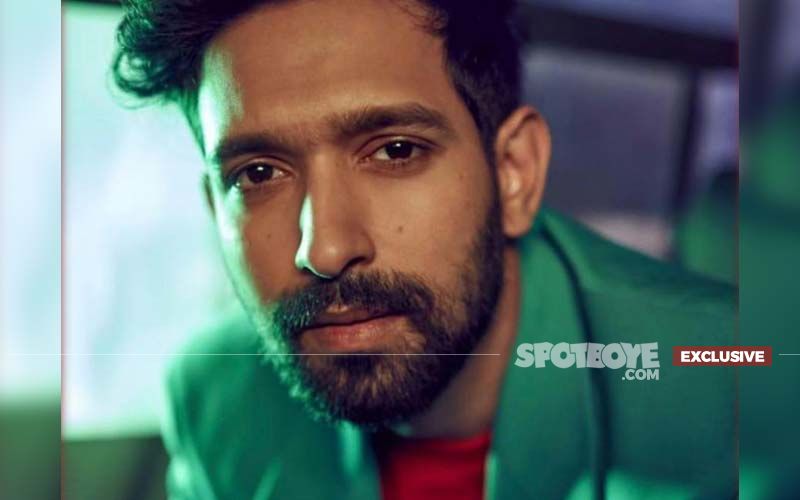 Vikrant Massey hasn't had it easy. Once slotted as a TV actor who would do small roles in big films, the uber talented actor has made it big in Hindi films -- only due to his sheer talent. His repertoire now includes of some magical movies. Topping the list is A Death In The Gunj, a movie that changed his life. Perhaps, his trajectory. Or so he says.
"Shutu from A Death In The Gunj will always be very, very special to me. I got a second lease of life because of that. I had convinced myself to happily go back to television, earn loads of money, get more famous... But had A Death In The Gunj not happened, I would not have been here -- sitting and talking to you," Vikrant told SpotboyE.com in an exclusive chat, when asked which role of his he holds closest to his heart.
Haseen Dillruba also features Taapsee Pannu and Harshvardhan Rane in lead roles. Two male actors almost always mean comparisons. These comparisons also arrive when an actor takes up a character or show previously headlined by another. Case in point - Sidharth Shukla, who recently appeared in the third season of Broken But Beautiful.
"I think some comparisons are not at all valid. When we talk about Broken But Beautiful, I was a part of the first two installments of the show. The third season was Sidharth's first. I have read people comparing us, and I think that's completely unfair to him, me, the makers of the show and even to the audience. We anyway have a completely different style of working. These comparisons are really not required there. As far as comparisons between Harshvardhan and me are concerned, I really don't think much about it. Had I thought about it that way, I would not have been able to do what I have done or am doing. Before The Death In The Gunj, most of the roles I did were smaller -- in movies headlined by a big ensemble cast. I cannot be thinking about these comparisons," Vikrant told SpotboyE.com.
But Vikrant Massey is also compared with Fahadh Faasil, the wonder of Malayalam cinema.
"As far as Fahadh Faasil is concerned, I love it. I am a big fan of Fahadh myself. Yeh toh thoda stressful bhi hai yaar. There's this pressure to at least live up to the comparison. He's an institution. I am humbled by the comparison. Truly," he added.
Vikrant Massey's journey in Indian cinema has been quite eventful. From TV shows Dhoom Machao Dhoom and Balika Vadhu to all the wonderful movies he has been doing, a lot has changed. But what's the one thing that has not?
"If we are talking about my career, primarily, a lot of things haven't changed. One thing that I believed even when I worked in Dhoom Machaao Dhoom -- I was just out of junior college then -- was that quality will always win. That thing hasn't changed. And that thing will never change. Other things have changed -- with regards to how people are now consuming the content, the style of the narrative, the style of cinema, and so on. All these things change from time to time, and we have to adapt," he said.
Vikrant added, "When I did Dhoom Machaao Dhoom, television was the only medium of entertainment other than films. But now, we have OTT -- so diverse, so humongous. The lines have got blurred, and the world has become much much smaller. Even when I was doing television, the one thing I believed in was that good quality can never go out of fashion. That will never change. I will always only focus on that."
And there must be a dream role also?
"I would love to play Bhuvan from Lagaan, Mia Maqbool from Maqbool, or Langda Tyaagi from Omkara, or Lallan from Yuva. There are so many characters that I love. I hope I get something similar to play," Vikrant told SpotboyE.com.
We hope so too, Vikrant. But what we are now looking forward to is the slew of awesome movies of yours that are to come in the coming months.
"14 Phere is out in a couple of weeks. It's a social comedy, co-starring Kriti Kharbanda. I loved working on this movie, polar opposite of Haseen Dillruba. And I have just started shooting for the last leg of Love Hostel. I have finished Mumbaikar, and with it, I got the opportunity to star alongside Vijay Sethupathy," Vikrant signed off.
Image source: Raindrop PR