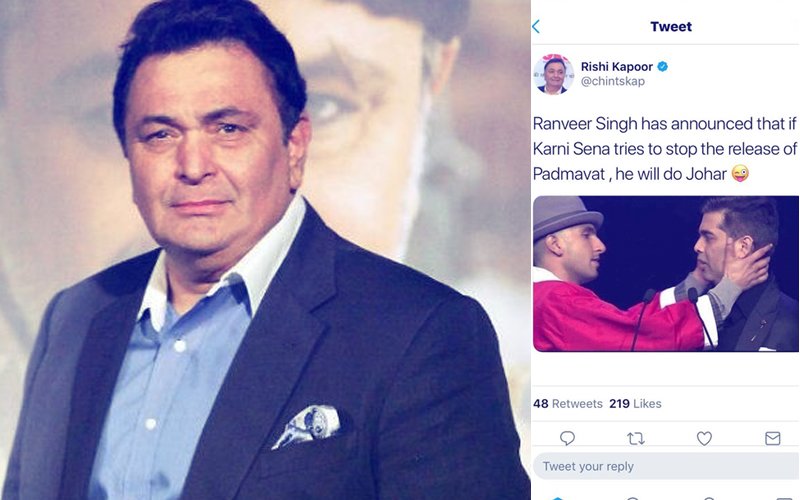 He tweeted a picture of Ranveer Singh about to kiss Karan Johar from their famous 2015 AIB roast and gave it a funny caption, which was a jibe at the celebrities and also at Sanjay Leela Bhansali's Padmaavat controversy. Check it out: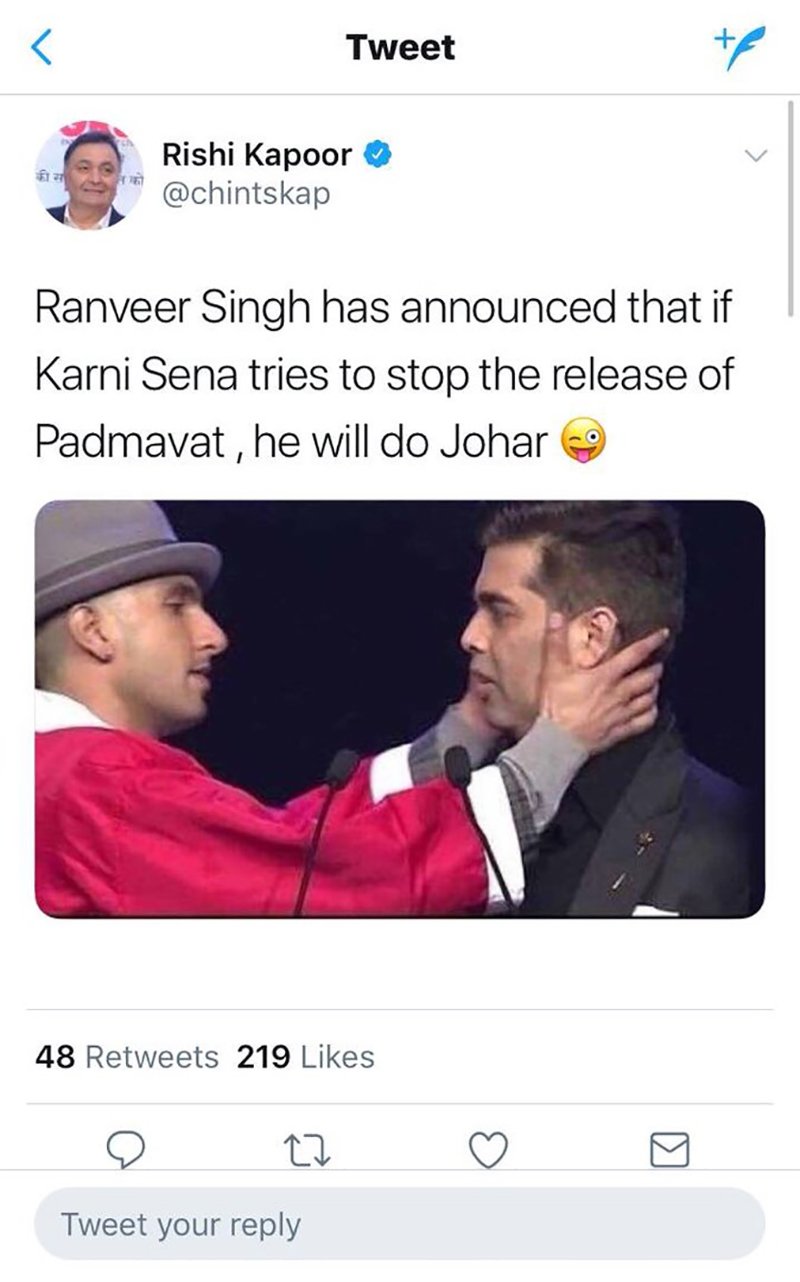 Rishi captioned the tweet as: "Ranveer Singh has announced that if Karni Sena tries to stop the release of Padmavat, he will do Johar (sic)."
Quite evident that Rishi in a witty manner replaced the word 'Jauhar', shown in the movie, with 'Johar'.
As soon as he posted this mean tweet, Rishi started getting trolled for it. And eventually, the actor deleted his tweet.
Here are few of the trolls:
Well, we don't know if Karan Johar or Ranveer Singh will react to this tweet, considering Rishi Kapoor's seniority, but trolls definitely had a field day, courtesy Mr. Kapoor.
Image Source: instagram/rishikapoorfanbase