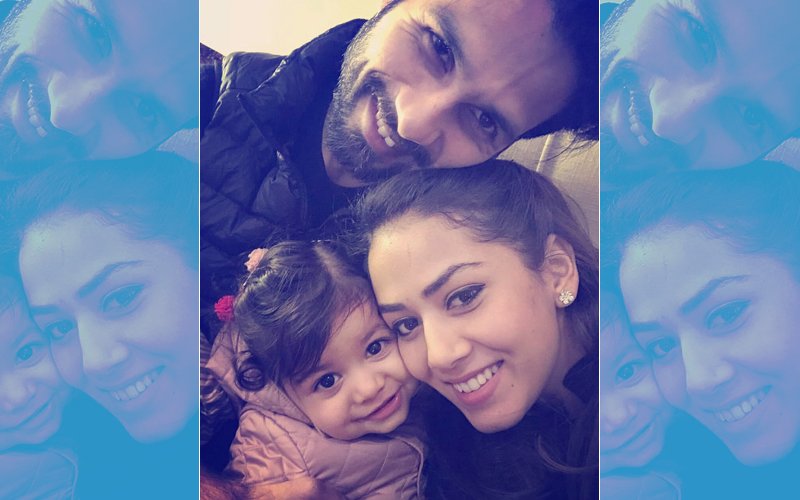 Your daily fix of caffeine might go hand-in-hand with a scroll-up and scroll-down of social media pages, but sometimes for someone (Shahid Kapoor, in this case) – it can be a menace.

The Internet kind of lost its plot on Tuesday, when an article on Yash and Roohi Johar's birthday party guest-list was published by an online portal.

Referring to Shahid and Mira Kapoor's 2-year-old daughter Misha, the article said, "Shahid and Mira Kapoor's pouty daughter Misha, another Internet sensation, will bring her angelic sex appeal to this Baby Bash." OUCH!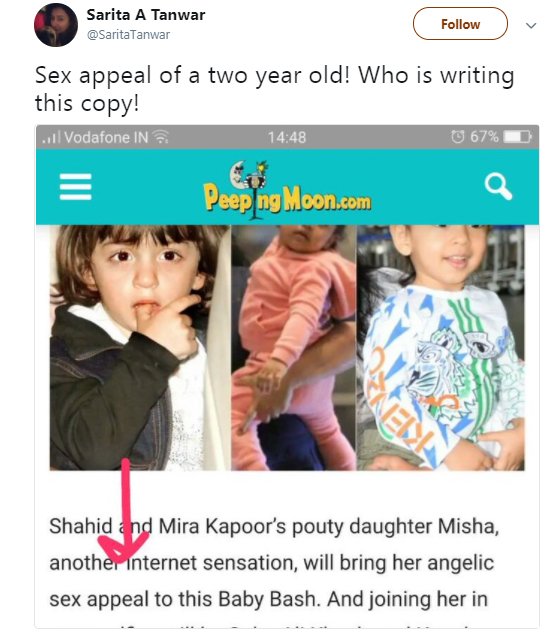 Sarita Tanwar's Tweet About An Article

Misha's superstar daddy Shahid Kapoor is seething in anger. In an interview with Mid-Day, he minces no words to express his displeasure. "Leave my kid alone. My daughter didn't choose this glamourous life. What's her fault?" he lashes.

"I hate to think of all the glare that is on her. That is probably the only time I feel I should have had another job. I don't want her to go through this. It's not good for children," adds Shahid.


Talking about his responsibility towards Mira and Misha, he says, "I'm responsible for a woman who has left her life in Delhi to be with me. I am responsible for my daughter. I have to be a good human being first, a good actor later."

Coming back to the distasteful article, it goes on to describe Taimur Ali Khan as a "party animal." Twitterati isn't taking kindly to the reference...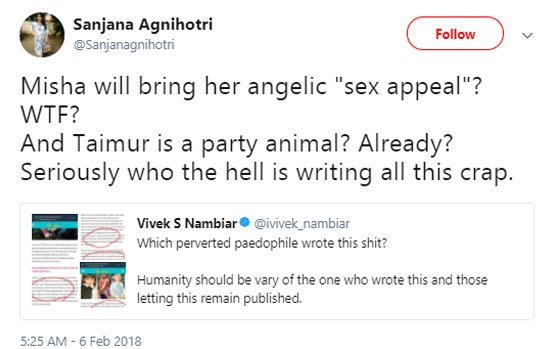 Sanjana Agnihotri Also Slams The Writer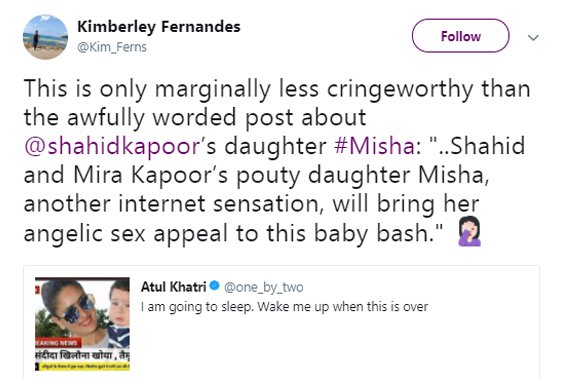 Kimberly Fernandes Tweets About Star Kids

Well, a little bit of sensitivity never hurt anyone, and as far as Shahid Kapoor's views are concerned, he couldn't have said it better. We're with him on this – Leave Misha Kapoor Alone!


Image Source: instagram/shahidkapoor