#SRKDonatesForCOVID Trends On Social Media As Shah Rukh Khan Donates To 7 Charitable Organizations To Fight Coronavirus
After Akshay Kumar, Virat Kohli-Anushka Sharma, Kangana Ranaut, Ayushmann Khurrana, Kartik Aaryan, Rajkummar Rao now Shah Rukh Khan has also extended his support and donated to seven charitable organisations to fight Coronavirus. For the same, the actor shared an official statement, which led the netizens to trend #SRKDonatesForCOVID on social media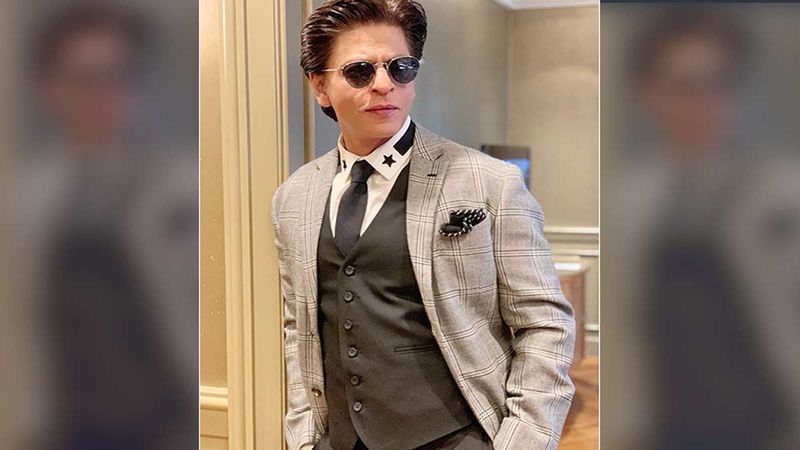 With the novel Coronavirus hitting the world hard, many of the lives are at stake. Coming forward and to extend a helping hand, earlier, Akshay Kumar made a huge donation to fight the lethal virus. This contribution was then made by quite a few Bollywood celebs including, Virat Kohli-Anushka Sharma, Kangana Ranaut, Ayushmann Khurrana, Kartik Aaryan, Rajkummar Rao. Now, the latest celeb to join the likes is Shah Rukh Khan who has now extended his hand to support and donate to seven charitable organisations to fight Coronavirus.
Just a few minutes ago, he shared a tweet on the same while also sharing a statement on Twitter, his tweet read, "In these times it is imp to make everyone around u working tirelessly for u.. not related to u.. perhaps even unknown to u... to feel they are not alone and by themselves. Let's just make sure we all do our little bit to look after each other. India and all Indians are One Family."
His statement mention that SRK's group of companies Kolkata Knight Riders, Red Chillies Entertainment, Meer Foundation and Red Chillies VFX announced several initiatives to support the efforts of Prime Minister, Shri Narendra Modi ji and the government in its COVID-19 fight.
In these times it's imp to make everyone around u working tirelessly for u.. not related to u.. perhaps even unknown to u... to feel they are not alone and by themselves. Let's just make sure we all do our little bit to look after each other. India and all Indians are One Family. https://t.co/LWz4wQGaPe

— Shah Rukh Khan (@iamsrk) April 2, 2020
Along with the tweet, his production team has also shared an official statement on the same where Shah Rukh Khan said: "Given the enormity of the task, my team and I discussed ways to contribute in our own modest way. We have come up with a series of initiatives which we hope will make a small difference. The efforts of our Prime Minister, Shri Narendra Modi ji coupled with the efforts of the Chief Ministers, Shri Uddhav Thackeray ji, Smt Mamata Banerjee, Shri Arvind Kejriwal and all other states and Union Territories leaders have been commendable in fighting this pandemic. We have initially focused our efforts on the three cities - Mumbai, Kolkata and New Delhi with the realization that this is a start and we stand ready to contribute in whichever way possible going forward" ALSO READ:
Shah Rukh Khan Gives A Filmy Twist To Coronavirus; Awareness About COVID-19 Has Never Been So Interesting-WATCH
Seeing this wonderful gesture from the actor, the fans are overwhelmed and started pouring in love and appreciation for taking this initiative. Not only that, the fans are also trending #SRKDonatesForCOVID on Twitter where one commented, "SRK ne itna proper tarike se donate kiya hai ki bhakton ki zindigi iska hisab lagate lagate nikal jayegi" We saw another one saying, "This is called donation. A proper donation A well-programmed donation Hats off to KHAN SAAB" ALSO READ: J
anta Curfew: Shah Rukh Khan, Shahid Kapoor, Amitabh Bachchan And Others Laud PM Modi's Move
Image source: Instagram/ iamsrk