'Thank God' Trailer OUT: Ajay Devgan- Sidharth Malhotra Play An INTENSE 'Game Of Life'; With An Interesting Take On Heaven And Hell
Ajay Devgan, Sidharth Malhotra and Rakul Preet starrer Thank God's trailer is out it has an interesting take on human life after death and the film will release on October 25, 2022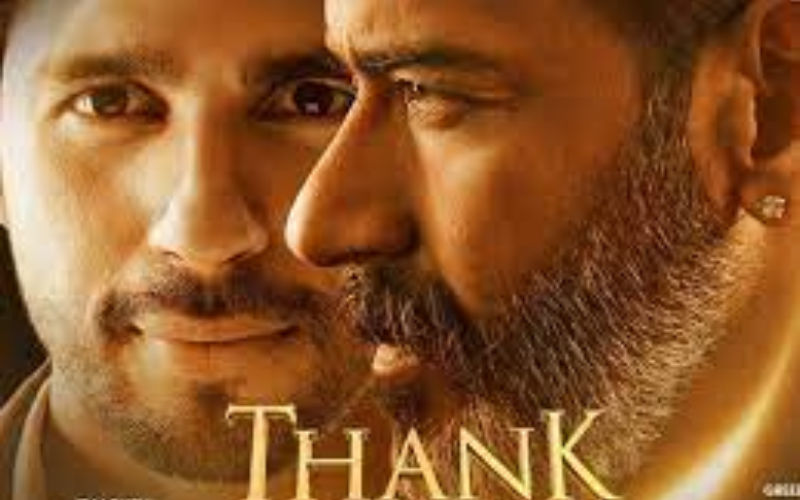 Ajay Devgan is one of the most talented actors in our country who charmed everyone with his acting prowess and charismatic personality. He is known for his action sequences and comic timings in films. Devgan is all set to team up with Sidharth Malhotra, and Rakul Preet Singh for a blockbuster family entertainer film 'Thank God'.
The trailer of the film 'Thank God' is out which seems quite interesting and entertaining. In the trailer, Ayan Kapoor played by Sidharth Malhotra meets with an accident while talking on a phone and finds himself in an arena in front of Chitragupt, a bookkeeper of heaven played by Ajay Devgan. He gets to decide the fate of Ayan after death. He even mentioned that Ayan is neither dead nor alive. He offers him to play a game, 'game of life' and he should fix all his mistakes. This game world decides if he has done enough to ho to heaved or his seat is booked in hell. The film shows the balance of 'paap' and 'punya' of Ayan's life.
Chitragupt even points out his weakness like anger and jealousy. He tells Ayan that he is jealous of his wife played by Rakulpreet Singh who has made it bigger than Ayan. She plays a police inspector in the film. The film also gives 'Singham' reference. The film also stars the hottest actress Nora Fatehi, who has a dance sequence in the film. Chitragupt also mentions the biggest mistake of all men.
Meanwhile, the 'Singham' actor shared the trailer of the film on his Instagram handle and wrote, "The season of festivity is all set to start with the game of life, jahan hoga sabke karmon ka hisaab! #ThankGod Trailer out now. In cinemas on 25th October. @sidmalhotra @rakulpreet." while Sidharth Malhotra while sharing the picture wrote, "This Diwali, hoga sabhi karmon ka hisaab, when a common man comes face to face with Chitragupt in the game of life! #ThankGod Trailer out tomorrow. In cinemas on 25th October."
The trailer has received a good response from the audience, especially for background misc (BGM). The music is similar to Netflix's Stranger Things and the popular Sri Lankan song Manike Mage Hithe, which seems to be re-created by the film.
The film will release theatrically on October 25, 2022, which will clash with Akshay Kumar's Ram Setu.
Image Souce: Google