Shehnaaz Gill Gets Brutally TROLLED For Showing Attitude And Her RUDE Behaviour; Netizens Call Her, 'Ranu Mandal Type'!
Shehnaaz Gill was recently spotted around the town, and as usual, paps greeted her and even asked her, 'kaisi ho?' but the actress did not seem and was irked by the question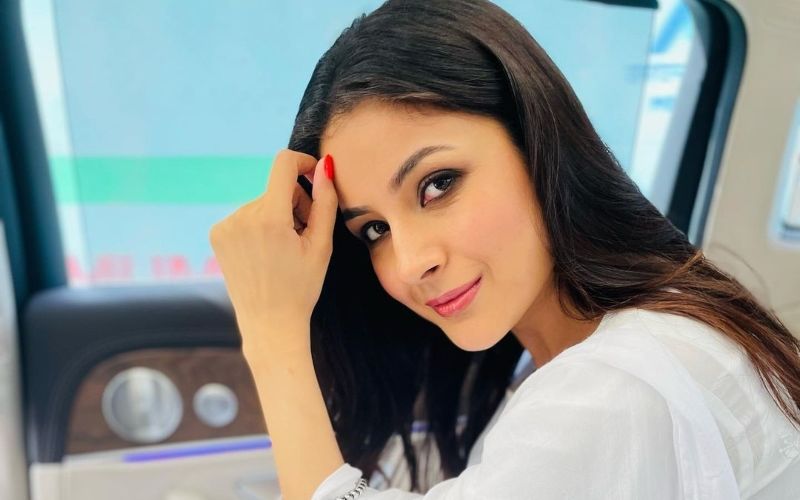 Shehnaaz Gill has been making it to the headlines for various reasons and she has put up a strong face following the death of her rumoured boyfriend Sidharth Shukla. Being known for her infectious smile and cute antics, Shehnaaz has been ruling the hearts for some time now. However, something does not seem right these days and many speculations suggest that Gill has become a "changed person".

Moreover, Sidharth Shukla's death left Shehnaaz broken and she chose to stay away from the media glare for more than a month. She was even said to be dating Sidharth at the time of his death.
Now, the latest video of the actress has been going viral now and fans have seemingly witnessed the changed person in Shehnaaz. The clip in question has invited flak from different quaters and users seem to be disappointed by her.
Shehnaaz was recently spotted around the town, and as usual, paps greeted her and even asked her, 'kaisi ho?' But the actress did not seem content with the question and she seemed particularly irked by the same.
Replying to the same, Shehnaaz said, "Miltu hu baadmain abhi kaam kar rahi hu". Later in the video, she can be heard saying, "Agar main bolungi main theek nahi hu, toh kya bologe? Daavai doge? Duva kyu dooge?"
Well, fans we quite unhappy with her reply and some even went on to point out "Attitude dekho", while another reminded us, "Ooh kitna badal gayee.... Arrogant". Some even went a step ahead and called her "Bakwas" and "Very rude". A user also quipped, "Over acting ka 50rs cut😂😂"
Another user joked, "Ranu mandal tyep". "Pehle bilkul nh tha attitude...jab s Bollywood m ai h bs tb s attitude agaya isme... it's that truse…" wrote a user on social media. One user even called her 'Ghmndi'.
Interestingly, talking about her outfit, Shehnaaz has become a pro when it comes to experimenting with her style statements and her new look in a white pantsuit proves her spot-on fashion choices.
Well, Shehnaaz having changed her attitude is not a new phenomenon and a source close to the actress had previously said that "Shehnaaz will be Shehnaaz forever. Yes, we understand people miss her cuteness but that isn't possible now because she is no more in the Bigg Boss house. People have seen her most vulnerable side and right now she is in a mode of putting her strongest foot ahead this is the reason you will not see her laughing around but she is the same with her person and not one per cent the girl has changed."
The News18 report quoted the source adding, "Sidharth's death definitely changed something in her. She has suddenly become this very mature person. And we know how fans miss her innocence badly. But this is Shehnaaz 2.0 and one should accept her this way as well."
Meanwhile, Shehnaaz, on the professional front, is set to star in a Salman Khan film. The film is directed by Farhad Samji and will star Salman Khan in the lead and include a multi-starrer cast with a mix of North and South Indian actors.
Image Source: Instagram