'Why Rahul Chose Tina Over Anjali'; Rani Mukerji On Sexism In Kuch Kuch Hota Hai, 'It Would Be Wrong To Say He Fell For Tina 'Only' Because Of Her Appearance'
Talking about the sexism in Kuch Kuch Hota Hai, Rani Mukerji said that she would always defend Rahul for doing what his heart asked him to do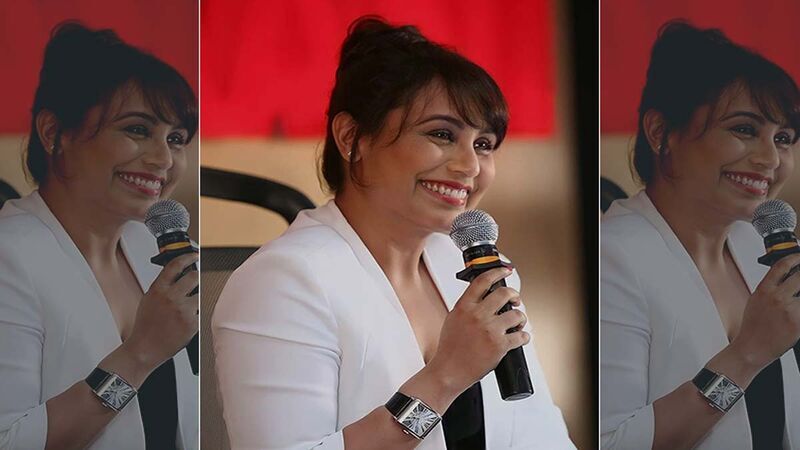 Kuch Kuch Hota Hai starring Rani mukerji, Shah Rukh Khan and Kajol is one of the Bollywood movies that is discussed by the masses for multiple reasons even today. Directed by Karan Johar, it showed the epic love story between Rahul, Anjali and Tina. Anjali, who a tomboy in school fell in love with Rahul but he was head over heels in love with Tina due to many reasons. After Tina died, Rahul fell for Anjali who was later shown as a saree-wearing, feminine woman with long hair. Karan Johar had earlier revealed that Shabana Azmi blasted him after watching the movie and he agreed that the movie was problematic.
And now, in an interview with India.com, Rani who essayed the role of Tina opened up about the sexism in KKHH. The actress said, "Falling in love is something very subjective to each person and we can't judge a person for their choices because, at the end of the day, it's your heart. You can't direct your heart to do things that a particular person would feel is morally right or morally wrong. What might come across right to you might be wrong for the other person. I think considering all the flaws that we all are living with, we should not sit and judge others for what they are doing."
She defended SRK's character saying, "I wouldn't categories Rahul's love to be only about just the 'look' - like he fell for Tina only because of her appearance. What also drove Rahul to like Tina was the fact that she was not like the other girls who became friends with him on the very first day." She also stated that Tina was more than a pretty face and those things attracted Rahul.
"I won't categorise it as 'he went for someone who looked great and not for Anjali who was more of a tomboy.' I won't make it as frivolous as that. I would say that there was a lot of depth to Tina's character for someone like Rahul to have fallen for her because at the end of it, it was Tina who understood the love that Rahul and Anjali had for each other. She, in turn, makes her daughter reunite the two of them. You know that Tina had a lot of depth along with being a good-looking girl," said Rani.
Image Source:SpotboyEArchives