Neerja, the biopic of braveheart Neerja Bhanot, the air hostess who sacrificed her life to save passengers on the hijacked Pan Am flight in 1986, was one of the most memorable films of 2016.
While Sonam won the SpotboyE Salaam For Best Actor (Female), Neerja picked up 3 more SpotboyE Salaams, Best Supporting Actor (Female) for Shabana Azmi, Best Screenplay for Saiwyn Quadras and Best Director, Critics for Ram Madhvani.
As the film completes a year, here are 5 unforgettable moments from Neerja:

Sonam's Introduction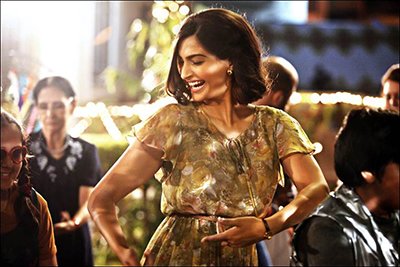 Sonam Kapoor is at her zesty best in the scene as she has a conversation with the taxi driver. The free spirited Neerja tells him: "Babu moshai zindagi badi honi chahiye lambi nahi". Little does she know that her life will indeed be cut short.

Sonam Is Forced To Sing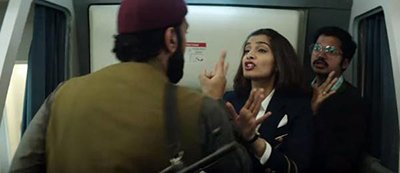 The plane is hijacked and Neerja is trying her best to save as many lives as possible. The terrorists mock her and ask her to sing. The image of Neerja singing her favourite song, Mere Sapnon Ki Rani from Aradhna, with a gun to her head and tears in her eyes, is gut-wrenching.


Sonam Sacrifices Her Life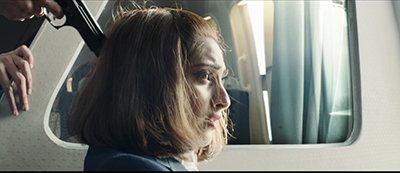 The most difficult-to-watch scene of the movie is the one where Neerja is gunned down while trying to save a child on the plane. Even in her last moments, she passes on a favourite dialogue to the kid, 'Pushpa, I hate tears'. Can't forget the expression in Sonam's eyes then.

Shabana Azmi's Speech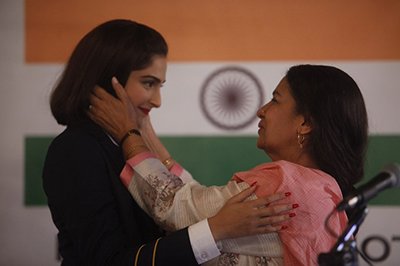 Shabana plays Neerja's mother Rama Bhanot. The pride she feels at the bravery of her daughter is evident where she is seen delivering a speech after her daughter's death. You can almost seamlessly fit in the scene where she closes her house door to go to the airport where Sonam's body is expected to arrive.

The Message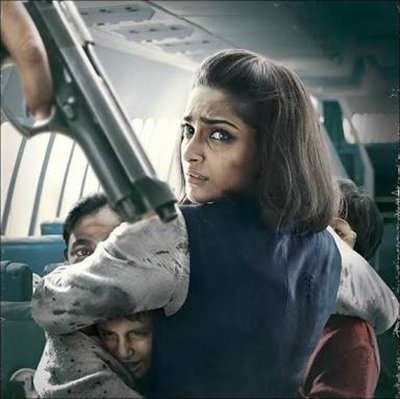 Even as Rama is preparing to receive her dead daughter's body, you can hear planes taking off in the background. The director cleverly leaves us with the message that life continues for the outside world no matter what.
We can list more scenes especially where Sonam is assaulted by the hijacker, what a heart-wrenching film and what a lovely performance!

Thumbnail Image Source: youtube/FoxStarHindi