20 years of Gadar-Ek Prem Katha: Director Anil Sharma Reveals He Didn't Want His Son Utkarsh To Work In The Film- EXCLUSIVE
Gadar's director Anil Sharma, whose son Utkarsh Sharma portrayed the role of Sunny Deol and Ameesha Patel's son in the film, shares why he didn't want his son to act in his childhood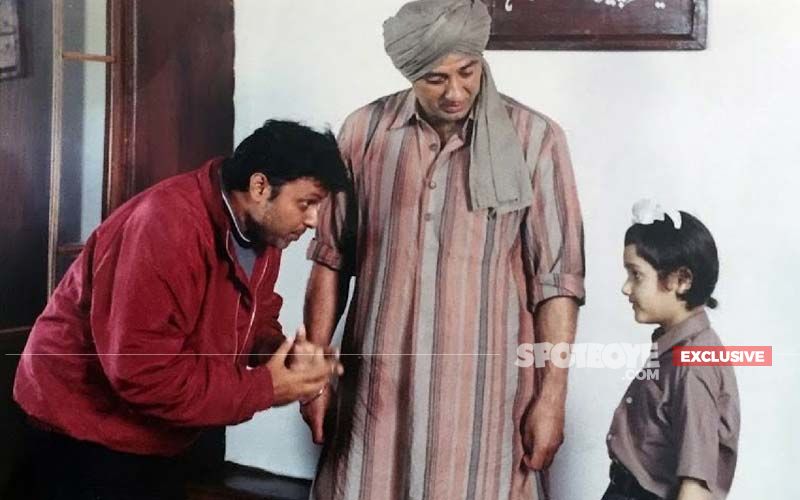 Today, Sunny Deol and Ameesha Patel's cult classic, Gadar: Ek Prem Katha, completes 20 years. The Anil Sharma directorial broke several box-office records on its release and is still considered one of the finest films in Hindi cinema till date. The film had an amazing cast consisting of Sunny, Ameesha, Amrish Puri, Lillete Dubey, Vivek Shauq and Utkarsh Sharma, who was Anil's son and a child artist at that time, and played Sunny and Ameesha's son on screen. Utkarsh went on to make his leading acting debut 3 years ago in Genius.
However, 20 years later, Anil reveals that he didn't even want his son to be a part of the industry at that age. "We were looking for a kid to cast and I didn't want Utkarsh to work in the film. But the kids that were coming to audition, their parents had brought them very prepared to act, while I wanted someone natural. Ameesha used to come to my place for workshops and training at that time, and Utkarsh, who was five-years-old then with beautiful curly hair, also used to be there. So, one day, she asked me why I didn't take him in the film," he shares.
Anil goes on to share the response he gave to Ameesha at that time. "I told her that he was still in school, and I wanted him to focus on that. I believed that if he acted in his childhood, he wouldn't focus on his studies. And even Utkarsh would run away from the mention of acting. But then as we came extremely close to the shoot date, we couldn't find anyone, so I told my wife that let's take Utkarsh only. My wife explained to Utkarsh the situation and she asked him to help his father. Then, he came up to me and said, 'Papa, if you want, for you I will do it'. I just hugged him after that gesture," he gushes.
However, directing his own son wasn't that easy. "We shot for 100 days together but it became a 100 days vanvas for us as a family. We faced a lot but it was fun as well. And for an achievement like Gadar, whatever we faced was nothing," he says.
Anil, the director, goes on to appreciate Utkarsh, the actor as well. "Utkarsh was a natural actor. I never had to teach him anything. His shots would take place at 3 in the night and he would do it comfortably. He would have to shoot on the top of a bus or like in the climax, he is on Sunny sir's shoulders running from one bogie to another. So, there were moments like these where I felt a bit of tension. But at those times, the director in me would overcome the father," he concludes.



Image source: Communique PR