21-Year-Old Samreen Kaur On Being Confused As Tara Sutaria's Mother In Student Of The Year 2: 'I Was Shocked And Deeply Affected'- EXCLUSIVE
Model and actress Samreen Kaur, whose name is wrongfully credited as Tara Sutaria's mother in Student of The Year 2 on the Internet, talks about how this confusion has affected her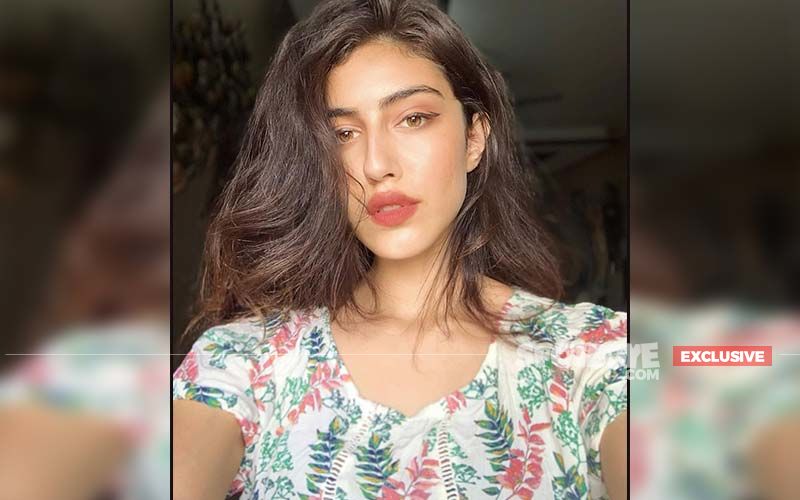 Samreen Kaur is a 21-year-old model and actress who has appeared in multiple music videos including Jubin Nautiyal's Tujhe Bhoolna Toh Chaaha, Jordon Sandhu's Bottle Free, Damn Serious with Aatish and Jass Manak's Yaara Te Warga. She has also appeared in the legal thriller, Nail Polish, alongside Arjun Rampal, Manav Kaul and Rajit Kapur.
However, there is one big project to her credit on the Internet that the actress has never been associated with, but she is credited there in such a capacity that it has made life difficult for her.
In the 2019 Tiger Shroff, Ananya Panday and Tara Sutaria-starrer Student of The Year 2, the character of Tara's mom is played by an actress named Samreen Kaur as per the film's credits. However, according to the Internet and even the streaming platform that the film is on, that character is credited to the 21-year-old Samreen.
Ask the young actress about how she got to know about it and she shares, "Somebody from my circle, a director, found that on IMDb and sent it to me. I was shocked and deeply affected by it because I am just 21 and I obviously can't play a mother to such a character even if I want to. It was weird for me to see my name up there but I can't help it because you can't edit things on the Internet just like that. After it came on one article, a lot of people copied it since it was already up. I have no idea how it became so big."
So, how did she react when she first saw her name there as Tara's mother in the film? "I was really shocked as I never even auditioned for any role in that film, so how my name ended up as a mother to a character who was shown as around 19-20 years old in the film, was out of the reach of my mind's imagination," she maintains.
Samreen goes in to clarify that she never had any association with the project whatsoever. "If you watch the film, my face is not there anywhere even for half a scene. I never went on that shoot and even the film's team can confirm that I had no association with the project. So, it has affected me in a bad way," she insists.
The actress asserts that she did find it a little funny at first when she read about the confusion, but the way it pertained on the internet affected her in a very bad way. "Nobody wants a wrong assumption about them out there for people to have. I have just been here for a few years and it is something weird that is so not needed. SOTY 2 is a big film and my name is everywhere so it gets difficult for me to explain everything to people all the time," she avers.
So, has this confusion affected her work in any way yet? "Till now, it has never affected me in any audition or meeting since people know that I wasn't in that film anywhere. But when you read it up there as a person who hasn't met me, it creates confusion and that's when I face problems. I just hope people do a little bit of research before making such assumptions. In future, I would love to work with the production house in some way, but not in a way like this," Samreen concludes.



Image source: Instagram/samreenkaur__/tarasutaria