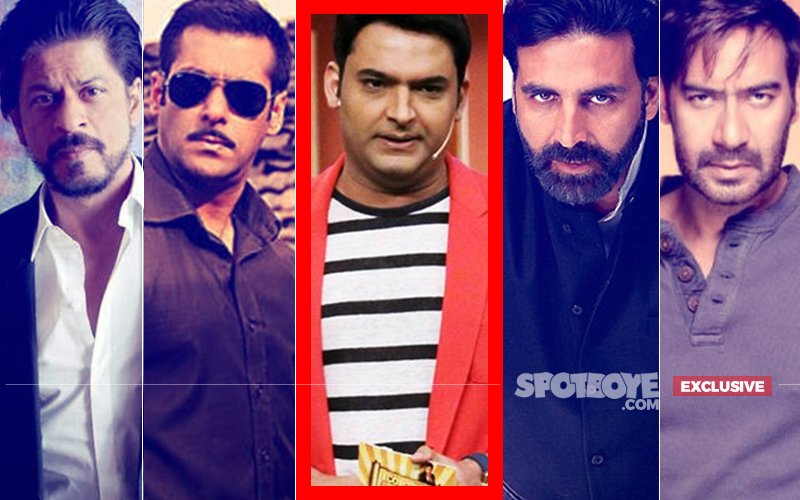 So, Firangi failed, and many people might also not know the name of this film when you talk to them about it even today, leave aside years later. And his show The Kapil Sharma came crashing down, with TRPs falling almost every week.

The man in question, Kapil Sharma, tried to become the talk of town by introducing his girlfriend Ginni on social media on March 16- little knowing that SpotboyE.com was working on the real story of that day which he wanted the Ginni story to deviate us from- his ugly fight with Sunil Grover on their flight from Australia to Mumbai.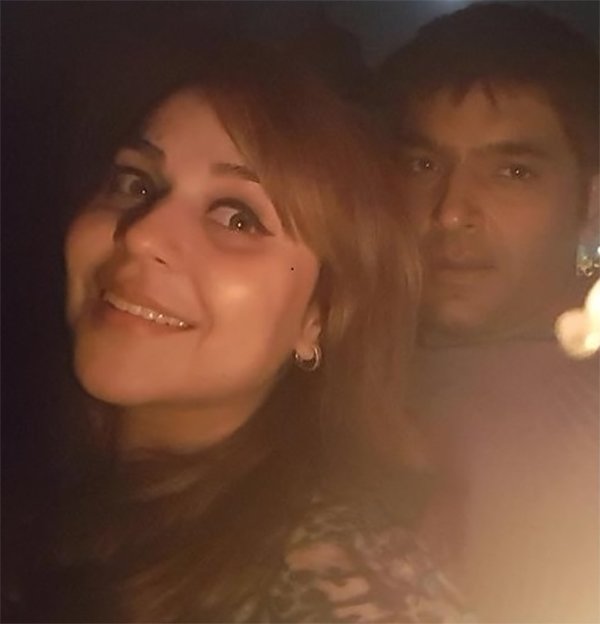 Kapil Sharma And Ginni

And then, he began harassing top Bollywood heroes and heroines by making them wait for endless hours before His Majesty wanted to shoot.

So, how did it all go wrong before the cookie eventually crumbled? Let's recapitulate. Perhaps the recap, since it is elaborate, might make him introspect and drill some sense into Kapil's head.

1. The Dirty Fight On Flight On March 16, 2017:

It all began when Chandan Prabhakar, the Chaiwallah of The Kapil Sharma Show, got into an argument of sorts with Kapil back-stage in Sydney, which was their first halt on the Australian tour. Chandan did not like the way Kapil spoke to him and retaliated by saying, "Tu hoga Kapil Sharma, but you can't speak to me like this." Kapil shot back, "Thappad marunga tujhe"!

Kapil and Chandan did not perform together at their next stop, Melbourne.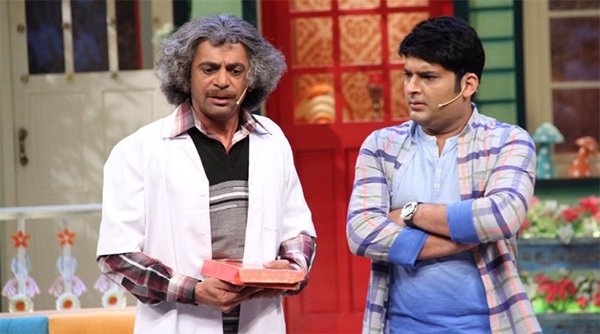 Kapil And Sunil

A few hours later, Chandan checked out of the hotel where the show's team was staying. Why? Because Kapil was abusing him left, right and centre in the hotel, adding things like, "Tu mera dost tha, isliye you are in the show"

Some people have everything and are left with nothing, thanks to their bloated egos and that feeling of 'I am indispensable'. Kapil, you definitely know whether you belong to their category or not!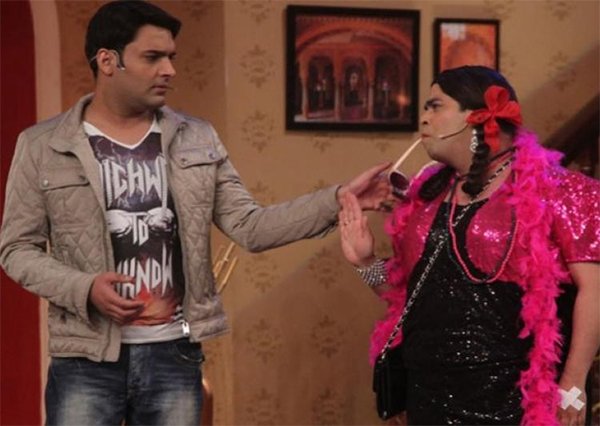 Kapil Sharma With Kiku

Things calmed down but only for a couple of hours. Kapil started abusing Chandan once again when he saw him joining them at the airport.

The flight took off but not before Kapil had abused Chandan once again, and now in comes Mr Alcohol!

Kapil quickly gulped down as much as he could, sat quiet for a few minutes, and suddenly started demanding for more alcohol.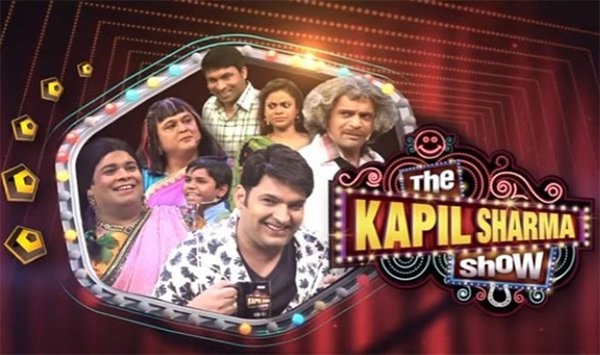 Kapil Pic With His Show Teammates

When told by the crew that they couldn't serve him alcohol beyond a certain limit, Kapil started abusing in thin air.

The airlines' staff quickly intervened to tell him that he should sober down- but their efforts proved futile.

Not only did Kapil continue abusing, but his volume started rising as well.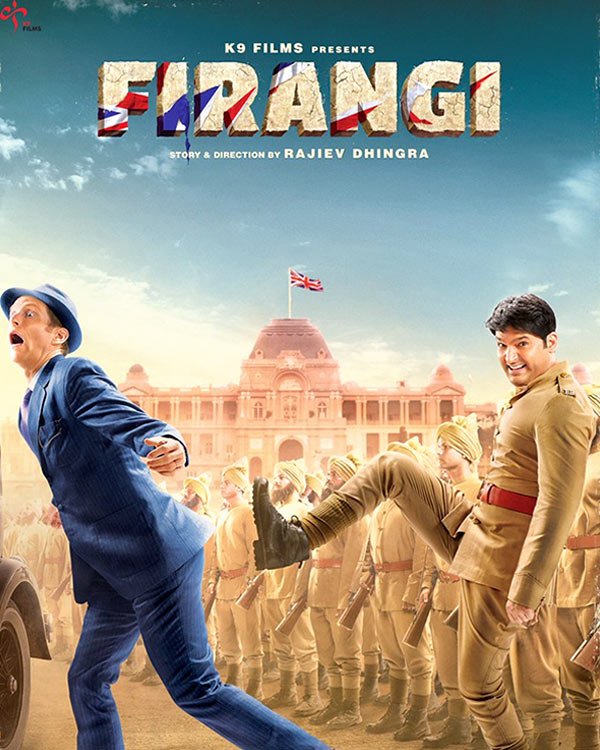 Firangi Poster

At this point, Sunil Grover (Dr Mashoor Gulati of Kapil Sharma The Show) got up and politely told him, "Paaji, you are a very well-known personality and it doesn't suit you to use foul language in public."

This strangely incensed Kapil so much that he let himself go on Sunil, and even started abusing and ridiculing him, with "Teri aukaat kya hai jo tu mujhko aisa bole?" being his first dialogue in the ugly altercation that followed.

An eye-witness had told SpotboyE.com, "You may call it 'embarrassing and distasteful', but we would prefer to term it 'shameful'."

2. Kapil Insulted His Trusted Lieutenant Kiku Sharda:

Kapil Sharma did not spare even Kiku Sharda, the lovable Palak, in his drunken state while returning home from the Land Of The Kangaroos.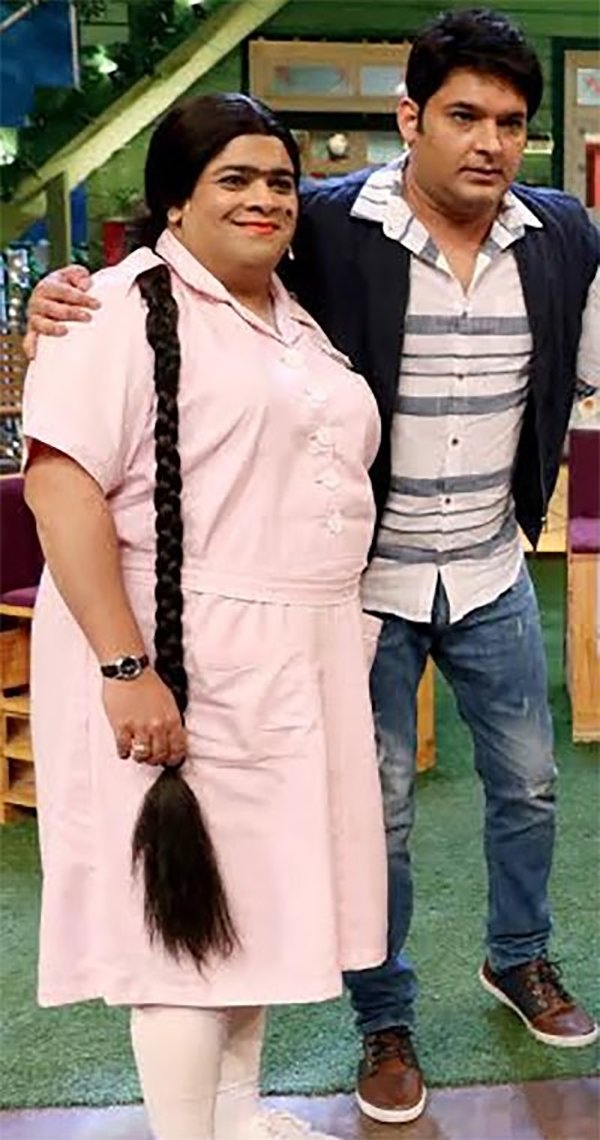 Kiku And Kapil Sharma

What exactly did he say? You might cringe as you read this. He told him: Main banaya hai tujhe. Hai Kaun tu? Sirf Rs 10,000 per day ka artiste.

Kiku did not reply. He just put his head down and retired to his seat.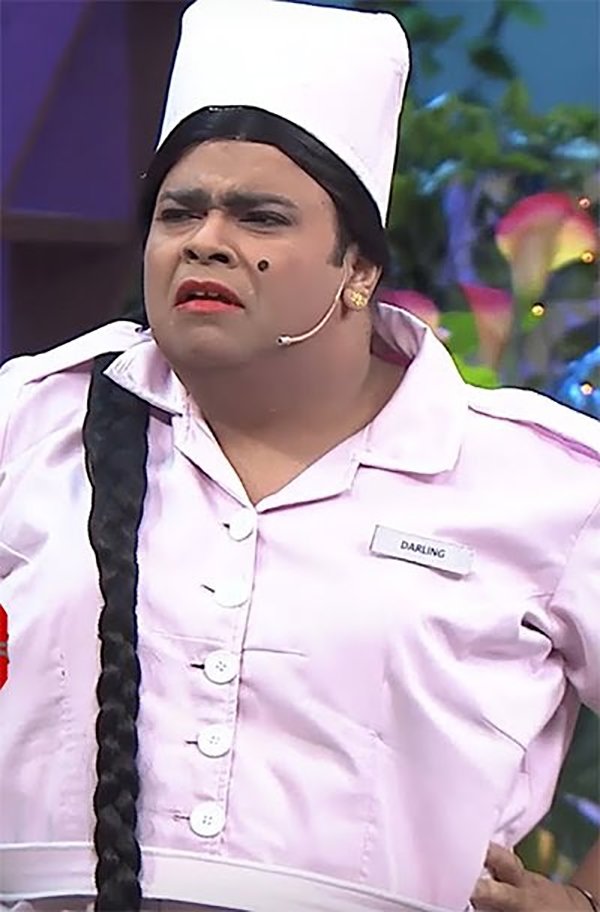 Kiku

Before we go further, take a look at Kiku's decency. When we had called him and spelt out to him what he underwent on that flight, he simply said, "I don't want to talk about that incident." However, please note that he did not deny the story.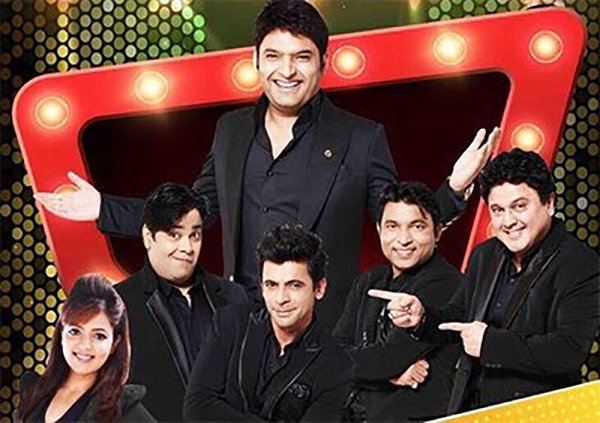 Kapil Sharma And Team

3. Kapil's Fake Apology To Sunil:

Kapil apologised to Sunil on Twitter, but it dd not work. Sunil, who was beaten up and abused by Kapil on their return from Australia on March 16, was still furious--- and he still is. Who wouldn't be? It's a matter of self respect.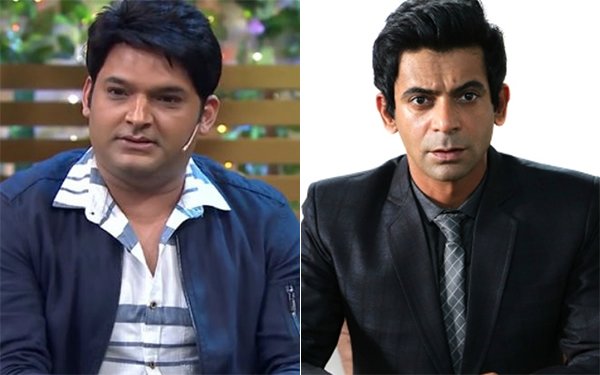 Kapil Sharma And Sunil Grover

If you ask me, the apology looked quite fake. What does Kapil mean by telling Sunil, things like 'If I hurt you unintentionally'? Does anybody hit and abuse unintentionally

4. After ditching Akshay, Kapil Flies Out To Dubai:

You don't need glasses. That's exactly the story.

A source in the know had told us us that Kapil took off to Dubai, exactly 2 days after he was supposed to shoot with Akshay Kuma---r but did not, claiming that he was extremely unwell. WHAT? Yup, and don't pinch yourself. You read it right.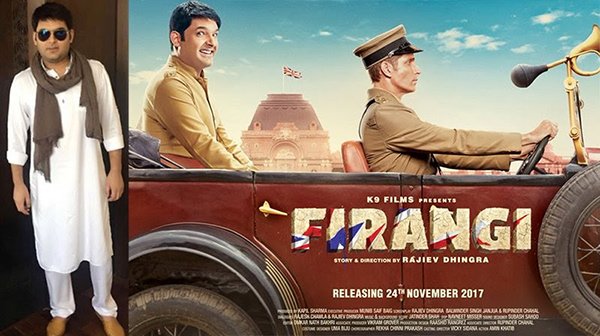 Kapil And Firangi Poster

We believed he wanted a change/short break, and learn that he also wished to publicise his upcoming movie Firangi in Dubai.

Gosh! What was going on in this man's mind? Did he think that Dubai will flock out to see Firangi, which is why he was treating people in India with disdain and contempt?

Ji haan, else how do you explain he not reporting on the sets of Akshay Kumar's The Great India Laughter Challenge less than 48 hours before he landed in Dubai (No laughing matter this), caring a damn about Sony's (the channel who gave him a second innings with his comedy show after Colors shut the door on him) Super Dancer 2 by recording their episode one week later than scheduled? Yes, Super Dancer ko bhi ditch kiya, and bet you didn't know that. Uff!

And, sources close to him continued to tell us till that he was laid up in bed and investigations were going on to determine what's wrong with him, and it hasn't yet been decided whether he will promote Firangi in Mumbai anymore before release. On the other hand, around the same time, Team Kapil/ Team Firangi in Dubai were on a leather hunt for journos who wished to interview him one-on-one!

5. Royal Ditch to Ajay, Shah Rukh, Salman, Ranbir & Arjun

Don't ignore the royal ditches he gave to top Bollywood stars like Shah Rukh Khan, Salman Khan, Ranbir Kapoor, Arjun Rampal and Ajay Devgn.

Let's take a look at the fiasco on Devgn's shoot:

Team Baadshaho was all set to promote the film on The Kapil Sharma Show, one fine day. The roll time given to the actors was 11.30 am. While Ileana D'Cruz and Esha Gupta arrived at Film City at 9.00 am and began getting set for the shoot, Emraan Hashmi reached the venue at 10.30 am. Ajay Devgn turned up at 11 am and he too headed towards his vanity van.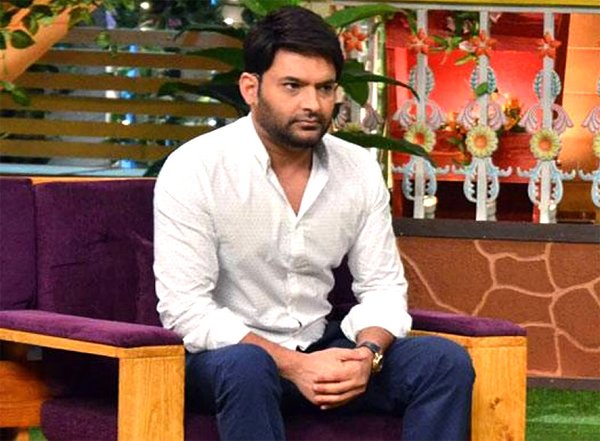 Kapil Sharma's Mysterious Illness Sent Ajay Devgn Packing

But, his majesty, Kapil Sharma was nowhere to be seen.

As the actors were getting ready, the production was trying its best to figure out Kapil's whereabouts.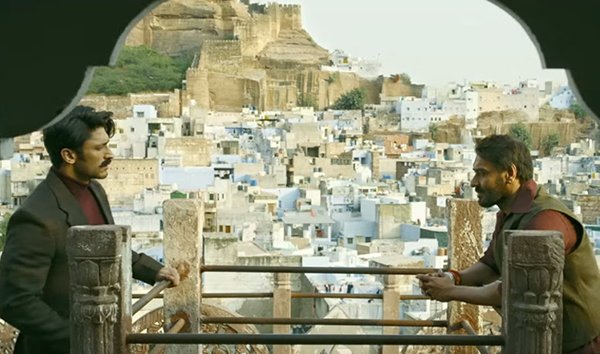 Vidyut Jammwal And Ajay Devgn In Baadshaho

A source present on-set had told SpotboyE.com, "Kapil's phones were switched off. The team was leaving no stone unturned to get in touch with him, but to no avail. Even Kapil's team did not give a proper answer."

Needless to say, the stars were irked by Kapil's behaviour. SpotboyE.com has it that this callous attitude infuriated Ajay Devgn to no end and by 11.30 am he stormed out of the set.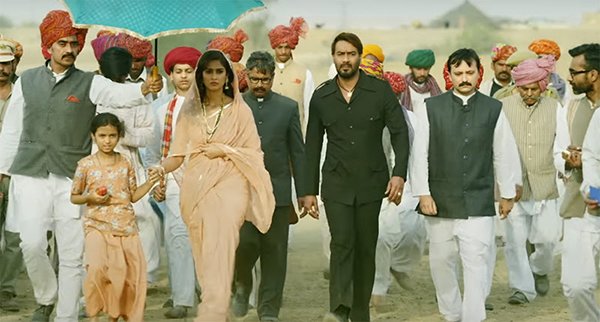 Ileana D'cruz And Ajay Devgn In Baadshaho

Subsequently, the other stars too left without shooting. Team Baadshaho was later informed that Kapil was unwell (yet again) and got a panic attack.

This was not the first time in the recent times that Kapil had made a star go back home without allowing him to shoot. Two weeks ago, he sent Arjun Rampal home without shooting with him. Before that, Kapil had cancelled shoots with Shah Rukh Khan and Imtiaz Ali for Jab Harry Met Sejal, Arjun Kapoor and Anil Kapoor for Mubarakan, Paresh Rawal for Guest In London. In all the cases, stars had arrived on-the-sets and were sent back last moment due to Kapil's ill health.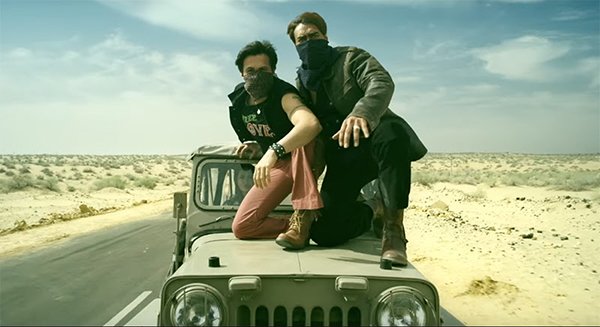 A Still From Baadshaho

While there were some reports that he had been keeping unwell, a few others had also hinted that Kapil was being whimsical.

6. Pi**ed Salman Khan No End:

Salman Khan chose a special episode with Sunil Grover over The Kapil Sharma show to promote his film Tubelight. Salman had not appeared on Kapil's show since a long time. The two were not seen catching up with each other at any public events.

Whispers were getting louder by the day that all's not well between Salman Khan and Kapil Sharma? So, was there really a problem between them?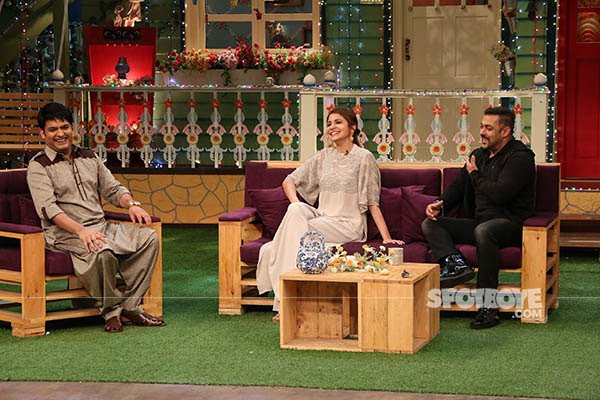 Kapil Sharma's Banter With Anushka Sharma And Salman Khan On The Sets Of The Kapil Sharma Show

Yes, there was! SpotboyE.com brought you the exact reasons and unfolded the story of how Salman and Kapil's relationship turned sour! A source in the know of the rift had spilled the beans...

The story goes back to the time when Salman Khan made appearances on Kapil Sharma's show to promote his films. At that time Kapil made Salman wait for hours together before commencing the shoot. However, Salman kept calm and shot for the episodes patiently.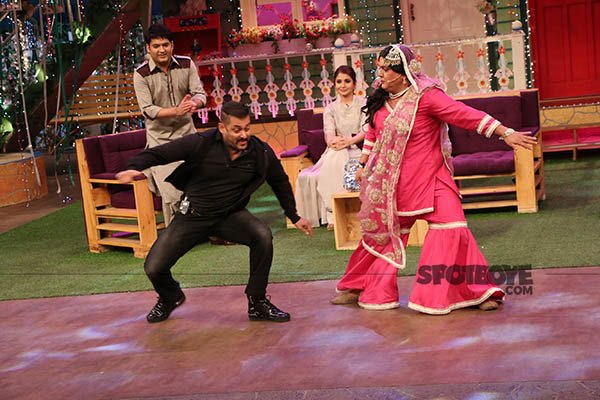 Salman Khan With Ali Asgar On The Sets Of The Kapil Sharma Show During Sultan Promotion

"Salman was also not very comfortable with the fact that Kapil did not give a proper script before shoot and made a lot of end moment changes. However, keeping professionalism in mind, Salman never made a hue and cry about it. He went with the flow but Salman was surely not very happy about these things..." added the source.

Salman, who is very close to renowned actors like Johnny Lever, Asrani and Mehmood, never understood that if such senior comedians can be so humble (Salman has seen it all when his dad Salim Khan interacted with them). So, why does Kapil have so much air about him?

All these issues started going against Kapil but that's not it. All this was just a built up. The final nail in the coffin was Kapil's irresponsible attitude during the Filmfare Awards 2016.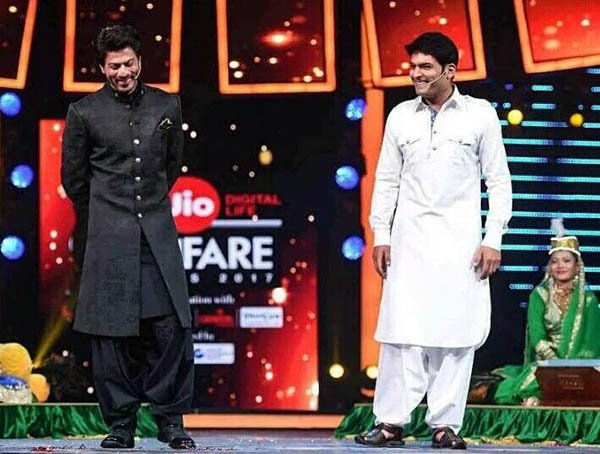 Kapil Sharma Rehearses A Gawwali Sequence With Shah Rukh Khan

Kapil Sharma, who had to rehearse a Qawwali sequence with Shah Rukh Khan, was as usual running late. He made Shah Rukh Khan wait for hours before arriving for the rehearsals. Salman Khan was also around the corner and when he saw SRK wait for Kapil, this did not go down well with him.

During the final show, there came a time when Salman greeted Amitabh Bachchan & Shah Rukh Khan who were seated in the front row. Kapil was also seated beside them but Salman refused to acknowledge him. He turned away and royally looked past him. Of course, Kapil was shocked!

"That was it! Salman Khan never spoke to Kapil post this incident and the two never crossed each other's path

7. Rajeev Dhingra- The Real Villain In Kapil's Life:

And you must meet the man who was largely responsible for ruining Kapil Sharma's glorious run on national television! And he directed Firangi as well!.

After the mid-air fracas with Sunil Grover, which resulted in a large part of the team (Sunil Grover, Ali Asgar, Sugandha Mishra) disowning Kapil, Rajiv Dhingra was appointed as the creative director of the show.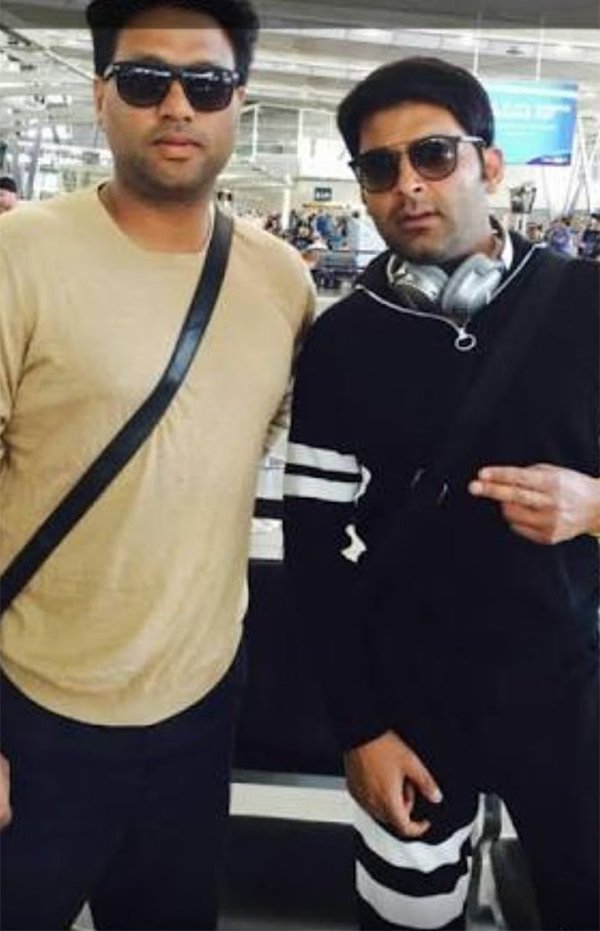 Rajiv Dhingra And Kapil Sharma

But Dhingra could not get along with or control the team. As a result, deadlines were not met, scripts were never ready on time and the quality of the show dropped (The TRPs tumbled from 2.9 to 1.3 in 4 months). Many members of the old and existing team did not like Rajiv Dhingra.

And lo- bet you didn't know that Sony called a closed door meeting at Juhu Marriott to save the show from going off air about 100 hours before the announcement of closure was made.

The biggest surprise of this meeting was that a lot of the old team, including the writers who had left the show in March, were summoned back. However, they told Sony that they would love to come back but only if Dhingra was not at the helm.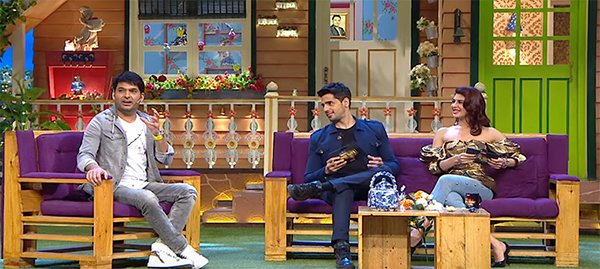 Sidharth Malhotra And Jacqueline Fernandez Promote A Gentleman On The Kapil Sharma Show

However, a rude shock lay in store. Kapil did not want to let go off Dhingra.

The rest, as they say, is history.



Image Soure: Manav Manglani/ Instagram/ Twitter