A Content Creator Jokes About Isha Aka Alia Bhatt's Obsession With Ranbir Kapoor In Brahmastra; Asks 'Jawan Beti Ki Missing Complaint Kyu Nai Ki?-See Funny VIDEO
Content creator Karan Sareen shared a hilarious video on social media regarding Isha's family in Brahmastra about their missing daughter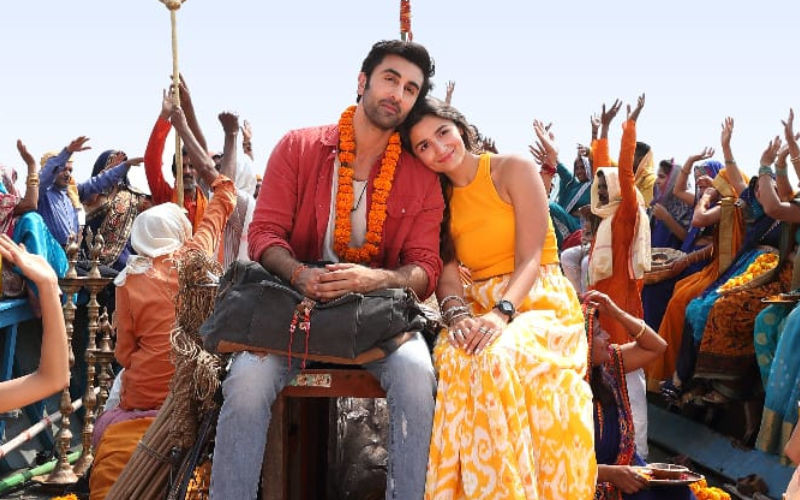 Alia Bhatt and Ranbir Kapoor starrer Brahmastra: Part One Shiva has already been released in cinema halls and it is entertaining the audience. The film has also become the topic of debate on social media owing to its amazing visual effects, weak writing and lame dialogues especially between Shiva and Isha played by Ranbir and Alia. The film has also been criticized for the same. Amid this chaos, a social media user has raised a question about Isha's family in the film.
A content creator, Karan Sareen, whose Instagram handle goes by the name, 'gorgeouspotaahto' shared a video and raised a question regarding Isha's family who are not concerned about her after she went missing. In just her second meeting she goes with Shiva on an India tour and to fight with the devil.
In the video, the content creator talks about, "Realistic problem in Brahmastra- Where is Isha's family?" He said, "Why are you guys not talking about the most unrealistic part in the film-- that why is Isha's father not registering a missing complaint with the police for his young daughter. This girl just came to India, and the second day after her return, she left on a pan-India tour with her new shady friend. Sometimes she is fighting the Kaldrishti gang and sometimes she is breaking her arm after falling from a terrace...More than Isha, Harry Potter's dead parents checked up on him even as ghosts."
Sareen further joked about Isha's family being fed up with her as she is obsessed with Shiva and takes his name multiple times a day. He even added they landed in India and told Shiva to take care of Isha and they were tired. He said, "It looks like her father just came to India to leave her with Shiva that 'take care of your responsibility, we're tired of her.' Her family abandoned her, maybe because they got irritated that she takes Shiva's name 6600 times a day. Or they don't care because their daughter is a side-chick energy kind of girl who can die today or tomorrow."
Talking about the film Brahmastra, the fantasy drama was released on September 09, 2022, in theaters in five languages. The stellar cast includes Amitabh Bachchan, Nagarjuna, Mouni Roy, and Shah Rukh Khan besides Ranbir and Alia. The second installment of the trilogy will be released in the cinema hall by December 2025 as per Ayan Mukerji, the director of the film.
Image Source: SpotboyE