A Preggers Amy Jackson Raises The Mercury Levels In These Pool Pictures With Her Fiancé George Panayiotou
Amy Jackson, who is in her last trimester of pregnancy, shared a few pool pictures and looks blissfully happy with her fiancé George Panayiotou. Scroll down for pictures!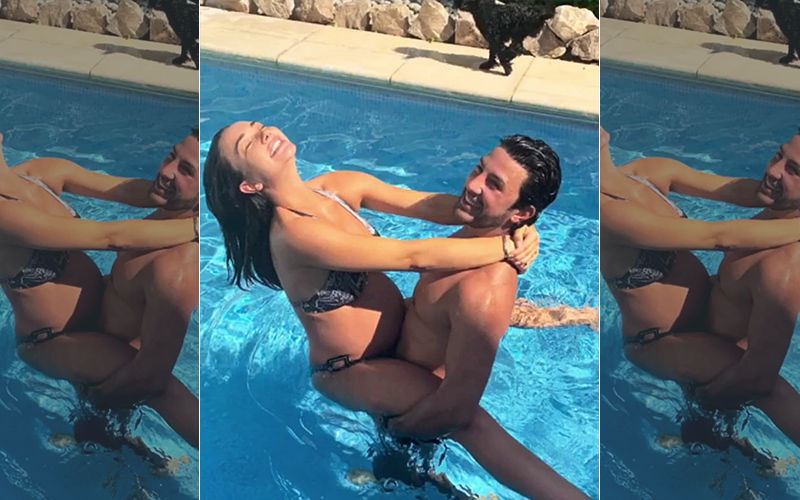 Amy Jackson is clearly making the most of her pregnancy and looks blissfully happy and at peace in all of her pictures. She is known to frequently share a lot of pictures of her pregnancy and flaunts her pregnant belly without any hesitation on her social media. She is an inspiration for many with the way she has been rocking her pregnancy pictures! Amy Jackson, who was seen in the superhit film 2.0 along with Akshay Kumar and Rajnikanth. The 27- year old actress who is expecting her first child with her fiancé George Panayiotou, now took to Instagram to share a few pool pictures where she can be seen chilling with her fiancé!
In the latest pictures shared by Amy on her Instagram stories, she can be seen having a fun pool day with her fiancé George. The two enjoy a beautiful day by the pool and in one of the boomerangs, her fiancé can be seen diving into the pool. Another hot picture shows Amy in a bikini as she chills in the swimming pool with George and she looks in a state of utter bliss! Her fiancé George holds her up in the pool and she embraces him tightly and also captioned the picture as "Poor G" with a laughing emoji! She flaunts her baby bump in the bikini and is literally glowing! Take a look at the pictures here: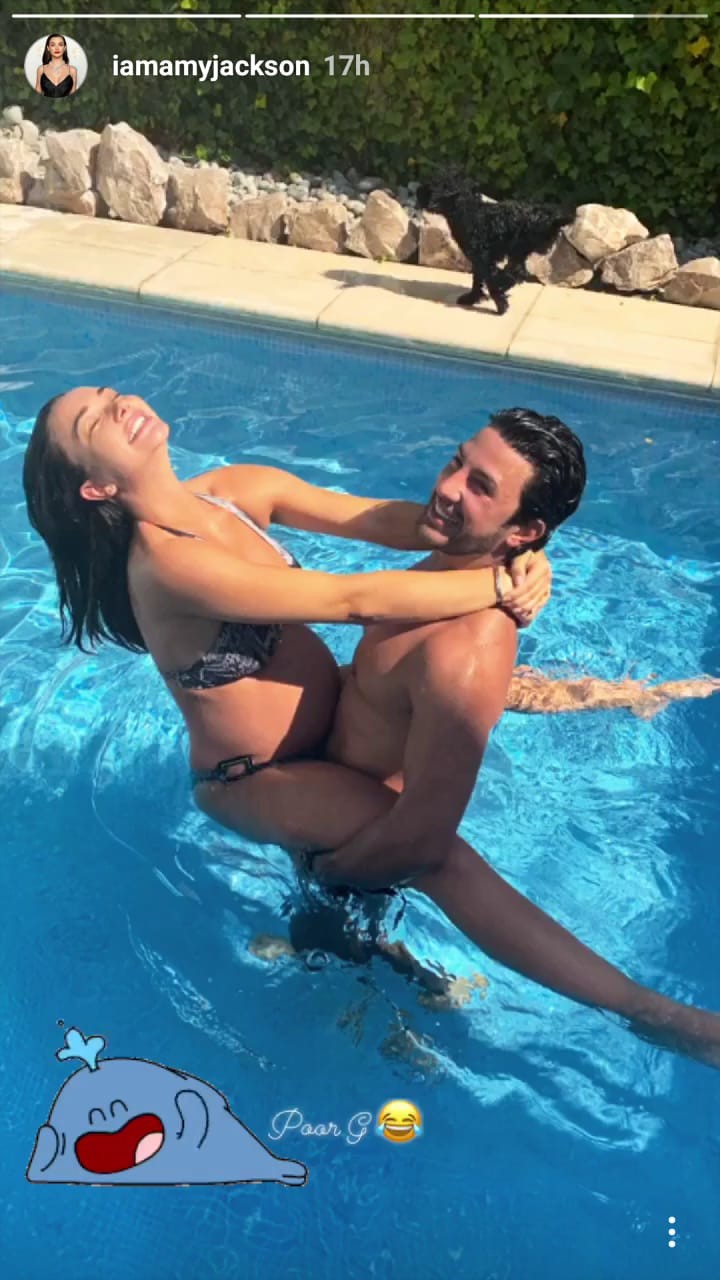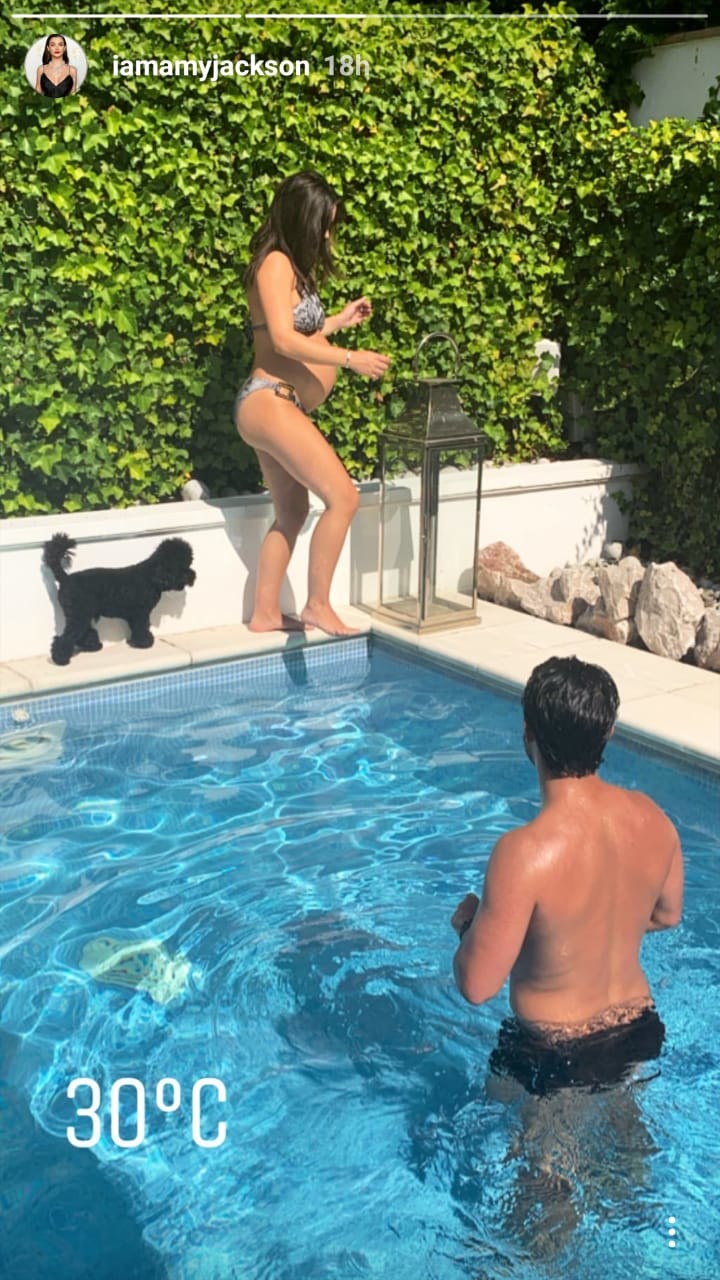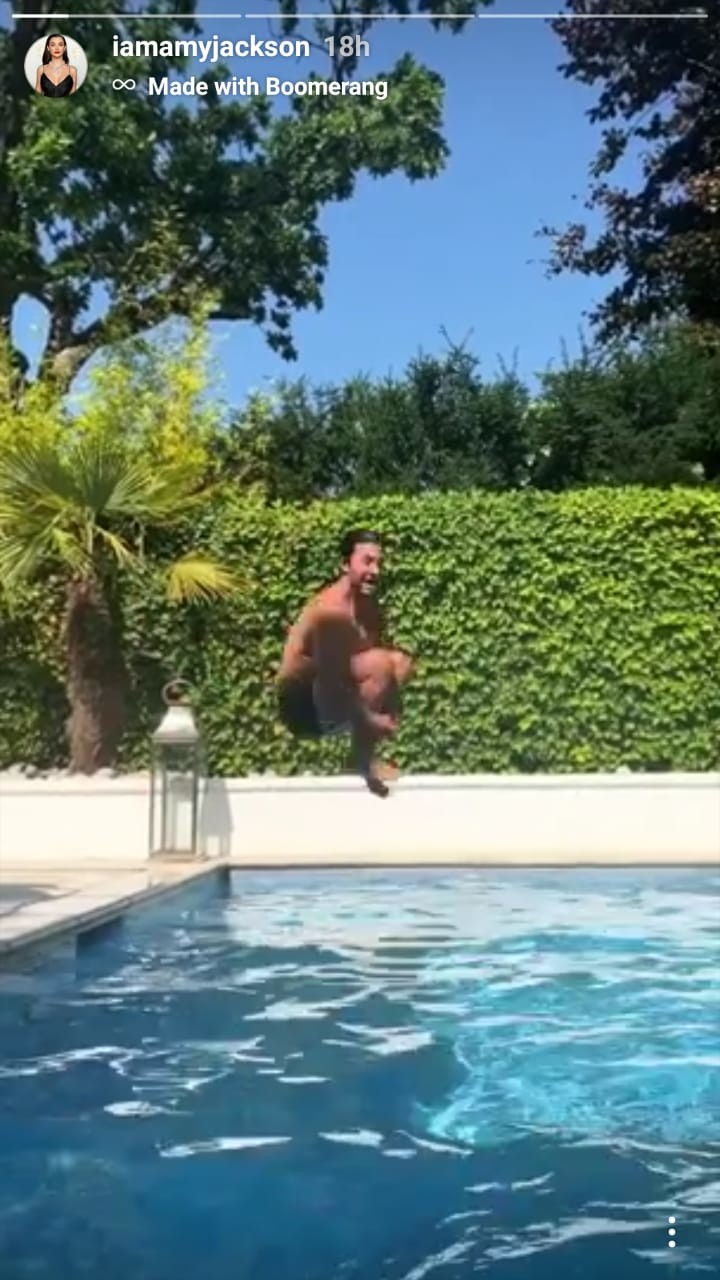 Image Source: Instagram/iamamyjackson