Aamir Khan Quits Mogul In The Wake Of #MeToo; Director Subhash Kapoor Says, "Will Prove My Innocence"
Aamir Khan took to social media to announce that he has disassociated himself from Mogul, which he was co-producing. The strong step comes after actress Geetika Tyagi wrote to Aamir and Kiran Rao reminding them about of sexual assault allegations against Mogul director, Subhash Kapoor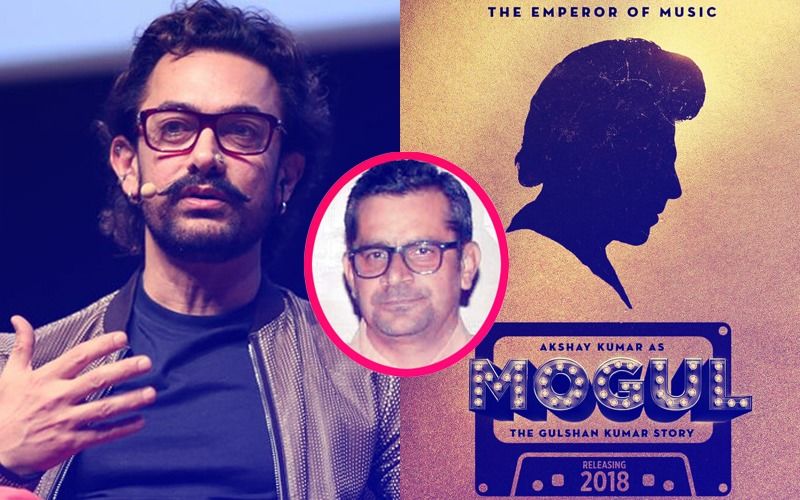 In the wake of #MeToo movement, Aamir Khan has decided to quit the Gulshan Kumar biopic, Mogul. The superstar, who was set to co-produce the film, left the project yesterday evening. He took the strong step after actress Geetika Tyagi tweeted to Jio MAMI Mumbai Film Festival (Kiran Rao is the chairperson), reminding them of the sexual harassment subjected on her by the Mogul director, Subhash Kapoor.

Geetika asked Kiran if she remembers that Aamir Khan is working with Subhash Kapoor who she alleged had earlier sexually assaulted her. Tyagi's tweet read, "Although @MumbaiFilmFest hs disassociated itslf frm directors&producer whose names have come out in #Metoo movement but I hope its chairperson #KiranRao remembers tht @aamir_khan her husband hmslf is working wth #subhashkapoor who's being prosecuted for sexual assault&molestation"


Soon after her tweet, Aamir Khan posted a statement saying they have decided to 'step away from this film.' His full statement read as follows:

"As creative people we have been committed to foregrounding and finding solutions to social issues, and at Aamir Khan Productions we have always had a zero-tolerance policy towards sexual misconduct and predatory behaviour of any kind. We strongly condemn any act of sexual harassment, and equally we condemn any and all false accusations in such cases.

Two weeks ago, when traumatic #MeToo stories began emerging, it was brought to our attention that someone we were about to begin work with has been accused of sexual misconduct. Upon enquiry we found that this particular case is subjudice, and that the legal process is in motion.

We are not an investigative agency, nor are we in any position to pass judgement on anyone – that is for the police and judiciary to do. So, without casting any aspersions on anyone involved in this case, and without coming to any conclusions about these specific allegations, we have decided to step away from this film.

We do not want our action to reflect in any manner on the people involved in this case.

We believe that this is an opportunity for the film industry to introspect and take concrete steps towards change. For far too long women have faced the brunt of sexual exploitation.

It has to stop. In this regard we are committed to doing any and everything to make our film industry a safe and happy one to work in.

Kiran Rao and Aamir Khan"


Later indianexpress.com got in touch with the director Subhash Kapoor, to speak to him about the matter. Replying to the leading website, he said, "I understand and respect Aamir Khan's and Kiran Rao's decision. Since matter is subjudice, I intend to prove my innocence in the court of law. But I do want to raise a question – is secretly filming a crying woman without her consent and knowledge and uploading it on social media not harassment or abuse? Or is it fine if she is related to someone who is "accused" of a misconduct. If your answer is latter then for me it's nothing less than a khaap panchayat mentality."


Image Source: india.com ,alchetron.com,acelink.info & instagram/geetikatyagi_insta