Aamir Khan's Daughter Ira Khan On Gaining 20 Kgs: 'I Fasted For 15 Days To Lose Weight, Not Doing So Well With Self Motivation And Self Image Department
In her latest Insta post, Ira Khan reveals she has gained 20 kgs in the last few years and that she has been struggling with 'self-motivation' and in the 'self-image department'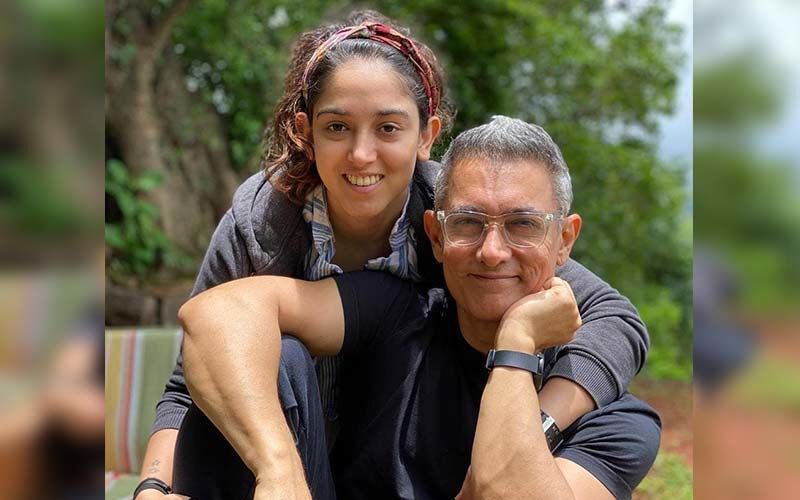 Aamir Khan's daughter Ira Khan has never shied away from speaking her heart out on social media. Whether is talking about battling depression, speaking about her drastic weight loss journey, or making her relationship official on Instagram, the star kid is known to express her feelings with fans and followers. On Monday, Ira talked about gaining 20 kgs in the last few years and how it has been 'messing' with her. She penned a lengthy note revealing that she has been struggling with 'self-motivation' and in the 'self-image department'.
Taking to her Instagram handle, Ira shared a series of photos and wrote, "I recently fasted for 15 days to help me kickstart my attempt to lose weight. I haven't been doing so well with the self motivation and self image department. I've been very active for most of my life and then in the past 4-5 years, I've been very inactive. I've put on 20kgs. And it's been really messing with my head." She added, "Anyway, that among other things were on the list to work on in Germany. I didn't lose a significant amount of weight in numbers - not that I could sustain anyway. But I did find a renewed motivation to try harder. And I found a rhythm. I'm doing everything I can to hold on to it now. I did a lot of thinking and reflection and monitoring."
Ira ended her post by saying that she has learned some cool things and she is looking forward to sharing them. "A lot of them are practices that I need to start doing myself. So as I do, I'll be sharing them. I'm pretty determined. Let's see how it goes. Happy New Year," the post further read.
Some of the photos showed Ira posing with her boyfriend Nupur Shikhare, celebrating Christmas in Germany. One of the clicks shows her posing with a dessert, in another, she is seen standing outside her bathroom, wearing her comfy pajamas.
Image Source: Instagram/khan.ira