Aankhen 2: Director Abhinay Deo Confirms Film Is Shelved And Reveals Why Amitabh Bachchan Opted Out Of It- EXCLUSIVE
Director Abhinay Deo, who confirmed working on Aankhen 2, a sequel to the 2002 film with the same name, with Amitabh Bachchan, Sidharth Malhotra, Akshaye Khanna and Sunil Grover, shares the current update on the film and why Big B opted out of it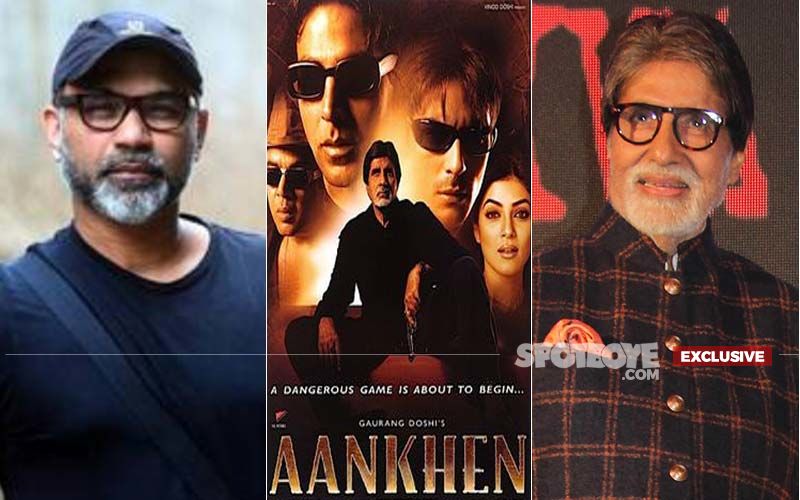 In February 2021, Delhi Belly director Abhinay Deo had confirmed that he was directing the sequel to the 2002 heist-thriller Aankhen. He had also confirmed Amitabh Bachchan would be returning in his role as Vijay Singh Rajput, alongside new additions, Sidharth Malhotra, Akshaye Khanna and Sunil Grover to the cast. According to reports, the film was about to go on the floors in May this year.
Then, in April reports started doing rounds that the Big B and Sidharth have opted out of the film, while some reports were claiming that the film has been shelved.
Now, in an exclusive chat with Spotboye.com, Abhinay opens up on the current update on the film. "I am just the director of the film, and it's not my place to take such decisions, but as of now, the project has been put on the side burner," he informs.
Abhinay goes on to explain the reasons that stopped Aankhen 2 from taking off. "One of the biggest reasons behind it is that the complete film has to be shot in Europe. At the moment, going to Europe, especially with Mr Bachchan in these Covid times is a complete non-possibility. It is not a great idea. Also, to mount such a grand film in Europe at this point is not a great idea either. So, due to these perspectives, even Mr Bachchan opted out of the film," he reveals, confirming Big B's exit from the project.
Absence of Big B is what convinced Abhinay too to not take the film ahead for the time being. "Without Mr Bachchan, I can't make Aankhen 2. He is the only thread that continues from Aankhen. So, since he's not there to take it forward, the film is kept on the burner. Let's hope at some point in the future, we will be able to make it again," he concludes.



Image source: Everymedia Technologies, SpotboyE archives, IMDb