The Shahenshah of Bollywood, Amitabh Bachchan turns 75 today. To celebrate the special occasion, the Bachchan parivaar is vacationing in Maldives currently. Unlike every year, this year, Abhishek Bachchan and Aishwarya decided to celebrate Amitabh's birthday in a rather special away, away from the limelight.

According to reports, Abhishek, Aishwarya and Shweta Bachchan Nanda planned a special midnight surprise bash for Big B.

A leading daily reported that they rang in Sr Bachchan's birthday at their private beach with firecrackers and a huge cake. Now isn't that the best birthday surprise ever? We are sure Amitabh would have been elated to have something like this in store for him.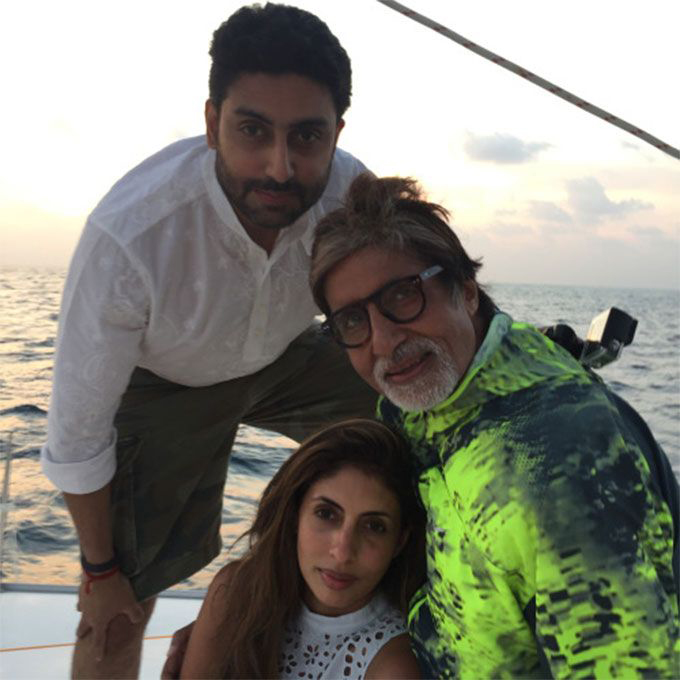 Amitabh Bachchan With Abhishek Bachchan And Shweta Bachchan Nanda

What's more? Well, since the entire family is on a holiday, they have planned to make the most of their vacay. The report further states that the Bachchans have the itinerary ready for the next four days where they are going to enjoy some water sports and well, a yacht party is also on cards! We hope one of them shares the pictures on social media too!

Interestingly, the family is staying at the same hotel that they stayed in during Abhishek's birthday in 2016.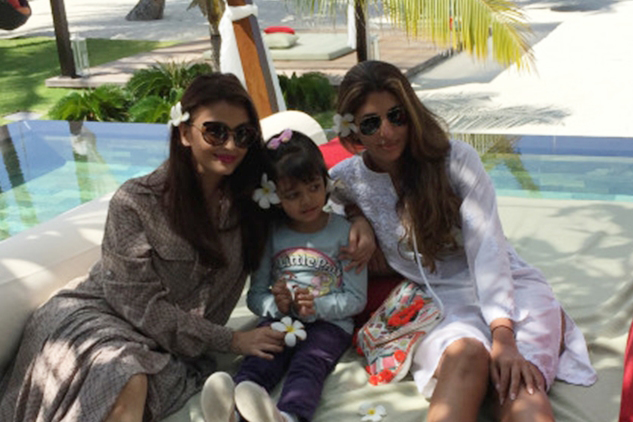 Aishwarya Rai Bachchan With Aaradhya And Shweta Bachchan Nanda In Maldives

Meanwhile, Ranveer Singh has been among the first ones to wish Big B on social media.


Image Source: vnews,notey & pinsdaddy