Abhishek Bachchan Gets Compared To Madhuri Dixit As He Grooves To Devdas' 'Maar Daala'! His Epic Reply Has Left The Internet In Splits-READ BELOW!
Abhishek Bachchan was compared to Madhuri Dixit by a Twitter user as he shared his dance clip from Rohit Shetty's action-comedy Bol Bachchan (2012)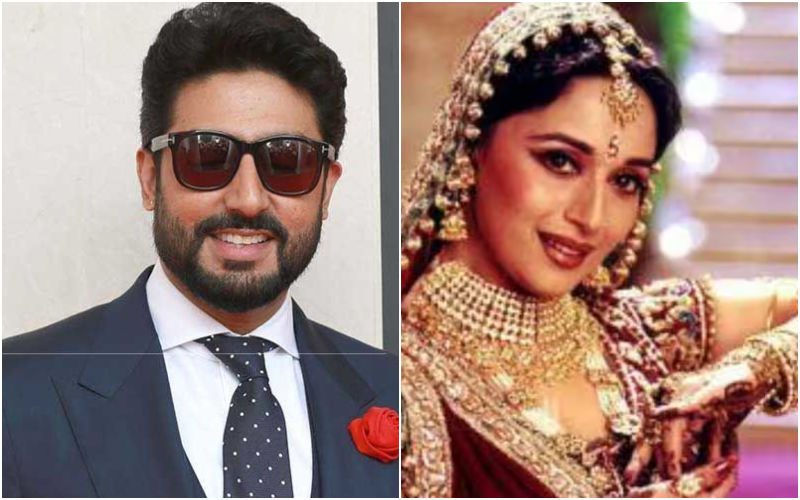 Abhishek Bachchan is a great actor, however, he has been suppressed under the 'Bachchan' legacy. The actor often gets trolled for his film choices or performance, but let's not forget, the Guru actor possesses spot-on humour and many find it difficult to get back at him. The actor responds to netizens with savage posts and his fans always hail his quirky responses to criticism.

For those unversed, the song was originally filmed on Madhuri.
Was there ever even a debate on this???? 🤣🤣🤣🤦🏽‍♂️

— Abhishek 𝐁𝐚𝐜𝐡𝐜𝐡𝐚𝐧 (@juniorbachchan) February 24, 2023
A user posted the video and wrote, "he's the best dancer after madhuri dixit in my book idc idc". A netizen retweeted it with a quote tweet that read "No more comparisons now. We got the winner @juniorbachchan." The Dasvi actor replied to with a humorous tweet and wrote "Was there ever even a debate on this????," adding laughing and face covered with hand emojis.
Check out the reactions below:
OMG which film is this? Too good 🤣

— nirupama kotru (@nirupamakotru) February 24, 2023
You nailed it when it comes khushi me hamare 😂😂😂

— Yash Tondwalkar (@yash504) February 24, 2023
After watching this movie 🍿 I felt abhi is the son of the Greatest Bacchan sir!!!

— SRK (@ISMAIL_R_) February 24, 2023
Amid all the criticism in his career, megastar Amitabh Bachchan is the biggest cheerleader and supporter of his son Abhishek Bachchan. Big B was super proud of his son after he won the Best Actor award for his brilliant performance in Dasvi at the Filmfare OTT Awards 2022.
Image Source: Instagram