Abhishek Banerjee On His Equation With Bhediya Co-star Varun Dhawan: 'Our Friendship Is For Life'
The shoot was Bhediya, starring Varun Dhawan and Kriti Sanon has come to an end in Arunachal Pradesh. Abhishek Banerjee is also a part of the film and he shares his experience of working with the team, especially Varun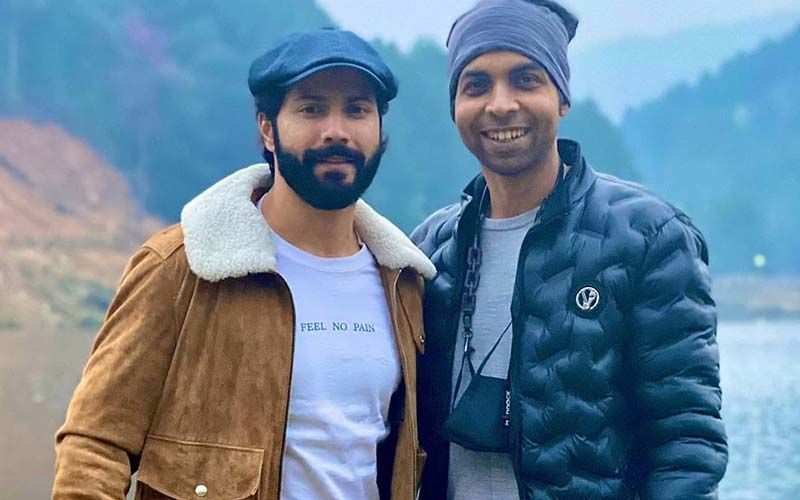 Abhishek Banerjee has been recently receiving immense love and appreciation from the audiences for his performance in Ajeeb Daastaans. The actor who is currently basking in glory of his act, has finally wrapped up the shoot for his upcoming horror comedy flick Bhediya.
Sharing his thoughts on the same, Abhishek said, "When I was in college, our group used to go to various types of fests and we used to really have that time for us to enjoy. We loved being part of plays in the inter college competitions; there used to be an adrenaline rush for the results - either u win or lose trophies to other colleges, but one thing we used to always make is lots of memories. We used to form deep friendships and bonds and these outgoings during the college theatre time actually changed the way I perceived relationships or the general description about the artform we are in. That's exactly what happened this time, Bhediya has been like that one college fest where we went and we all bonded so strongly. Amar Kaushik, of course, has always been like an elder brother to me. I consider him my protector. Puja Vijan, this is my third film with her and she has always been very supportive. Maddock Films has always been my safe place."
ALSO READ: Abhishek Banerjee On Being Praised For Ajeeb Daastaans: 'It's Almost Like A Birthday Celebration All Over Again'- EXCLUSIVE
Talking about his co-star, Varun Dhawan Abhishek mentioned, "This is the first time I met him and we went on a trip (of course for shooting) and I feel I have my friendship with him for life. He is the sweetest, most humble, most genuine and always smiling superstar I have ever met. Kriti Sanon, I always used to like her as an actor, but never had the chance to speak to her but now when I have worked with her and have spoken to her, I feel she is an outstanding actor and I like her even more now. She is very chilled out and cool, we shared some amazing jokes. Deepak Dobriyal Sir has been one of my inspiration and favorite actors; I have learnt a lot from him and I have really enjoyed working with him a lot. I think I had a great time working with the entire team of Bhediya and I am going to feel a little hungover about the entire shoot! I still don't feel I am back from Arunachal Pradesh. In fact, today I actually woke up thinking that I have to go for the shoot, but then I realised there's no shoot so I felt sad. This is the kind of film I want to be a part of that when you finish shooting for it, you feel sad; there's some part of you which stays in that film. I love my job, love Arunachal Pradesh and love Bhediya!"
ALSO READ: Abhishek Banerjee Aka Hathoda Tyagi: 'Most Of The Roles I Wanted To Do Were Given To Established Actors'- EXCLUSIVE
Slipping into any given character with so much ease and nuance, audiences have enjoyed him everytime he has performed in varied characters! Collaborating yet again with the eminent director Amar Kaushik, it's definite to see Abhishek create some magic on screen. The deadly duo Amar Kaushik and Abhishek Banerjee have already given blockbusters like Stree and Bala.
On the work front, Banerjee will be seen in Akarsh Khurana's Rashmi Rocket, Umesh Shukla's Aankh Micholi and Satram Ramani's Helmet.
Image source: Instagram/nowitsabhi