Achala Sachdev Birth Anniversary: Abandoned, Forgotten; Veteran Actress Who Immortalised 'Aye Meri Zohra Jabeen' Song
Achala Sachdev, a known face in the '50s, '60s and even '70s was a star who was forgotten in her last days. Today marks the 101st birthday of the veteran actress who immortalised ''Aye Meri Zohra Jabeen'.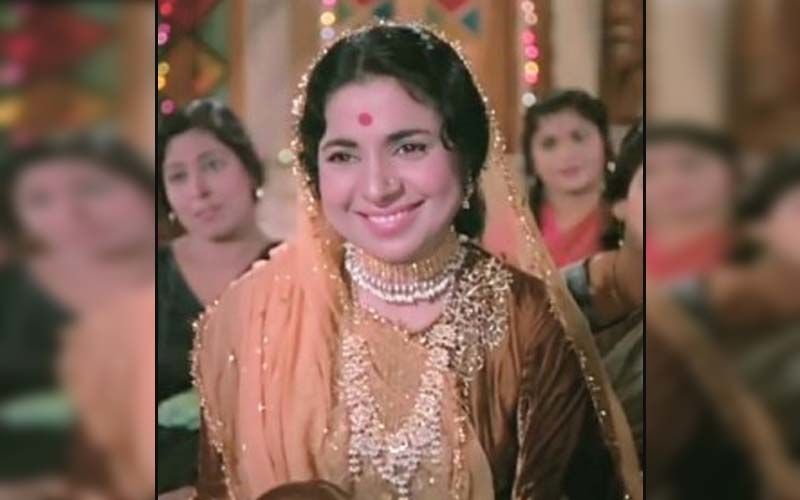 Does anyone remember Achala Sachdev, the eternal mom of filmdom, a bit playful, a bit sad, very sweet and a little lost…Achala Sachdev died a very lonely death in 2012 at a Pune hospital. Had she lived she would have been 101 on May 3. Considering how lonely she was after her British husband's death, it was for the best that Achalajee went.
I can't remember a time when she was not playing a mother. Always suffering, coughing, roughing it out over the sewing machine. In Mera Naam Joker she was Raj Kapoor's mother although he was just 4 years her junior. No wonder she quit Bollywood and fled to Pune after marrying the British national Clifford Douglas Peters. His death left her bereft, unmoored, without a purpose to live. There was a son and daughter from her previous marriage. But they were never seen anywhere near Achalaji.
No one in Mumbai remembered her when she passed away in 2012. Except for Yash Chopra. She was a regular in his films right from the time he branched out as an independent filmmaker with Daag in 1973. One of Achalaji's last appearances was in Yash Chopra's Dilwale Dulhaniya Le Jayenge where she played Amrish Puri's mother, Kajol's grandmother.
Yashji was emotional about her passing. "She was not only a fine actress, but she was also a part of my family. When I was with my brother( B R Chopra) she featured regularly in my brother's films. I directed her in my brother's film Waqt. She took instruction so carefully and did exactly what I asked her to do."
Achalaji was also a big favourite with Dev Anand. When Dev Saab turned director in Prem Pujari he made sure to have her in the film. She was superb in Dev Saab's Hare Rama Hare Krishna playing Dev and Zeenat's mother(she was only three years Dev Anand's senior) who squabbled endlessly with her screen-husband Kishore Sahu.
In Karan Johar's Kabhi Khushi Kabhi Gham, she was Shah Rukh Khan and Hrithik Roshan's grandmother.
Her most popular role was that of Balraj Sahni's wife in B R Chopra's Waqt where Sahni sang Aye Meri Zohra Jabeen to her. But she wasn't particularly proud of that role. She rightly attributed its popularity to the song and felt she had not contributed to it.
Achala Sachdev's proudest role was that as Jaya Bhaduri's interfering mother in Anil Ganguly's Kora Kagaz who destroys her daughter's marriage with her meddlesome ways and who bullies her screen-husband A K Hangal into silent submission.
I know a lot of husbands who could recognize that woman up there. Busybody self-appointed do-gooder ploughing her unwarranted attention in her child's marriage, blissfully unaware of the damage she causes. Jaya Bachchan remembers Achala Sachdev as, "A very fine actress. She could say a lot in just a few scenes. She didn't get her dues from this industry."



Image source: Wikipedia