Acid Test For Alaya F Tomorrow: Promising Youngster On The Horizon?
Alaya F, daughter of Pooja Bedi is pretty excited as her Bollywood debut Jawaani Jaaneman releases tomorrow (Jan 31). The newbie seemingly packs in a lot of promise and we think this is going to be a real acid test for the actress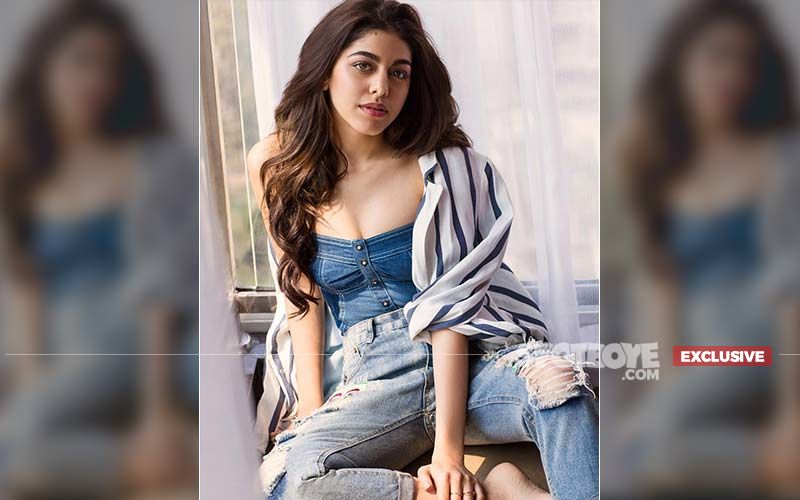 Pooja Bedi's daughter Alaya F is extremely confident and one can say, it's in the genes. Just like her mother, the pretty girl is at ease and doesn't come across as nervous or jittery ahead of her debut film Jawaani Jaaneman's release on Jan 31.
I had met her around 3 years back and that time, she was headed to New York to finish her studies. I remember Alaya telling me about her Bollywood aspirations but I didn't take her too seriously back then. But now, when I see her in the rushes of the film, I clearly see a confident young girl, ready to sizzle on the big screens.
When I interviewed her, Alaya wasn't wee bit nervous and chose to replace the term with 'Excited' to describe her state of mind. The newbie seemed pretty chilled out and with utmost ease, answered all our questions.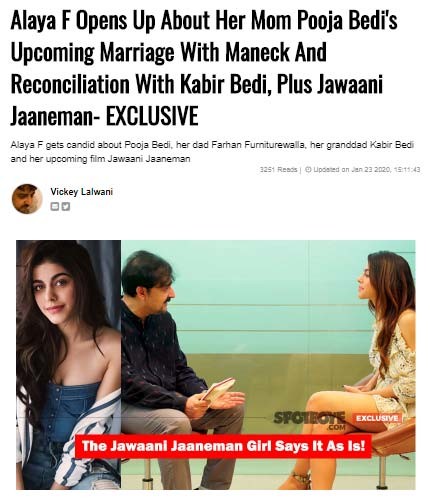 Right from talking about her mother Pooja Bedi's impending marriage with Maneck to her experience of working with talented and experienced artistes like Saif Ali Khan, Tabu, Alaya answered it all with good clarity. That's when I could sense that we have a promising youngster on the horizon.
Tomorrow, as her film Jawaani Jaaneman hits the big screens, it's going to be a real ACID TEST for Alaya.
Await the Review of Jawaani Jaaneman right here. We are coming up with it, SOON. Don't go away.
Image Source:-Instagram/alaya.f