Actor Nandish Singh Sandhu On Sushant Singh Rajput's Death: 'I Take My Words Back There Is Definitely More To It"
Super 30 actor Nandish Sandhu tweets that he is taking his words back of posting that Sushant's death was a suicide. Nandish says he takes his words back and states there is more to it.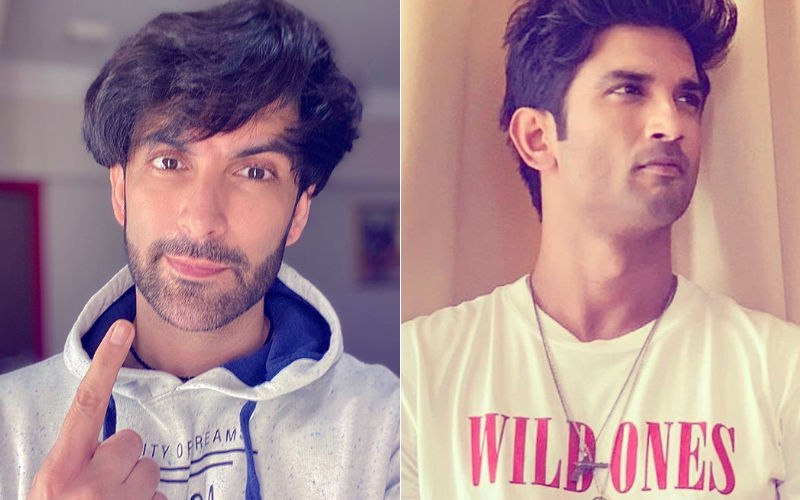 Sushant Singh Rajput who left the world on June 14 also left many questions behind. It's almost two months since his death but his family, friends, fans and followers are still praying for truth to prevail. After his death, Mumbai Police called it a case of suicide and the similar narrative was suggested by media. However now when new developments are emerging every single day it has convinced people to rethink that there is something more to it. Actor Nandish Singh Sandhu who was last seen with Hrithik Roshan in his film Super 30 was also an old friend of Sushant Singh Rajput since their TV days. On the day of Sushant's death, the actor had taken to his Instagram to post a heartfelt post for him but now he wants to take his words back as he feels the reason behind his death is not suicide.
Taking to his twitter account Nandish shared the grab of his Instagram post which he made for the late actor and tweeted, "My 14th June post on Insta insinuated that Sushant's death was a suicide in that moment of weakness, based on what was shown on news channels. I take my words back. There is definitely more to it and the truth must come out. #SushantSingRajput #SushantSinghRajputDeathCase". ALSO READ:
BREAKING: Teary-eyed Rhea Chakraborty Says 'Justice Will Prevail' After Sushant Singh Rajput's Father Does An FIR Against Her- VIDEO HERE
On the unfortunate day when Sushant was found dead in his Bandra residence. Nandish had taken to Instagram to talk his heart and wrote, "We discussed never quitting, always believing in second chances and stopping to breathe and get on with it when tired, then how come you forgot all of that? You were an inspiration for so many.. I hope the people you inspired, sit back & think. I hope they learn to be there for each other and be more compassionate. RIP Bro @sushantsinghrajput 😶 You were and will always be a STAR... #SushantSinghRajput #OmShanti #SpreadLove ". ALSO READ:
Sushant Singh Rajput Death: Family Friend Links Disha Salian's Death With SSR's; Reveals He Started Having Anxiety Attacks After Disha's Death