Aditya Pancholi wants to beat up Adhyayan Suman on his statement about Kangana
When SpotboyE was the first to break the Hrithik-Kangana scandal, a full one-and-half days before the newspapers picked it from here (Exes Hrithik-Kangana slap legal notices on each other, Mar 14)--- we surely didn't know that this news will make headlines every single day for two month, in some for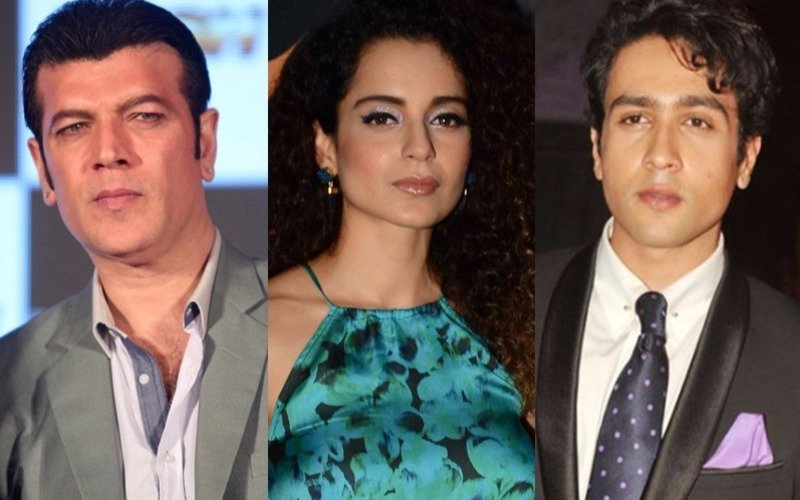 When SpotboyE was the first to break the Hrithik-Kangana scandal, a full one-and-half days before the newspapers picked it from here (
Exes Hrithik-Kangana slap legal notices on each other, Mar 14
)--- we surely didn't know that this news will make headlines every single day for two month, in some form or the other.
Image Source: rapidspiel
It has been precisely 45 days and it just refuses to die down.
Last night, it took a totally new angle.
We were at Yash Raj for the special screening of Tiger Shroff-Shraddha Kapoor starrer Baaghi when we saw one of Kangana's ex-lovers, Aditya Pancholi.
Image Source: selliyal
Just yesterday morning Adhyayan Suman had said in an interview to a section of the media that Pancholi (who was dating Kangana when she entered the industry) had warned him about Kangana when he fell in love with her.
Whoa! Now wait till you hear this.
We confronted Pancholi with this, and guess what he said!
Said Pancholi: "Adhyayan Suman? Kaun hai woh. Leke aao usko. Dete hain usko! (Who is Adhyayan? Get him to me and I will give him a pasting)."
What's up Adhyayan? Were you lying in that interview? Pancholi refused to even acknowledge you!
Or, was Pancholi mixing drinks in the screening and came out sloshed?
Thumbnail Image Source: chiloka/ Manav Manglani/ memsaab