After Akshay Kumar, Producer Vashu Bhagnani Refutes A Report Claiming He Requested The Actor To Reduce His Acting Fees By Rs 30 Cr For Bell Bottom
After Akshay Kumar, producer Vashu Bhagnani dismisses a report claiming he requested the actor to reduce his fees for Bell Bottom. Read on!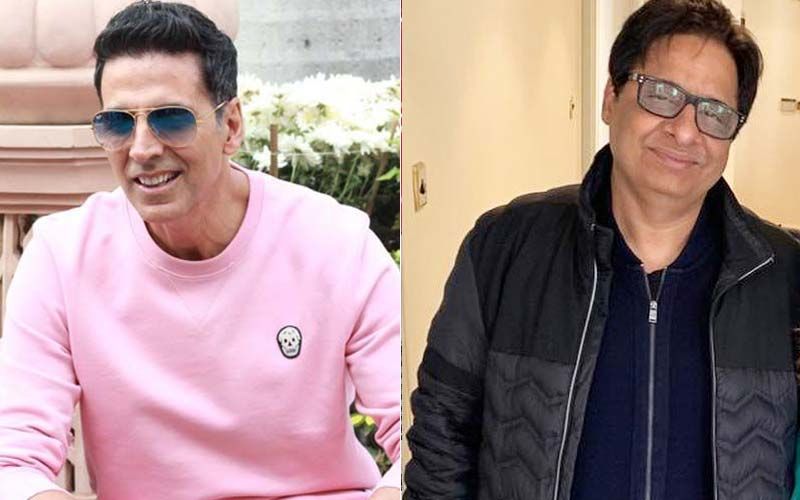 Akshay Kumar's Bell Bottom is one of the most awaited films of this year. Bell Bottom's teaser was released recently and it received an amazing response from the audience. Apart from the teaser, it was reported by a leading daily that producer Vashu Bhagnani requested Akshay Kumar to reduce his fees by Rs 30 Crores for Bell Bottom. However, Vashu Bhagnani now took to Twitter and slammed the fake media reports.
Taking to Twitter, he wrote, 'No Truth to this news at all.' Earlier, Akshay Kumar took to Twitter to dismiss the news reports. While he didn't confirm this number in his tweet, he did call the report fake. Quote-tweeting the original post, Akshay Kumar wrote, 'What waking up to FAKE Scoops feels like!' The actor added a couple of emoticons to express his emotions.
The Bollywood Hungama report said, 'Bell Bottom was supposed to release in the month of April, however, due to the second wave of Covid-19 pandemic, the release has been deferred. The delay was not accounted for and also resulted in a spoke in the budget of Bell Bottom. Being primarily a film that caters to the tier 1 and 2 cities, Vashu Bhangnani wanted to keep the budget in check and hence, he requested his leading man, Akshay to scale down his acting feels by Rs. 3o Crores, as the ride in budget aside, there looms a lot of uncertainty on the release too. If theatrical, it's a given that the film won't earn what it would have in a normal scenario.'
The report further added that Akshay Kumar had graciously agreed to reduce his salary, keeping in mind the COVID-19 situation. However, if the film turns a profit, he would be reimbursed for the 'discount'. But if the film doesn't overperform, he stands to make around Rs 80-90 Crore.
Image Source:SpotboyEArchives/Instagram