After Babita Phogat Attacks Zaira Wasim, Dangal Girl Releases A Statement Saying She Isn't Righteous
After Babita Phogat attacked Zaira Wasim, the Dangal girl released a statement and said she's not as righteous as she might lead many to believe. She also urged people to not praise her in any manner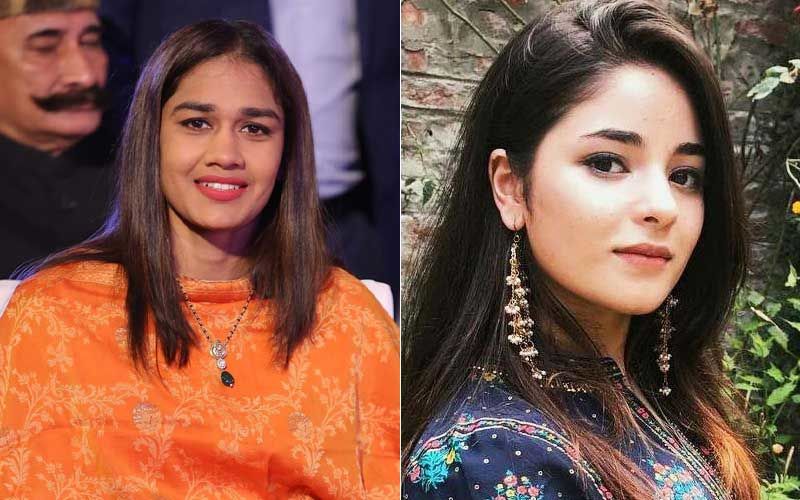 Zaira Wasim quit Bollywood, last year, stating that it is interfering in her religion. While the actress grabbed headline like never before, her decision courted controversy and even sparked a debate on Twitter as well as within the industry. While the former actress left everyone impressed with her acting chops in Dangal and then in her last release The Sky Is Pink, she has been once again grabbing the headlines. Just yesterday, wrestler Babita Phogat dragged Zaira's name into the controversy saying that she ain't Zaira, who will be intimated by threats and sit and home. Calling herself a true Hindustani, she has and she will continue saying what she believes in.
Now, Zaira Wasim has taken to social media to write and elaborate note urging people to not praise her in any manner. Though she hasn't mentioned Babita's name, she went on to say that she's not as righteous as she might lead many to believe. In her statement, Zaira Wasim wrote, "With I acknowledge with humility all the love people shower me with. I cannot emphasise enough how the praise that comes my way isn't gratifying at all for me and how big of a test it is for me and how dangerous it is for my Iman. I'm not as righteous as I might lead many to believe."
"Instead, I urge everyone to not praise me in any manner but to pray that Allah overlooks my shortcomings- which are too many to count, and fills the void in my heart with the light of His Mercy, Taqwz and increases me in Imaan, rectifies my intentions and grants me the knowledge that is beneficial and to perform righteous deeds only for hos His sake and allow me to live and die as a Muslim (wholly submitting to Him). Jazakum Allahu Khayran," it read further.