After Lashing Out At Meghan Markle, Simi Garewal Says 'I Do Not Respect Women Who Come In And Break Up Homes'
Simi Garewal shared her views on Prince Harry and Meghan Markle's explosive interview with Oprah Winfrey, and said she doesn't believe Meghan. She further made another tweet in which she talked about having no respect for women who break homes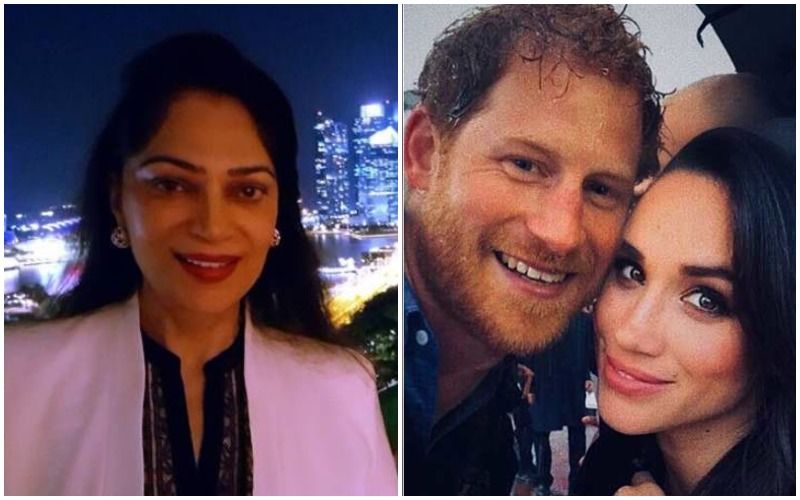 Prince Harry and Meghan Markle have made some shocking claims and revelations in their 'tell-all' interview with Oprah Winfrey. Meghan opened up about having had suicidal thoughts while she was pregnant with son Archie. She also claimed that a member of the family raised concern over how dark their unborn baby Archie's skin tone would be. Meghan and Prince Harry's interview has been grabbing headlines, however, veteran actor and television host Simi Garewal doesn't believe a word of what Meghan Markle is saying.
Earlier she slammed Meghan and said that Meghan was lying. In her tweet she wrote, ""#OprahMeghanHarry I don't believe a word Meghan says. Not a word. She is lying to make herself a victim. She is using the race card to gain sympathy. Evil." She later took back the word 'evil' saying it was excessive. In another tweet, Simi Garewal responded to a Netizen who told her that she hasn't offered facts or arguments to substantiate why Meghan shouldn't be believed. In response, Simi Garewal dug out an old interview of Meghan's childhood friend Ninaki, wherein she said that Meghan was fascinated by the royal family and wanted to be Princess Diana 2.0.
Simi Garewal then wrote that she has absolutely no respect for those women who break up homes. "There are too many facts...for a starter try reading this.. And I do not respect women who come in and break up homes. Families & marriages take years to build trust," Simi wrote.
There are too many facts...for a starter try reading this.. And I do not respect women who come in and break up homes. Families & marriages take years to build trust..https://t.co/5aP6aXftqb

— Simi Garewal (@Simi_Garewal) March 8, 2021
Image Source: Pinterest, Instagram