After Super 30 Hrithik Roshan To Finally Make His International Debut With The English Version Of The Aanand Kumar Biopic-EXCLUSIVE
Post Super 30 Hrithik Roshan to finally make his international debut with the English version of Aanand Kumar's biopic. Read the exclusive details.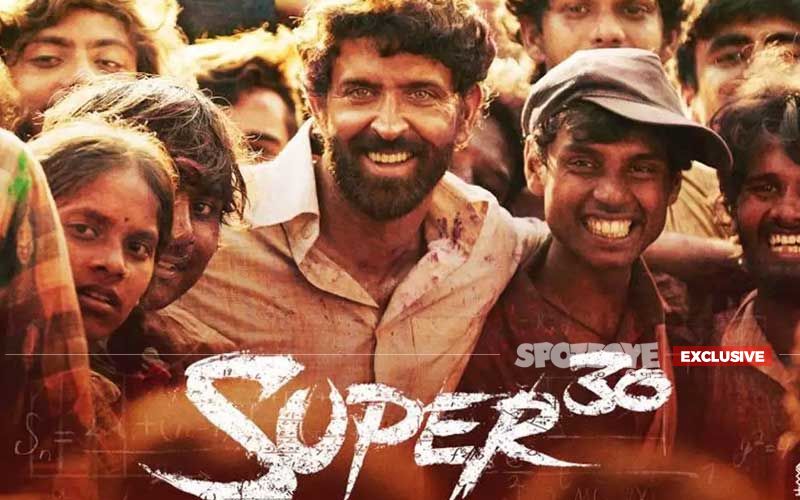 Reports suggesting that Hrithik Roshan is being considered for a "slick action-packed international project" sounds extremely vague and unreliable. However, I can say this with certainty: Hrithik's international career could have started 20 years ago when Tarsem Singh offered him a chance to Shakespeare's Hamlet in a desi avatar. The project was to be titled, Aditya. However, Hrithik thought he was too new to the game to try anything that ambitious. Then in 2014, there was again talks of Hrithik going international when he met the Fast & Furious director Rob Cohen. The rumour was denied by Hrithik's father filmmaker Rakesh Roshan.
Now it seems Hrithik's international scheme may just be more than a dream as Bihar's mathematical wizard Aanand Kumar intends to shoot an English-language international version of his bio-pic Super 30. Aanand Kumar will now produce an international version of his life story based on the biography Super 30: Changing the World 30 Students at a Time Anand Kumar authored by Canada-based psychiatrist Biju Mathew.
Meanwhile, Hrithik Roshan just a few days ago had penned his feelings on Guzaarish completing 10 years of its release. The plot of the film revolved around a man who is a quadriplegic. The film helmed by Sanjay Leela Bhansali saw the gorgeous and supremely talented Aishwarya Rai Bachchan sharing screen space with Hrithik.
Roshan in his Instagram post wrote, "Life is very short but if you live from the heart it's a lot. Go on, break the rules, forgive quickly, love truly and never regret anything that made you smile." Remembering his character 'Ethan' from the movie, he wrote the caption, "Empty what's full Fill what's empty Breathe. Do it well.-Ethan."
(ALSO READ: Super 30 Declared Tax-Free In Maharashtra: Hrithik Roshan Thanks The Government)
Images Source: YouTube/RelianceEntertainment