Aishwarya Rai Bachchan Reveals How Aaradhya Bachchan Reacted To The News Of Her Dubbing For Angelina Jolie's Maleficent: Mistress Of Evil
Aaradhya Bachchan's reaction to the news of mom Aishwarya Rai Bachchan coming onboard to dub for Angelina Jolie's Maleficent: Mistress Of Evil is both hilarious and cute!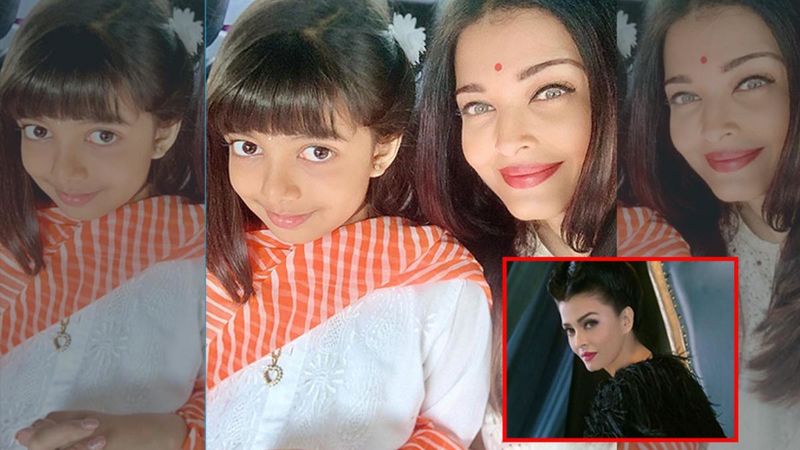 Aishwarya Rai Bachchan stated that it was during Aaradhya's bedtime that she received the offer of dubbing for Angelina Jolie's Maleficent and she was extremely shocked. "It was her (Aaradhya) bedtime and when I was taking her to bed, the mail came and I don't know how I happened to look at it, maybe I was setting an alarm. And I was like 'Why am I reading Maleficent? This is bizarre!' and I looked at the message again and I am like, 'Are you serious? I have been asked for Maleficent?'" Further, Aaradhya overheard Aishwarya's reaction and she also got excited. Well, Aaradhya's reaction was both sweet and hilarious.
"And she (Aaradhya) heard it because I said it aloud because I was like 'Why is the maleficent coming on my phone?' To which, Aaradhya shouted 'WHAT? Maleficent?' And I said that the movie is done and I am not playing the part. Then I said it aloud to her that I have been asked to do the voiceover for the Hindi version. And Aaradhya was like 'Still! It's Maleficent!' so we both smiled," added Aishwarya.
Moreover, Aish shared how Aaradhya was confused with the term dubbing and she had to explain her. "I had once taken her during my dubbing for a commercial for L'Oreal, so she was like 'Dubbing as in? You are worth it?' Then I explained to her we will be going to a room and I won't be enacting the part but I will be doing the voice. So, she knew what I will be going to do but I saw her eyes light up because she liked this character and she had just seen it," concluded Aishwarya.
image source/instagram/aishwaryaraibachchan_arb