Akshay Kumar: I've Won A National Award After 26 Years, Agar Woh Bhi Aapka Mann Kare Toh Le Lo
Bollywood's daredevil always speaks his mind and never minces his words. At a recent event, when asked about the controversy which surrounded his win at the National Awards, Khiladi Kumar said he is OK to give it back...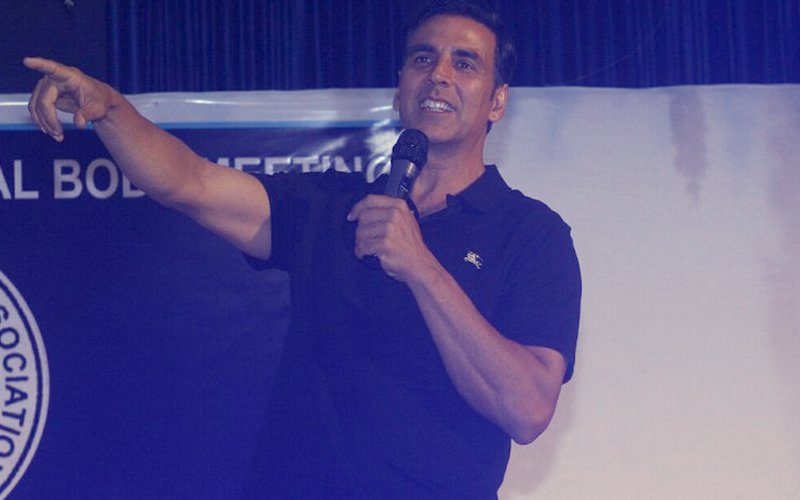 Last evening, Akshay Kumar inaugurated a hospital dedicated only to stuntmen and their treatments. In collaboration with Dr Ramakanth Panda, the actor also ensured to secure insurance policy for each applicant ranging from 18-55 years and issued a compensation of 2lacs to 10lacs for stunt men each family in case of any death.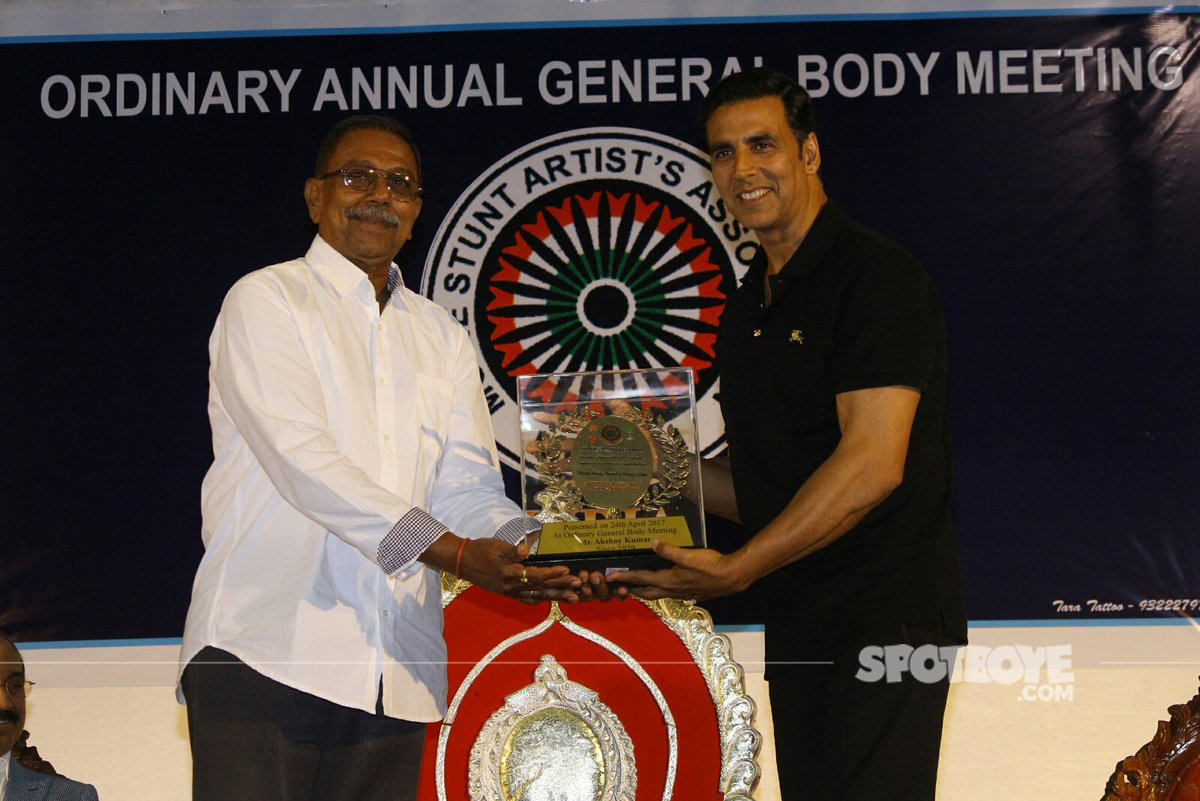 Image Source: Manav Manglani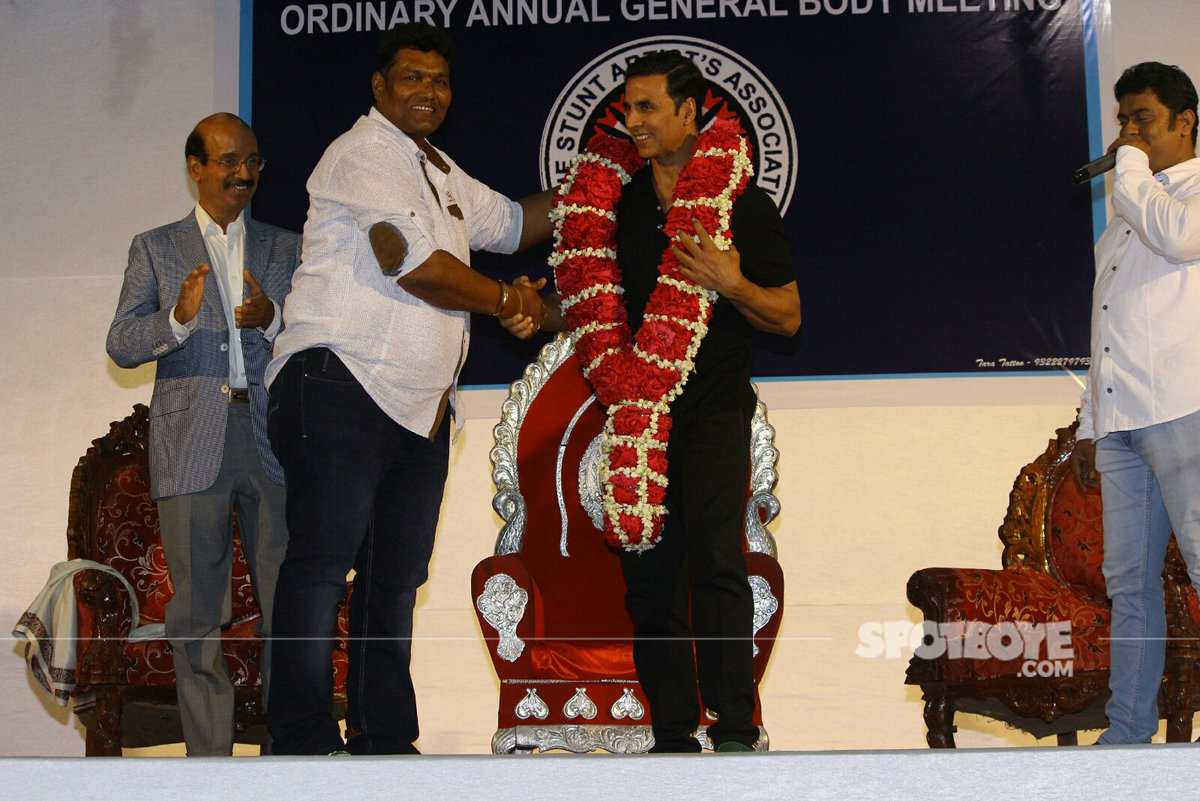 Image Source: Manav Manglani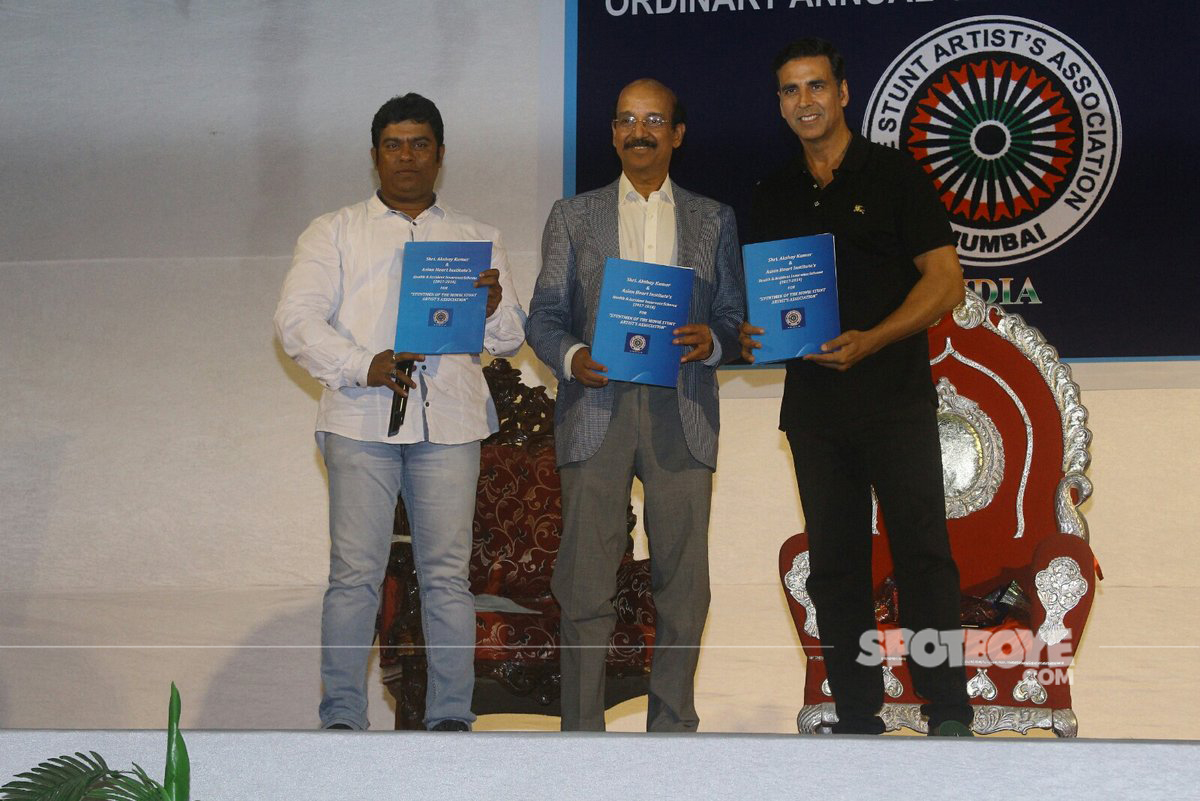 Image Source: Manav Manglani

Apart from being a celebrity who is always up for a cause, Akshay is also known for voicing his thoughts with clarity. The controversy around his National Award has still not died down completely. At the event, when the media asked him to share his opinion on it, Akshay yet again spoke his heart out. He said, "I've been hearing since 25 years, whenever someone wins there is some discussion around it. Someone or the other person always creates a controversy. 'He shouldn't have won, the other person should have.' It's okay. I've won this after 26 years, agar woh bhi aapka mann kare toh le lo."

Just as we said, in clear words, Akshay Kumar said that he is absolutely fine to return the award if people are not convinced that he deserves the honour.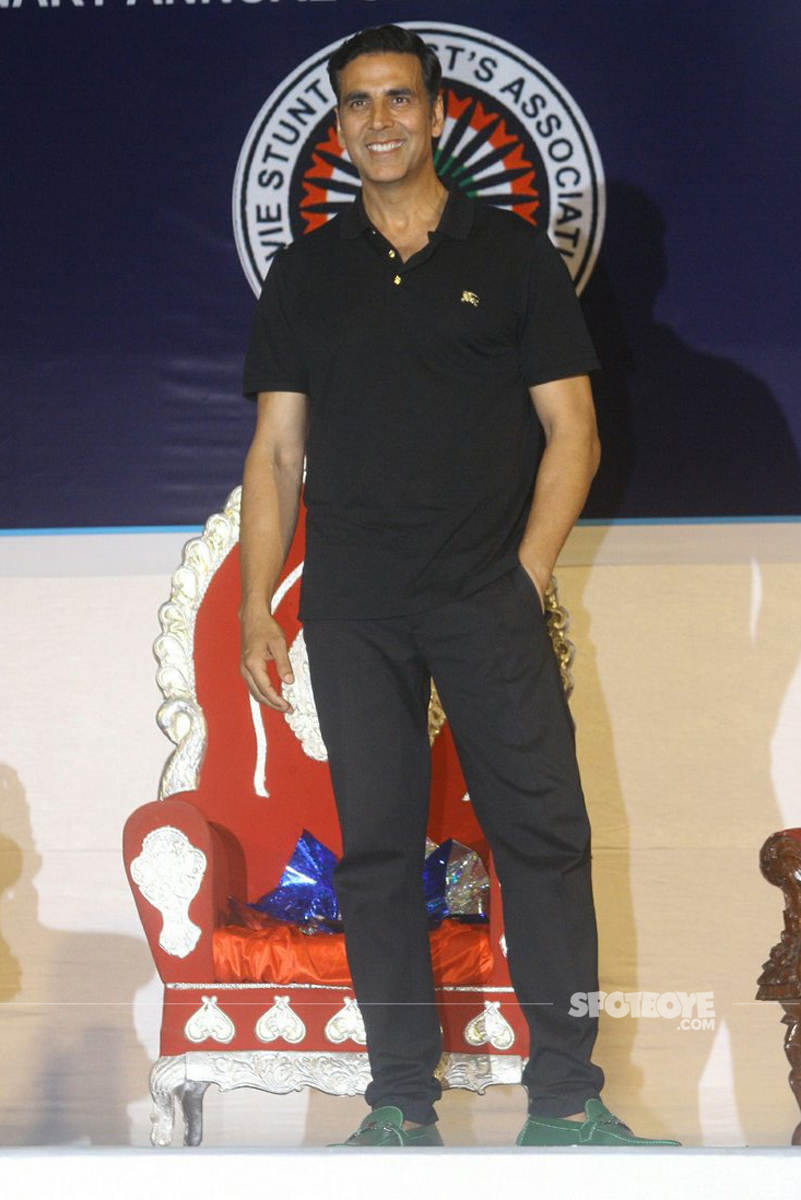 Image Source: Manav Manglani

Furthermore the actor, who has been highly praised for his patriotic roles in films like Baby, Holiday: A Soldier Is Never Off Duty, Airlift, Rustom, was asked to comment about the ongoing heated topic of Kulbhushan Jadhav's death penalty in Pakistan. However, Akshay refused to comment on it and said, "Can we talk about that later, this is about stuntmen. Let's not take away the glory from them."