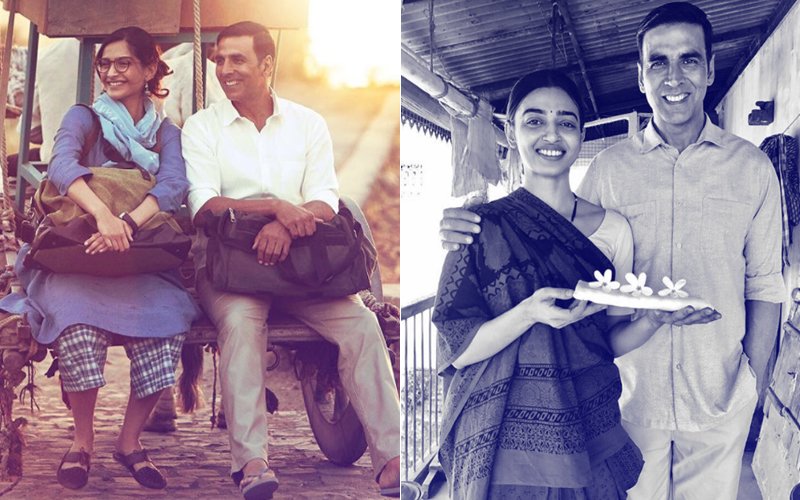 Your browser does not support the video tag.
There is a lot of buzz around Akshay Kumar's Padman that also stars Sonam Kapoor and Radhika Apte. Akshay has just shared the first look of Sonam and Radhika, from the film, on his Instagram page.

He captioned the Sonam Kapoor picture with a message that reads, "The STRENGTH behind #PADMAN...find out on 26th January, 2018. @sonamkapoor @radhikaofficial@twinklerkhanna @SonyPicturesIn @kriarj#RBalki"


Sonam looks effortlessly chic in the picture, donning a blue kurti and chequered pants. She finishes the looks with black rimmed glasses and a pale blue stole.

Akshay shared another B&W picture with Radhika Apte. He captioned the pic, "The REASON he became #PADMAN...find out on 26th January, 2018@radhikaofficial"


Radhika wears a simple cotton saree, and holds what looks like a sanitary napkin in her hand, that is adorned by white flowers.

Just yesterday Akshay shared another picture from the sets of the film. Featuring his little daughter Nitara and himself, on a bicycle, Akshay posted the picture with a very special message for his dear daughter.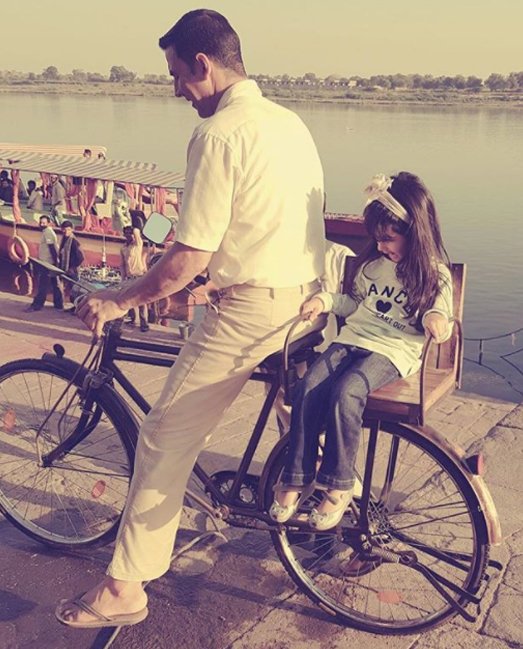 Akshay Kumar With Daughter Nitara

Akshay is unarguably one of the biggest crowd pullers in Bollywood, which makes Padman one of the most awaited films of 2018. It's a unique story, a small film with a big heart, produced by KriArj Entertainment, Akshay Kumar and Twinkle Khanna.


Image Source: instagram/akshaykumar