Akshay Kumar Wants Unnecessary Remarks Being Passed About Salman Khan, Rohit Shetty And Himself To Stop. Enough Is Enough!
Ever since Rohit Shetty decided to reschedule his film Sooryavanshi's release date to avert a clash with Salman Khan's Inshallah, the filmmaker and lead actor Akshay Kumar were trolled and targeted for being "afraid". Now, the actor has issued a statement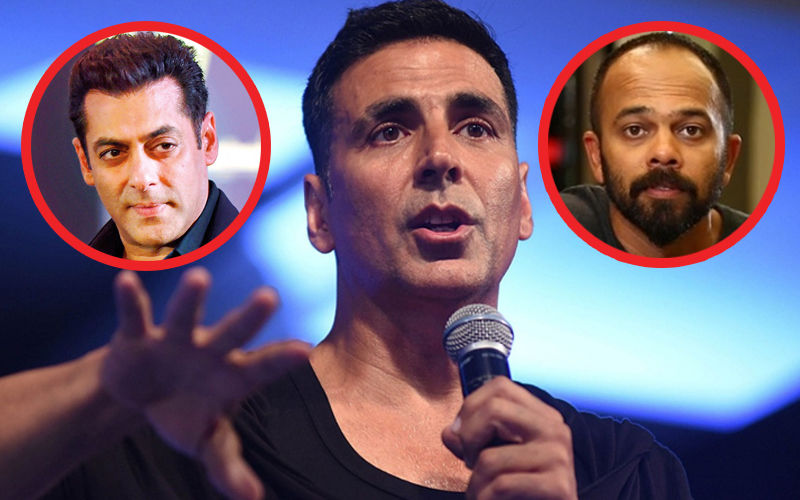 On the other hand,
Salman Khan was humbled by his gesture and even tweeted the new release date with the caption
, "I always thought of him as my younger brother and today he proves it... @itsrohitshetty. Sooryavanshi releasing on 27th March, 2020." But, the constant bashing on social media called for immense negativity and many felt that Akshay Kumar shouldn't have bowed down so easily.
Owing to all of this, the Khiladi Kumar has issued a statement requesting for a positive outlook towards his movie. His statement reads as, "Since the past efw days I've noticed certain negative trends being done by people dearest to me…you guys. I can see and understand your angst, all I can do is request you all with folded hands not to start/participate in such trends. I took up Sooryavanshi with a very positive outlook, let's continue making and releasing it in the same way."
Well, we hope this clears the air and we are sure that with this move, both the filmmakers are going to benefit heavily.
Image Source:- Theindianwire/gulfnews/howtbs