Ali Fazal-Richa Chadha Own Cars Worth More Than Rs 3.7 Crores; Find Out The Newly Married Couple's Net Worth And It Will Leave You SPEECHLESS!
Not only do Richa Chadha and Ali Fazal own luxurious cars worth more than Rs 3.7 crores, they also have a combined net worth of Rs 54 crores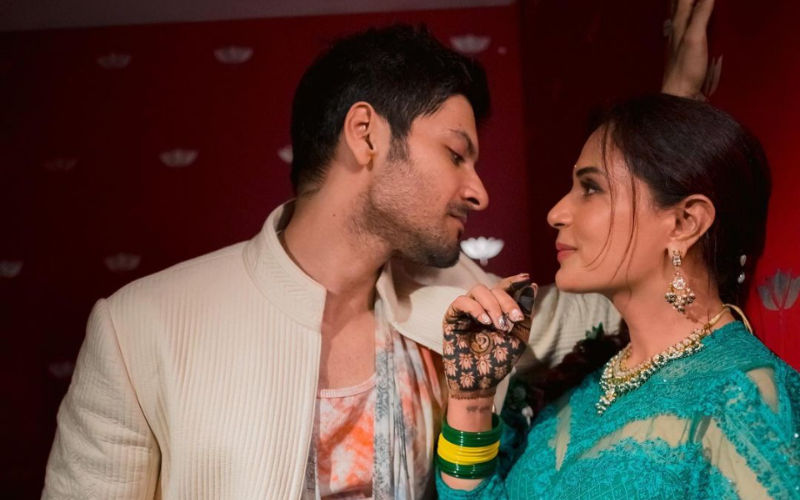 Ali Fazal and Richa Chadha's fairytale love story is adored by their fans. They met on the sets of Fukrey in 2012, and as time passed, they fell in love with each other. After years of being together, they tied the knot earlier this month.
The internet witnessed their amazing wedding and was in awe of the love and chemistry the couple exuded. While people know all about their love story, it's a given that they grow more curious about their life and their combined net worth.
Let's take a look at their assets and their worth:
1. Total Net Worth
Being a part of critically-acclaimed movies in Bollywood as well as Hollywood and webseries', the net worth of both the actors has been on the rise. According to reports, Ali's net worth is Rs 23 crores and Richa's is Rs 31 crores. Their net worth when combined is Rs 54 crores.
2. Fees Per Project
While Richa and Ali's filmographies are different from each other, reports claimed that they charge almost a similar amount as their acting fee. According to Bollywoodshaadis, the Masaan actress earns Rs 20–25 lakh per movie and her husband earns Rs 25–30 lakh for a movie. It's tough to say if these amounts are accurate as there is no concrete proof of the earnings.
3. House
Before moving in with each other in 2020, the actors rented their own apartments. None of them felt the need to buy a property in Mumbai. If reports are to be believed, after searching for the perfect house, the Fukrey franchise actors settled for a rented apartment where they plan on staying for a long time. According to rumors, the actors pay lakhs in rent for their apartment.
In a recent interview, Richa opened up about her experience of living with Ali. Quoted by Bollywoodshaadis, she said, "He is fun, and unlike most boys, likes to help around. He chose the curtains without fuss; luckily, our aesthetics match for the most part. It's good to finally be able to take decisions together, right from what soap to buy to which maid to hire. Ali is a better cook, especially when it comes to continental cuisine. When we went grocery shopping, his bag was bigger than mine. I enjoy organic farming and here we have a space to grow a kitchen garden of our own, which he is helping me with."
4. Car Collection
Both Richa and Ali are huge car enthusiasts. Richa owns a Mercedes-Benz GLE worth Rs 1.1 crore and an Audi A4 worth Rs 80 lakh. Even Ali, just like his wife, is a proud owner of expensive cars like a BMW X6 worth Rs 68 lakhs and a Toyota Land Cruiser worth Rs 1.18 crores.
Image Source: Instagram