Alia Bhatt's Whiter Skin Tone In VIRAL Video SHOCKS Netizens; Reveal The Dark Side Of Her Beauty Regime! Says 'It's Glutathione Injections'-WATCH
Alia Bhatt seemingly aimed to attain fair, glowing skin by getting rid of her natural tan and her beauty regime might have taken a dark turn, at least that's what the netizens argue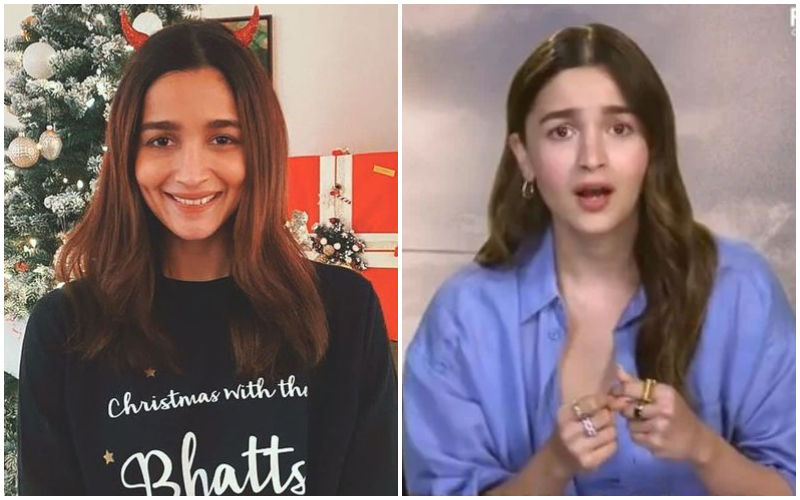 Alia Bhatt is riding the high wave and her journey from Bollywood to Hollywood wasn't an easy one. She is currently awaiting the release of her Hollywood project - Heart Of Stone, and from the looks of it she had been preparing for her international move for quite a while now. Alia, who made her Bollywood debut as Student of The Year, seemingly aimed to attain fair, glowing skin by getting rid of her natural tan and her beauty regime might have taken a dark turn, at least that's what the netizens argue.

Well, a new video from Alia Bhatt's promotional interview has surfaced online, and social media users noticed something unusual about Alia's face. Some argued that he skin looks whiter.
In the clip, Alia can be seen praising her co-star, Gal Gadot for her hospitality during their first meeting. Alia recalled how the latter was tired and exhausted after her hectic shoot schedule, but she still made coffee for her guests.
Moreover, netizens ignored the Gangubai Kathiawadi actress' dialogues and continued to focus on her looks. A section of netizens feel that Alia has opted for colour correction to look more like a Korean.
One user wrote, "What has she done to her face and why? To look more white? Japanese?"
Naturally, Alia's white, glowing skin grabbed eyeballs and the video instantly went viral. Many expressed their disappointment over her attempts to get much whiter skin, and they slammed her for the same.
One user commented, "They're trying to market her like a Korean babydoll", another one penned, "Its the glutathione injections." One even compared Gal Gadot and Alia Bhatt, pointing out that the former took pride and flaunted her golden skin, whereas Alia appeared to be Koren in the video.
Nevertheless, this wasn't the first time Alia Bhatt had grabbed the headlines for her looks!
Her transformation has regularly been questioned by many and some believe that she transformed due to ageing, while others claim that the actress went under the knife for cosmetic surgery. However, the dark side of Alia's beauty had been reported in multiple instances.
Earlier, a Reddit user shared a picture collage of Alia Bhatt featuring her before and after looks. Netizens could clearly notice the drastic facial transformation. The picture showed Alia's massive transformation from being a sweet and chubby girl to a hot babe.
Image Source: Instagram