Amazon Rainforest Fires: Anushka Sharma, Arjun Kapoor, Gigi Hadid, Leonardo DiCaprio Express Concern, Lobby To #SaveAmazon
Many celebrities across the world have been taking to social media to show their concern over the burning of world's largest forest, Amazon rainforests. Rightly known as the Lungs Of Mother Earth, the green cover has been burning for more than 17 days now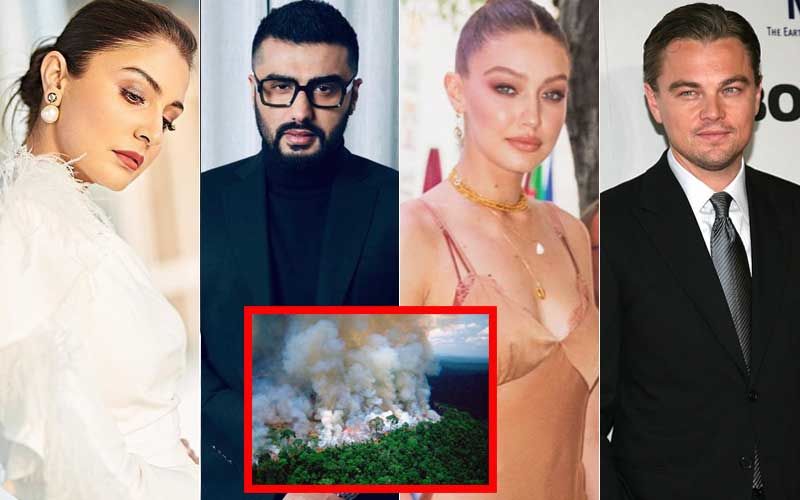 World's largest forest, Amazon rainforest has been burning for more than 17 days now and the massive fire has left the world concerned. There have been 72,843 fires in Brazil this year, with more than half in the Amazon region, INPE said. That's more than an 80% increase compared with the same period last year. The Amazon is often referred to as the planet's lungs, producing 20% of the oxygen in the Earth's atmosphere, reports BBC.
Many celebrities across the world have been taking to social media to show their concern. Anushka Sharma: The Amazon rainforest has been burning for weeks and we are only just finding out about this!! This is such a scary news! Amazon forests are the lungs of this already suffering planet and they are on fire now! I wish this got more importance from world media!! #saveamazon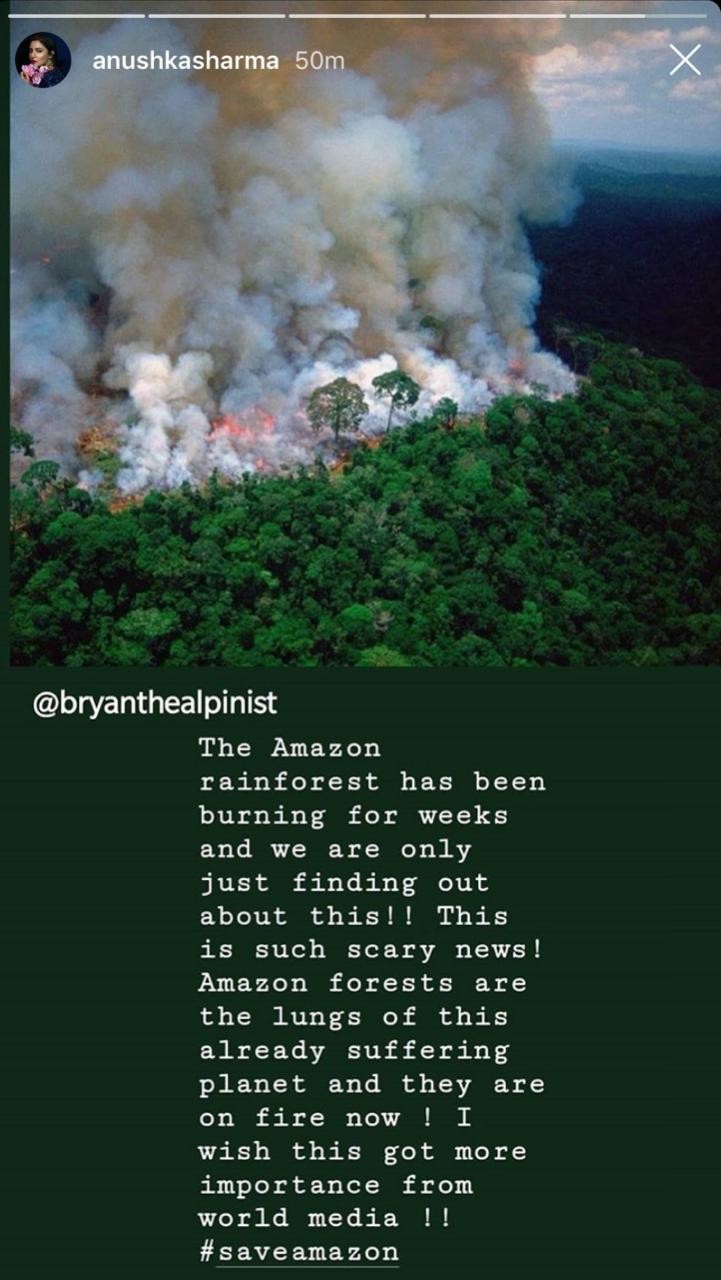 Arjun Kapoor wrote: It's scary how bad the fire at the Amazon Rainforest is!! I can't even begin to imagine the impact this will have on the world environment. It is truly saddening. #PrayforAmazons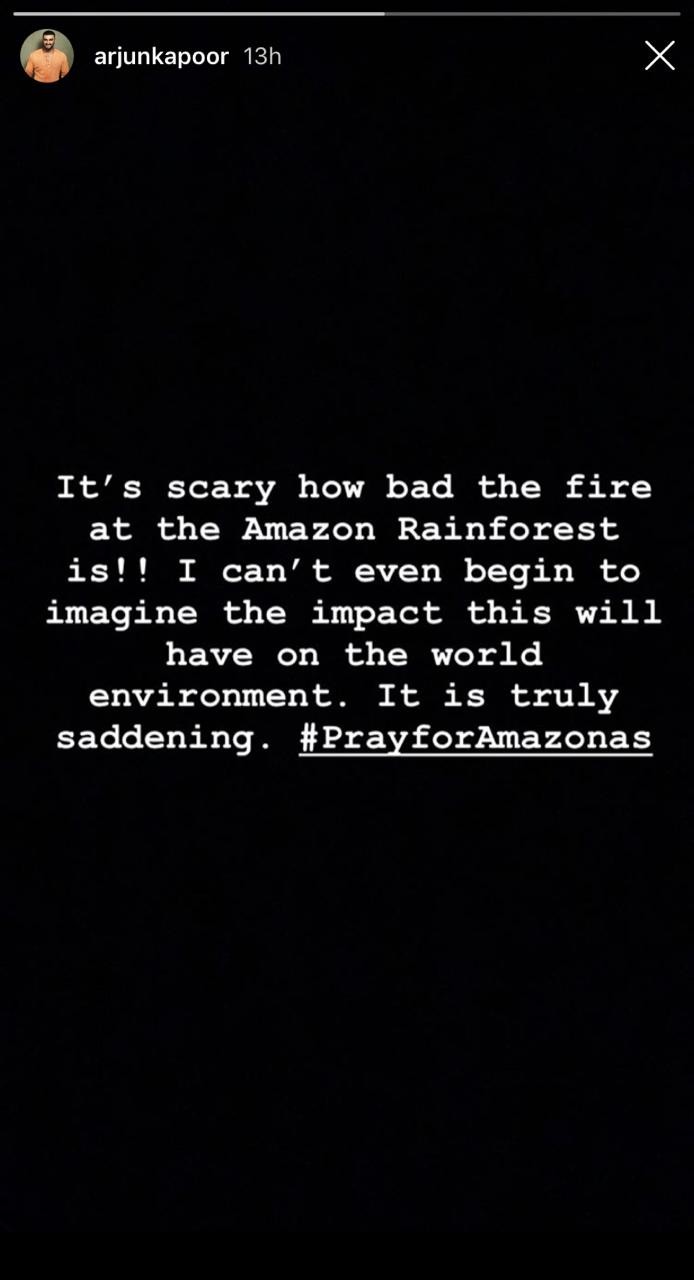 Dia Mirza: Deniers of #ClimateChange we are being gutted by the fires caused by your denial! The Amazon forest, the lungs of our planet has been on fire for the last 16 days and more than 72000 fires have occurred already this year. When will world media give this more attention? #ClimateChangeIsReal #ActOnClimate #amazonia #amazonas"
Here are a few more tweets of B-Town Celebs:
The indigenous people have been crying for help since years. You destroy a forest the ecosystem the food chain the climate gets effected.What do u think is going to happen? Let's not pray anymore it's too late already!!!!!

— Patralekhaa (@Patralekhaa9) August 22, 2019
The Amazon Forests produce more than 20% of the world's oxygen & is home to more than half of the world's species of plants, animals & insects. It's been been burning for 3 weeks. It's an International Environmental Crisis, the lungs of the Earth are on fire -#PrayForTheAmazon

— Tisca Chopra (@tiscatime) August 22, 2019
Gigi Hadid: SIGN THIS PETITION TO MAKE SURE THE BRAZILIAN GOVERNMENT KNOWS WE CARE ABOUT THE PROTECTION OF THE AMAZON
Hansika Motwani: My heart is breaking. The lungs of our planet are burning causing decimation, inconceivable destruction and horrific despair for indigenous people. #AmazonRainforest #PrayForTheAmazon
Disha Patani shared American actor Leonardo DiCaprio's post on Instagram. Leonardo, in his post, had written, "Terrifying to think that the Amazon is the largest rain forest on the planet, creating 20% of the earth's oxygen, basically the lungs of the world, has been on fire and burning for the last 16 days running, with literally NO media coverage whatsoever! Why?"