Amitabh Bachchan's Chehre Postponed Amidst COVID-19 2nd Wave: Producer Anand Pandit Shoots Down Possibility Of OTT Release
Chehre, starring Amitabh Bachchan, Emran Hashmi, Rhea Chakraborty, Anu Kapoor, Krystle D'souza has been postponed indefinitely due to the surge in COVID-19 cases in India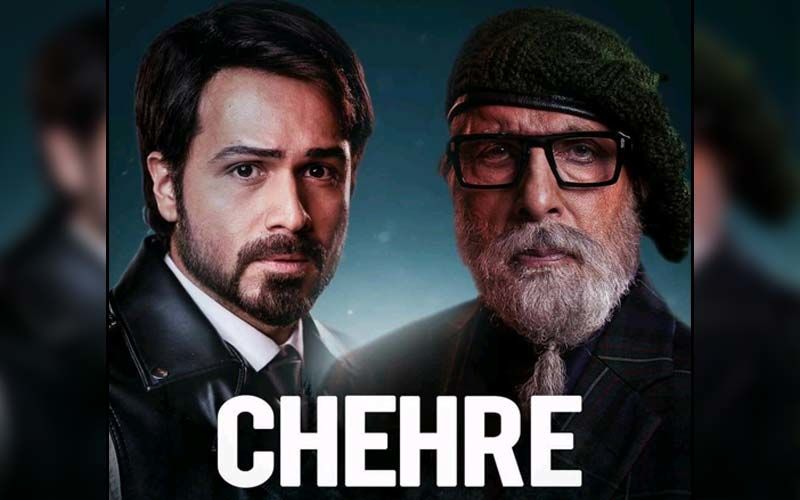 The inevitable has happened. The release of the Rumi Jaffrey-directed suspense thriller Chehre has been postponed indefinitely from its scheduled April 9 release.
Considering the Covid19 situation, will Chehre be diverted to the OTT platform? Producer Anand Pandit shoots down the possibility. "At present we are not looking at OTT. This film is a 70 mm experience for cinema lovers. My other production The Big Bull is designed for the OTT platform. Every film has its own destiny."
What is Anand's advice to other producers holding on to their products for release in theatres? "Every producer is in a different situation. It may not be correct for me to give advice. Some producers may be stuck in financial pressures and some are pressurized by deadlines of Satellite/OTT platforms. But for Chehre, I would prefer to wait for some time till the situation is conducive for cinema goers to return to movie theatres."
Chehre stars Amitabh Bachchan, Emran Hashmi, Rhea Chakraborty, Anu Kapoor, Krystle D'souza. The trailer of the film was released a few days back and got the netizens all intrigued.
Image source: IMDb