Amitabh Bachchan Shares An Apt Lockdown Graph Describing The Importance Of Masks, Toilet Paper, Sweatpants, And More
As Amitabh Bachchan is being all active on social media these days, he recently shared a graph of certain things like masks, sweatpants, toilet roll and more describing its use and importance while quarantined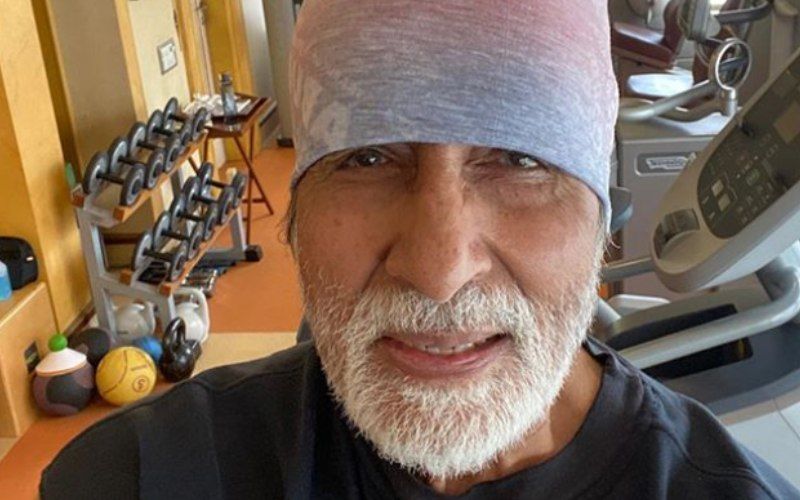 The Coronavirus pandemic has brought about a drastic change in the way we live. Thanks to the lockdown imposed, we have all been sitting at home learning and cherishing little things in life. A big lifestyle change has taken place as formal pants have been replaced by sweatpants, the use of the internet has increased and more. Well, when all of this put on a graph, it leads to a moment of laughter. Amitabh Bachchan is doing the same. He is laughing hard on a graph that's circulating on social media describing the current status.
Amitabh Bachchan shared the said graph on his Instagram account with the caption, "the most important Graph of 2020 !". It has components like mask, sweatpants, toilet paper, alcohol, shaving, internet, car, coffee, and bra. While the use of mask shows an upward trend, it is the use of bras that has dropped to the bottom. Lol. This 'most accurate' graph is for laughter purposes only.
As said Amitabh Bachchan is being pretty active on social media these days as there is a lot of free time in hand due to the lockdown, just yesterday, he had shared some unseen pictures from his wedding with Jaya Bachchan. The legendary couple celebrated the 47th anniversary of togetherness and Amitabh Bachchan's post was to cherish this journey.
Image Source: Instagram/amitabhbachchan