Amrish Puri Birth Anniversary: 'We Still Order His Favourite Rasmalais And Make Kheer, Kara Prasad For His Birthday,' Reveals Grandson Vardhan Puri-EXCLUSIVE
On the occasion of Amrish Puri's 89th birth anniversary, his actor-grandson, Vardhan Puri, talks about his bond with him, how they used to celebrate his birthday and still do and his last memory with him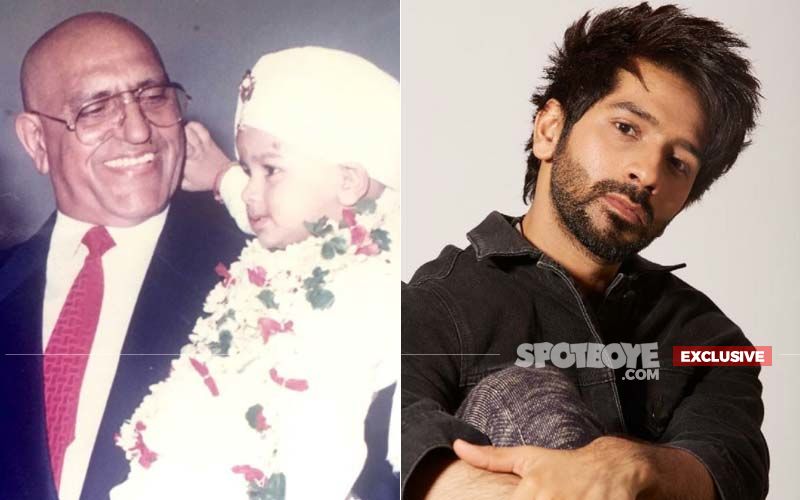 Today marks the legendary actor Amrish Puri's 89th birth anniversary. The actor was a part of more than 400 films in a career spanning about four decades, before he passed away on January 12, 2005 at the age of 72. Remembering his grandfather on his birth anniversary, Vardhan Puri shares that he remembers him for the gentle soul and the kind man that he was. "He was extremely loving towards every human being he interacted with. Just a few days back, we were discussing within our family that he was a father figure not only to his kids and grandkids but also to each and every person he came in contact with."
Vardhan insists that his grandfather became a father figure to younger people and a friend to people his age. "He was universally loved and that quality of giving so much to people and getting their love in return is something I remember him for," he says.
Ask Vardhan what will be that one thing that he learnt from his grandfather and his life, and pat comes the reply, "Patience". "At the age of 20, he had the dream to become a leading Hindi film hero, but he faced a lot of rejections. A lot of people even said nasty things about his looks. They said he had such a hard face that it will only be good as a villain, and instead of taking it to his heart, he used it as a power to make a unique mark for himself. He wanted to be remembered, if not more, then at least as much, as the hero, and that's what he did. He had a dream at 20 and people start noticing him at 41. At an age when people actually retire, he was at the peak of his career, and he was at that peak till he passed away at the age of 72. His journey taught me that sabka time aata hai, you just need to hang in there," he asserts.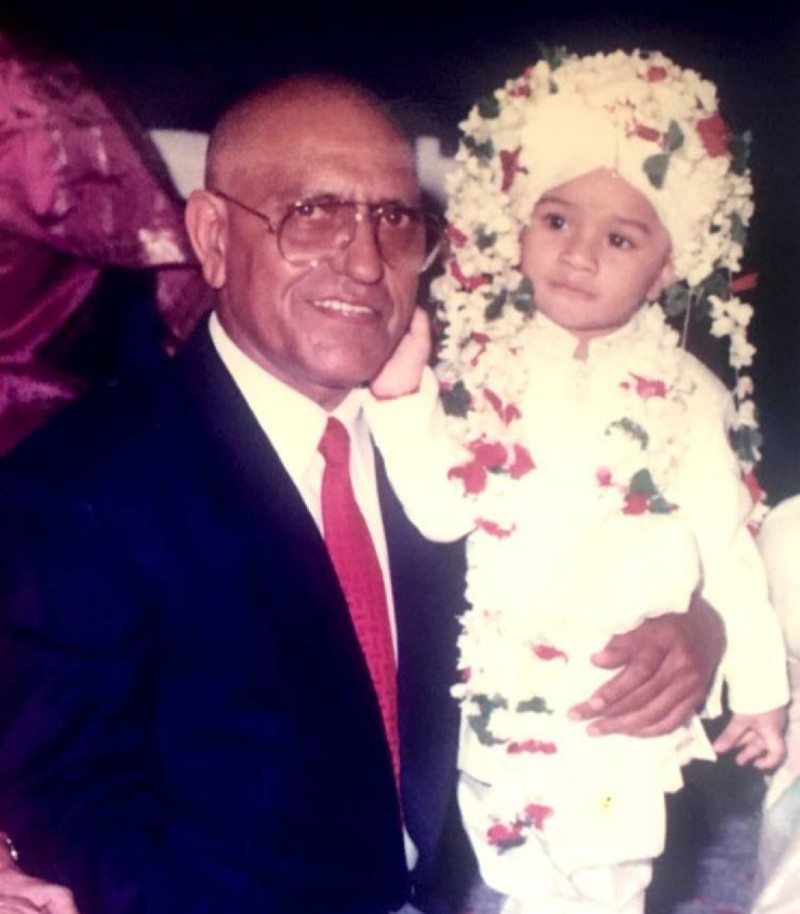 Vardhan was quite young when Amrish Puri passed away, but he clearly remembers how they used to bring in his birthday each year. "Our whole extended family would get together for his birthday to surprise him. He usually liked it to be low-key and just have a family dinner but we would plan a party for him with all his favourite people around, and he would have a great time at it. That was the only day in the year when he would not sleep on time," he shares.
Vardhan adds that they would have his favourite food, sing his favourite songs and watch his favourite movies, and everything would be about him that day. "The great part is that we still celebrate his birthday in the same grand way. The whole family comes together and we watch his films, sing his favourite songs and make his favourite dishes. We order his favourite rasmalais and pinnis and make kheer and kara prasad at home. We celebrate his birthday the way we used to when he was alive and make it special," he gushes.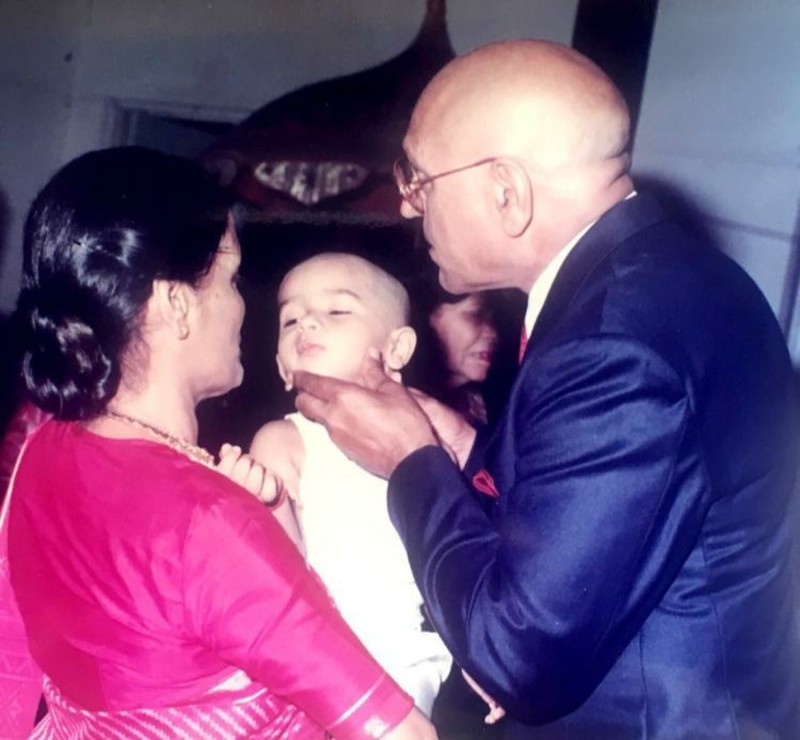 Ask Vardhan what his last memory with his grandfather was, and he says that his last days were sad, so he prefers to keep his happy memories alive in mind and remember him from them. "He passed away on Jan 12, and I remember celebrating the New Year's with him 12 days before that. We had a barbeque at our home while sitting in our lawn. He was surrounded by his friends and the whole family and we had done a little dance together. My grandfather wasn't a big fan of dancing and believed he had two left feet, but we found his dancing to be very cute. Seeing that giant of a man, this colossal figure dance, was very endearing," he informs.
The actor goes on to add that Amrish Puri danced with them and gave gifts to all of his grandkids that night. "He used to shop for us only when he was abroad, as in India, he would get mobbed in markets due to his popularity, but for that New Year's he had organised for a shop to be open only for him and he picked up some really amazing clothes for us grandkids. We tried those clothes in front of him and it made him emotional, and I remember us ending the night by watching JP Dutta's Border together. So, that is the last happy memory I have with him, and I remember it like it just happened yesterday," he says emotionally.
Amrish Puri had a big and diverse filmography, but when asked which role of his was closest to him in real life, Vardhan states that he doesn't think his grandfather ever got close to portraying himself on screen. "In terms of his principles and discipline, Pardes, Dilwale Dulhaniya Le Jayenge, Gardish, Virasat and Vijeta were close to his, but even these films just had facets of his personality. He never played himself on screen as he was too good to be true," he insists.
So, how has it been carrying forward the iconic legacy his grandfather has left behind? "It has been an absolute pleasure and honour. I am just trying to make him proud and be as authentic as possible. I am sure I have all of dadu's blessings and he is smiling down at me from heaven. More than a grandfather, he was my best friend. We used to share the same room and even sleep together. It was the most pure and unconditional bond and I really miss his dearly. I am sure wherever he is, he is in a very happy place," Vardhan concludes with a smile.



Image source: Communique PR, Instagram/jagbanionline/varshanpuri