Amrita Rao Joins Viral 'Pawri' Trend With Her Baby Boy, But Gives It A Hilarious Twist: 'Potty Ho Rahi Hai'- WATCH
After Shahid Kapoor and Deepika Padukone, Amrita Rao has also joined the 'Pawri' trend with her baby boy. However, the new mommy gave the video a hilarious twist, check it out!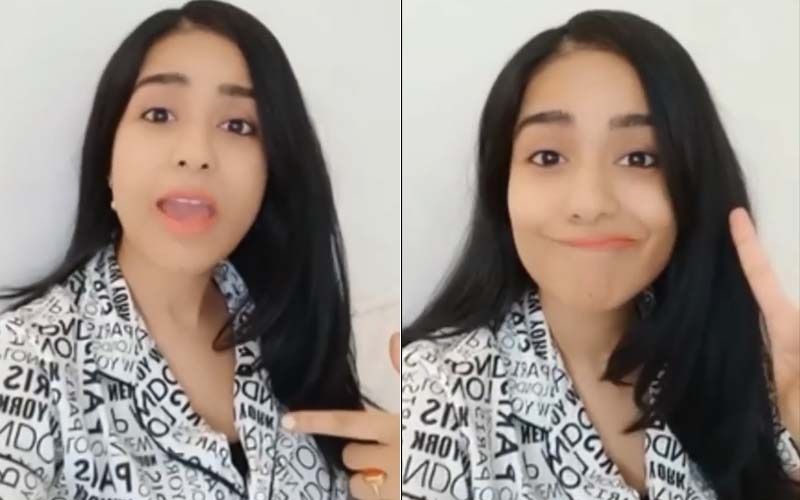 The trends on social media keep changing on a regular basis especially when it comes to memes but some videos become so viral that almost everyone has to post something about it, especially celebrities. One such viral video has been the 'pawri ho rai hai' video which has gone massively viral especially in the reels section of Instagram with various people coming up with their own versions of it. One such celebrity is Amrita Rao who is active on social media and keeps up with all the trends on it! Amrita, who welcomed her first child with RJ Anmol in November 2020, gave a hilarious twist to the video.
Having recently become a mother, she seems to be enjoying this phase of her life. Amrita Rao's baby boy Veer did not make an appearance in the video, however, he can be heard making an adorable sound in the video, as Amrita Rao pretends to lament over her hectic mom duties. Giving her own twist, Amrita Rao can be seen saying in the video, "ye main hu, ye mera beta hai, aur yaha pe- potty ho rahi hai," while she can be seen holding her baby's diaper in her hand.
Sharing the hilarious video, Amrita Rao wrote, "AajKal EK hee Pawri ho rahi hai #pawri #1st #reel #pawrihoraihai #potty #pottyhorahihai #reelitfeelit #reelkarofeelkaro #reels #reelsinstagram." Take a look at the video below:
Meanwhile, in an interview with ETimes, Amrita Rao revealed that she and her husband Anmol are doing everything themselves- right from bathing the baby to nappy changing. "I never thought I would be such a hands-on mom. I could have an entourage around him if I wanted, but I don't even have a nanny. Thanks to our profession's flexibility, Anmol and I are doing everything ourselves, right from bathing the baby, massaging to nappy changing, and playing with him," she said.
Image Source: Instagram/Amrita Rao