Ananya Panday Reacts To Trolls For Copying One-Liner From Khloe Kardashian For Fabulous Lives Of Bollywood Wives; Says, 'All Credit To Khloe For That Line'
In the recent episode of Arbaaz Khan's Pinch, Ananya Panday reacted to trolls who bashed her for copying Khloe Kardashian's line for Fabulous Lives Of Bollywood Wives. Here's what she has to say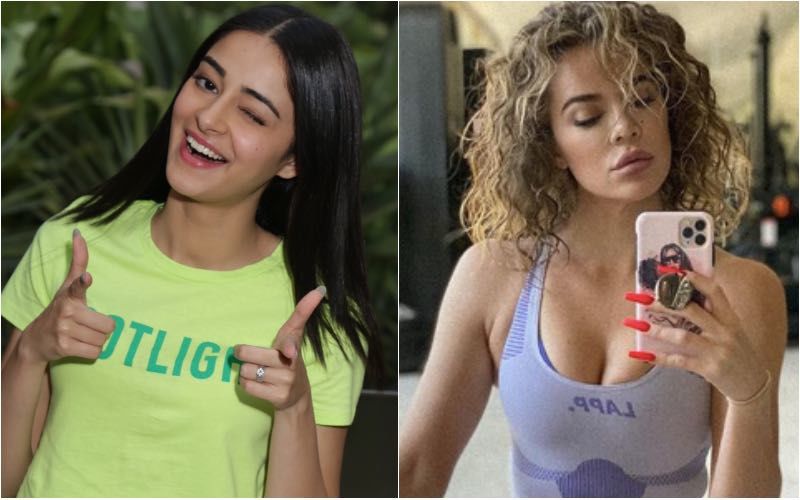 Ever since actor Ananya Panday has set her foot in the industry, people have criticised and trolled her at the drop of a hat - right from calling a nepotism product, criticising her acting and accent to even trolling her for the statements she makes during interviews. Despite so much online hatred, Ananya takes it in a positive way and doesn't let that affect her. She was once also massively trolled for copying a line of Khloe Kardashian and using it in Netflix's series Fabulous Lives Of Bollywood Wives.
Now, in the recent episode of Arbaaz Khan's Pinch, where the host talks about trolls, online bullying with his guest, Ananya Panday was asked to share her deets regarding that. Reacting to the criticism, the actor confessed she never pretended to have come up with the line. "I had told my mom that if I came on the show, someone or the other would troll me and there would be a controversy. I never pretended those were my words. I am giving all credit to Khloe for that line," she told Arbaaz Khan.
For the unversed, the show's first episode sees Ananya getting her makeup done and during a discussion with her team, she revealed how her parents used the term 'f**k' so often that she thought it was her name. "I have grown up around you and papa abused me. When I was young, I thought my name was F**k because you all used to say it," Ananya said in the episode.
Netizens quickly called her out for using Khloe's dialogue that she said in one of the episodes of Keeping Up With The Kardashians. Khloe had said in the show, "My mom cursed so much when we were little, I thought my name was F**k."
She even spoke about the time when she sort of became synonymous with the term struggle. Talking about that, Panday said, "Honestly, whenever I go back and watch the clips, I could have framed it in a better way. What I wanted to say didn't come across. I think it sounded wrong to me the way I said it but sometimes the way I speak is very fast. Now, I have become calm, think before I speak but I will still make mistakes. I'm not saying this is the last mistake I'll make," adding that even though her mistakes are in the limelight, she doesn't want to change it for the world.
Image source: Instagram/ khloekardashian/ SpotboyE archives