Bell Bottom Director Ranjit Tewari On Working With Akshay Kumar After Farhan Akhtar: "There Is So Much To Take From Their Vision" - EXCLUSIVE
Bell Bottom director Ranjit Tewari talks about working with Akshay Kumar after directing Farhan Akhtar in his debut film Lucknow Central and how their experience help him nurture his craft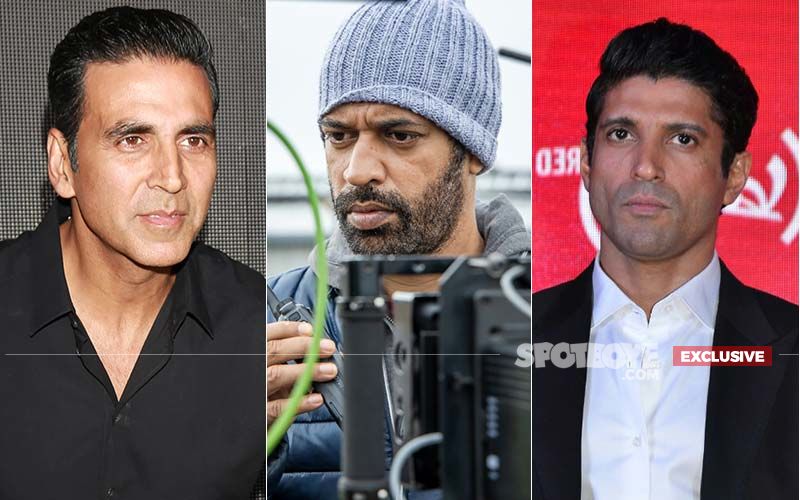 This week, people are going back to the theatres with Akshay Kumar, Lara Dutta, Vaani Kapoor and Huma Qureshi-starrer Bell Bottom releasing in the theatres tomorrow. This is the first big film to release theatrically amidst the pandemic, since it shut down the theatre business almost one-and-a-half years ago.
Bell Bottom is the first film starring a bonafide superstar like Akshay Kumar to hit the theatres and the film is directed by Ranjit Tewari, who had previously directed Farhan Akhtar in the 2017 film Lucknow Central.
Ask Ranjit about how it was moving from one superstar like Farhan to another one like Akshay and he says, "My first film was with Farhan, who is a director himself and also an amazing actor, and now it's Akshay sir. So, I keep learning from them. That is one thing I am always excited about whenever I meet them, as in how much can I dig in from their experience and take back home with me."
Working with superstars has its own perks and Ranjit shares how their experience helps him nurture his own craft. "Akshay sir is an institution himself and even Huma and Lara bring in their experience to the table. Sharing their experience and to learn from that by talking to them about not just what we are doing at that moment but how they conduct themselves in life and how they go about making and working on films is very enlightening. There is so much to take from their vision and their point of view as an actor on how they look at scripts. So, when you are working on your own script, those conversations help you and are like a film school of their own. These are the important parts," he asserts.
Image source: SpotboyE archives, Universal PR, Instagram/akshaykumar