Antim-The Final Truth Trailer Launch: Salman Khan Has Some Serious Appetite For Samosas; Here's How Many He Ate In One Go
Starring Salman Khan, Aayush Sharma and Mahima Makwana 'Antim: The Final Truth' is directed by Mahesh Manjrekar, produced by Salma Khan and is presented by Salman Khan Films.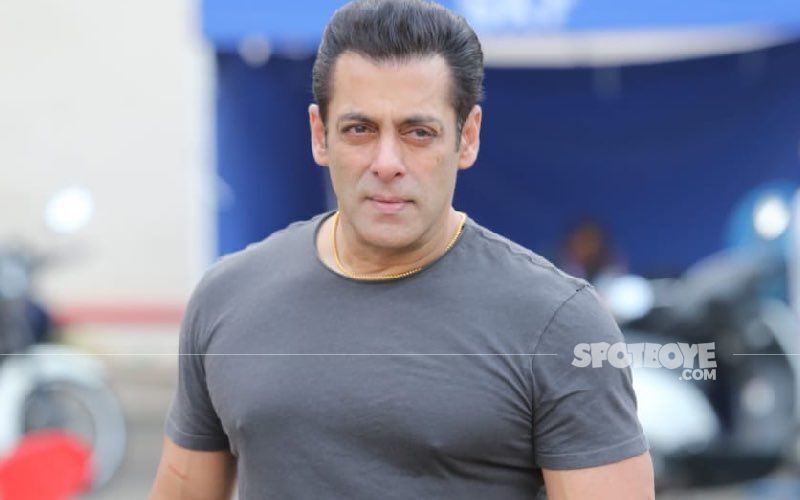 The trailer of Salman Khan and Aayush Sharma's Antim: The Final Truth was released a few days back. The film will hit the theatres on November 26, 2021. The trailer launch was a big event. But the venue was changed at the last moment. Jio World Drive was chosen for the trailer launch event after it was reported that Gaiety-Galaxy was in need of a maintenance service.
Salman Khan and his brother-in-law Aayush Sharma interestingly opened the gates of Gaiety-Galaxy on the same day of the trailer launch - as they arrived at the theatre after the trailer launch. Gaiety Galaxy and Maratha Mandir's Executive Director Manoj Desai, spoke to ETimes about Salman Khan's visit to the theatre, and spilled the beans on his appetite for samosas.
Elaborating his meeting with the superstar, Desai said, "Salman and I spoke when he was going to the Jio World Drive. It is good that later he came to Gaiety-Galaxy. Aayush and he opened the gates. The interesting bit was that he was very hungry. He ate three samosas from our canteen. It was very nice to see him do that."
He added, "I am eagerly waiting for his film 'Antim'. It should do well."
The exhibitor for Gaiety-Galaxy, Vinay Choksey had ealier told ETimes the reason for the venue shift. He said, "The reason is that we wouldn't have been able to pull it off as our air-conditioning system is not functioning properly. With the huge gap of 18 months of no activity in the COVID phase in theatre premises, the system needed a maintenance service."
Directed by Mahesh Manjrekar, Antim: The Final Truth is produced by Salma Khan and is presented by Salman Khan Films. The film also features debutante Mahima Makwana.
The Antim trailer is a well-defined look into the world of the storyline characters and the storyline itself. Both Salman and Aayush had to undergo significant physical transformation to play their characters in the film, and the trailer shows precisely that.
Image Source:Instagram/SalmanKhan/SpotboyEArchives