When is Diwali 2021? Date, Pooja Vidhi, Muhurat, Auspicious Time, Importance And Significance - All You Need To Know
Diwali celebrates the victory of light over darkness. People light candles at home and on the streets and worship the goddess Lakshmi, Ganesh Ji and Kuber, the god of wealth.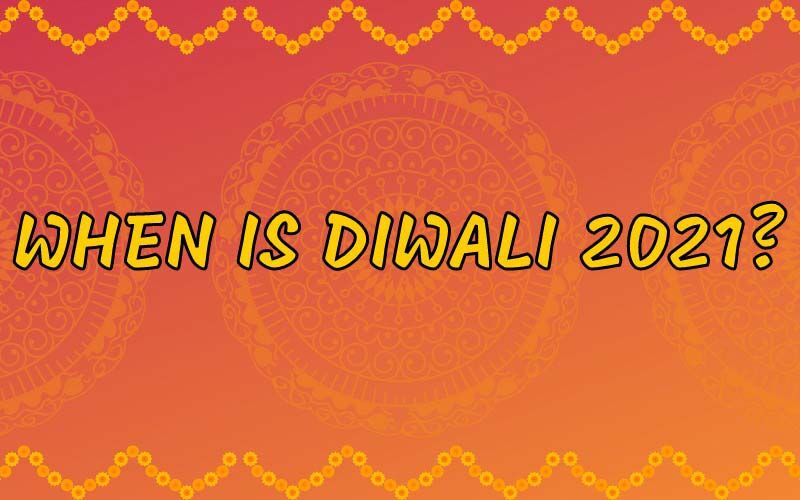 One of the most celebrated Hindu festivals, Diwali symbolizes positivity and optimism. Every year, the dates of the festival vary, and this year the festival will be celebrated on Thursday, 4th November.
According to the Hindu calendar, the festival of lights is celebrated on the day of 'amavasya' or new moon, or the 15th day of Kartik. Commencing at the end of the agricultural season, it is often associated with wealth and happiness. This autumn festival, also known as Deepavali, is celebrated throughout the country.
Today, many celebrate Diwali in memory of Lord Rama's return with Sita after 14 years of exile, while others commemorate the Pandava's return after 12 years of vanvas and a year of agyatvas. According to popular legend, the festival is also associated with Yama's and Nachiketa's story on Kartika amavasya, the story of the quest for wealth, knowledge and the right response to wrong. As a result, Diwali is also known as the festival of prosperity, wisdom, and light.
Diwali is celebrated for five days, beginning with Dhanteras and ending with Bhai Dooj. On the third day, people participate collectively in the festival.
Time for Lakshmi Pooja
During this festival, devotees also worship Goddess Lakshmi, which is believed to have been born of the Samudra Manthan, or churning of the oceans. Later, she married Lord Vishnu.
Time:- 06:09 pm to 08:20 pm.
Pradosh Kaal :- 17:34:09 pm to 20:06:20 pm.
Vrashbh Kaal :- 18:10:29 pm to 20:60:20 pm.
The Amavasya Tithi begins at 06:03 am on the 4th November 2021 and ends at 02:44 am on 5th November, 2021.
Diwali Muhurat
Nishita Kal :- November 5th, 11:39 pm to 00:31 pm.
The Sinha Lagna starts at 00:39, on the 5th of November, and ends at 02:56, on the 6th November.
Shrabh Choghadiya Muhurta on Diwali:
Early morning muhurta:- 06:34:53 am to 07:57:17 pm.
Muhurta for the morning: 10:42:06 am to 14:49:20 pm.
Muhurta For Evening: 16:11:45 pm to 20:49:31 pm.
The Ratri Muhurta is from 24:04:53 pm to 01:42:34 pm.
Diwali Pooja Vidhi
During Diwali Puja, the full day fast is observed. The fasting is Nirjal, that is, without water, or Phalahar, that is, fruits only, or with milk only, depending on the person's health and will-power.
For the pooja, you will need: An idol of Lord Ganesha and an idol of goddess Laxmi, a square red or yellow cloth, several grains, kalaya, five green mango leaves, coconut meat to make the tikka, rice and turmeric powder, flower arrangements, a silver coin and currency, sweets and fruits.
Then, worship Goddess Mahalakshmi and Lord Ganesha, along with Lord Kuber. Consume fruit, milk, and sattvic foods during Diwali and refrain from any aggressive behavior. Worship Goddess Mahalakshmi and Lord Ganesha during Diwali to get blessings. After the Puja, pay respect to the two deities. Afterwards, take that joy in the form of Prasad. Make donations to any needy person.
Diwali usually entails giving Devi Lakshmi Singhada, pomegranate, quince and sugarcane during the pooja. She also enjoys water chestnuts. The three bhogs of Goddess Lakshmi are kesarbhaat, halwa, and kheer. A lot of sugarcane is also kept during the pooja.
Image Source: 9XM Team