Anurag Kashyap Reacts To Payal Ghosh's Sexual Harassment Allegations Claiming Filmmaker Forced Himself On Her; Kashyap Calls Them 'Baseless'
Actress Payal Ghosh alleged that filmmaker Anurag Kashyap forced himself on her. As the actress levelled sexual harassment allegations against Kashyap, the filmmaker reacts to it and called them baseless. Later, in an interview, Ghosh revealed she has no proof against Kashyap. Read On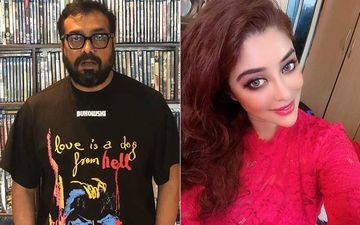 Actress Payal Ghosh alleged that filmmaker Anurag Kashyap forced himself on her. The actress took to social media to react to a video shared and expressed herself. Payal Ghosh requested the honourable Prime Minister to 'kindly take action' and said that she wants the country see the demon behind Kashyap. She tweeted, "@anuragkashyap72 has forced himself on me and extremely badly. @PMOIndia @narendramodi ji, kindly take action and let the country see the demon behind this creative guy. I am aware that it can harm me and my security is at risk. Pls help!"
As Payal Ghosh levelled sexual harassment allegations against Kashyap, the filmmaker reacted to it and called them baseless. On Twitter, Anurag Kashyap shared his side of the story in a series of tweets in Hindi and responded to Ghosh's allegations. Calling Ghosh's allegations baseless, Anurag Kashyap tweeted, "Wow, it took so long in the attempt to silence me. It's ok. In the attempt to silence me, you dragged several other women despite being a woman yourself. Have some limit Madam. Will just want to say that whatever the accusations are, they are all unsubstantiated. "
Check out his tweet here:
क्या बात है , इतना समय ले लिया मुझे चुप करवाने की कोशिश में । चलो कोई नहीं ।मुझे चुप कराते कराते इतना झूठ बोल गए की औरत होते हुए दूसरी औरतों को भी संग घसीट लिया। थोड़ी तो मर्यादा रखिए मैडम। बस यही कहूँगा की जो भी आरोप हैं आपके सब बेबुनियाद हैं ।१/४

— Anurag Kashyap (@anuragkashyap72) September 19, 2020
His next tweet, Kashyap mentioned how Payal Ghosh has tried to drag his artists in the process of accusing me, but mentioned that she has failed. He added how he's married twice, and said that if that's his crime, then he accepts it. Kashyap then said that if it was his crime that he has loved, then he accepts that too. The Manmarziyaan director concluded talking about how he does not engage in such behaviour or tolerate it. He added that she shall see to whatever happens. At last, Kashyap wrote, "One can see in your video how much of it is truth and how much of it isn't. Blessings and love to you. Apologies for answering your English with my hindi."
बाक़ी मुझपे आरोप लगाते लगाते, मेरे कलाकारों और बच्चन परिवार को संग में घसीटना तो मतलब नहले पे चौका भी नहीं मार पाए।मैडम दो शादियाँ की हैं,अगर वो जुर्म है तो मंज़ूर है और बहुत प्रेम किया है , वो भी क़बूलता हूँ । चाहे मेरी पहली पत्नी हों, या दूसरी पत्नी हों या २/४

— Anurag Kashyap (@anuragkashyap72) September 19, 2020
या कोई भी प्रेमिका या वो बहुत सारी अभिनेत्रियाँ जिनके साथ मैंने काम किया है , या वो पूरी लड़कियों और औरतों की टीम जो हमेशा मेरे साथ काम करती आयीं हैं , या वो सारी औरतें जिनसे मैं मिला बस , अकेले में या जनता के बीच -३/४

— Anurag Kashyap (@anuragkashyap72) September 19, 2020
मैं इस तरह का व्यवहार ना तो कभी करता हूँ ना तो कभी किसी क़ीमत पे बर्दाश्त करता हूँ । बाक़ी जो भी होता है देखते हैं । आपके विडीओ में ही दिख जाता है कितना सच है कितना नहीं , बाक़ी आपको बस दुआ और प्यार ।आपकी अंग्रेज़ी का जवाब हिंदी में देने के लिए माफ़ी ।

— Anurag Kashyap (@anuragkashyap72) September 19, 2020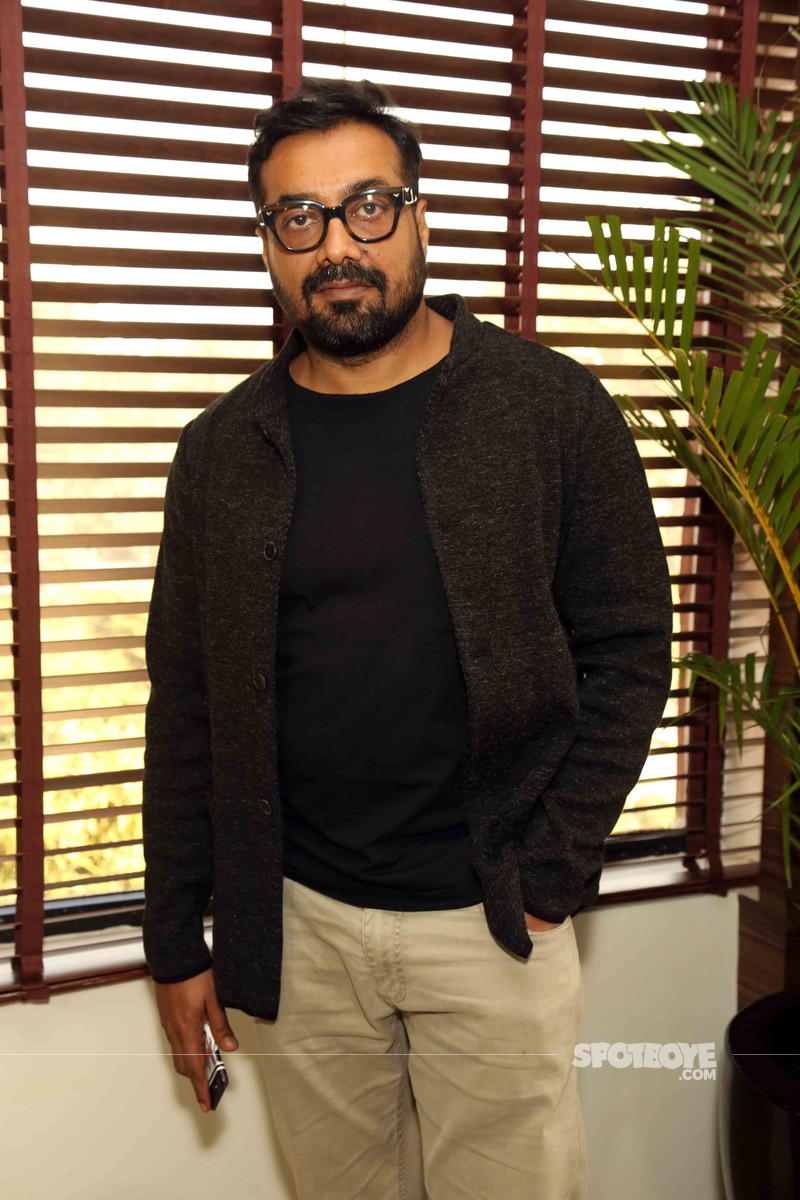 Later Ghosh also mentioned that she has had no other bad experiences in the film industry so far and shared that she came out in the open about her story just because she wanted to make girls wary. On the other hand, during the interview, Payal Ghosh also revealed that she and Anurag Kashyap were Facebook friend and mentioned that the incident happened during her third meeting with him. She also revealed that she was the one who wanted to meet the filmmaker first.
Image source: Instagram/ ; SpotboyE Archives

They say the best things in life are free! India's favourite music channels 9XM, 9X Jalwa, 9X Jhakaas & 9X Tashan are available Free-To-Air. Make a request for these channels from your Cable, DTH or HITS operator.