Anurag Kashyap's Daughter Aaliyah Celebrates 1 Year With BF Shane Gregoire; Posts A Montage Of Their Loved-Up Moments: 'Best 365 Days With My Best Friend'
Anurag Kashyap's daughter Aaliyah Kashyap shares a video montage of her romantic moments with BF Shane as they celebrate one year of togetherness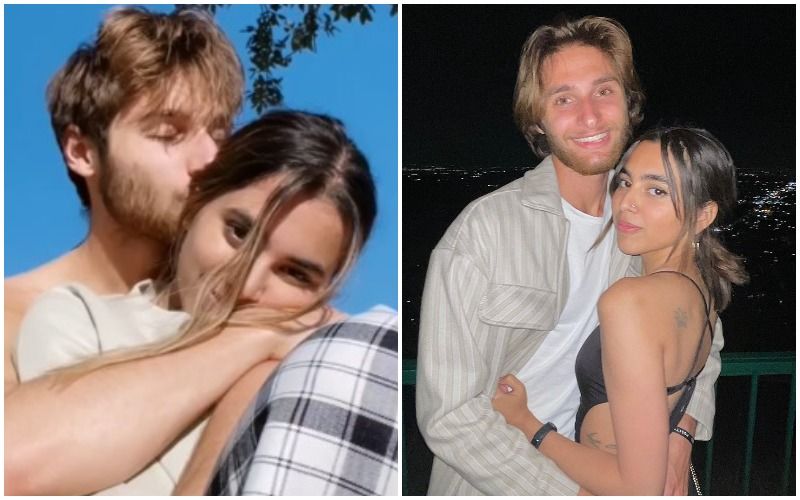 Anurag Kashyap's daughter Aaliyah Kashyap is among the most popular star kids, and she is already a social media sensation. She often posts interesting vlogs on her YouTube channel, giving fans a sneak peek into her life. Aaliyah has been dating Shane Gregoire, and she often posts the most adorable pictures with him on social media. Now, as she celebrated one year of their togetherness, Aaliyah posted a video montage of their romantic moments.
Aaliyah took to her Instagram and celebrating a year of togetherness, she dedicated a special post for him. The video that she shared is a compilation of their loved-up moments, and it is too cute to miss! Along with that, she also penned a heartfelt caption for Shane, that read, "The best 365 days with my best friend that I wouldn't change for the world. Thank you for loving me unconditionally & showing me a love like no other. I love you forever #1year."
Shane and Aaliyah are both currently in Mumbai, and they are staying at Anurag Kashyap's house. In her vlog, Aaliyah gave fans a glimpse as Shane tried Indian cuisine. From gorging on samosa, to paani-puri, Shane is making the most of his trip to India.
Earlier, in a YouTube video, Aaliyah had revealed that she and Shane met on a dating app, and that she was the first to swipe right. She said, "I made the first move. We met after two months of talking and I was like, 'Oh my God.' I was waiting for him to kiss me but I was like, he is not doing it. Because I think he didn't know if I was comfortable with it or whatever, so I just went in for it. It was so awkward because we were talking and mid-sentence I did it, because I was thinking about it so much and I was so nervous."
ALSO READ: Anurag Kashyap's Daughter Aaliyah Reacts To A Fake Profile Of Hers On A Dating App; 'Please Block And Report It'
Image Source: Instagram/Aaliyah Kashyap