Anurag Kashyap's Daughter Aaliyah Kashyap Takes Us On A Tour From India To LA, Reunites With Boyfriend Shane Gregoire But Gets Upset; Watch To Know Why
Anurag Kashyap's daughter Aaliyah Kashyap shares a vlog, taking us on a journey from India to LA. She even reunites with her boyfriend Shane Gregoire but gets upset and the reason is too cute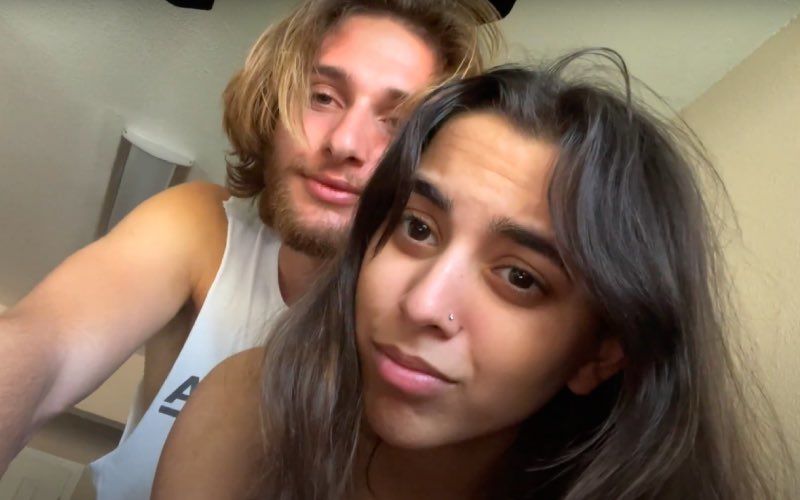 Filmmaker Anurag Kashyap's daughter Aaliyah Kashyap is a well known YouTuber. She is the one who keeps sharing her life details on her channel and fans really enjoy seeing it. Speaking of which, she recently shared a vlog on her channel where she took us on a journey from India to LA. Right from showing her OOTD look to meeting her friends in India, Aaliyah's last day in Mumbai looks so relatable. Upon reaching Los Angles, she reunites with her boyfriend Shane Gregoire but gets upset and the reason is too cute for words. Apparently, after meeting him at the airport, he gave her a side hug and Aaliyah, being a girlfriend, did not approve of it.
After she reached home, she questioned him about the same. However, in his defence, Shane revealed that due to the cops at the airport and they honking, he hurriedly had to put her bags and left. Aaliyah still didn't buy his story and said he should have given her a good hug since she is his girlfriend. LoL. Furthermore, she even goes out for a beach day with her beau. After taking a swim in the sea, he changes his clothes outside the car. Surprisingly, she caught Shane's changing act on camera too. Moreover, she also gives glimpses of her room in Mumbai as well as her LA room which looks pretty cosy.
Watch the entire blog here
Aaliyah Kashyap is quite popular through her YouTube videos, but it also comes with its share of hate and criticism. Speaking on the same, during an appearance on Zoom's By Invite Only, Aaliyah revealed that she received a lot of hate messages for discussing sex, pregnancy and drugs with her dad in the video.
She said, "I have gotten a lot of messages of people talking about how it's good to see such a progressive parent. People have questions and they are too afraid to ask their parents and so it's nice for them to have a medium to get answers to their questions."
Image source: Instagram/ aaliyahkashyap