Anushka Sharma is currently on a vacation mode in London, where she is accompanying her husband Virat Kohli for the England ODI series. The couple, who has been often spotted strolling on the streets of the British capital, past a few days, shot for an adorable picture together and also took photos with Team India as they were on a train ride.
After Virat Kohli, now Anushka Sharma took to social media to share a picture with hubby. In the snap, Anushka warmly hugs the Indian cricket captain from behind:
After the match, Indian cricketer KL Rahul took to social media and shared a selfie with Virat, Anushka and Hardik Pandya. Rahul captioned the photo stating, "Loved the train journey today with these amazing people. #UKDiaries"
Check out the pictures below: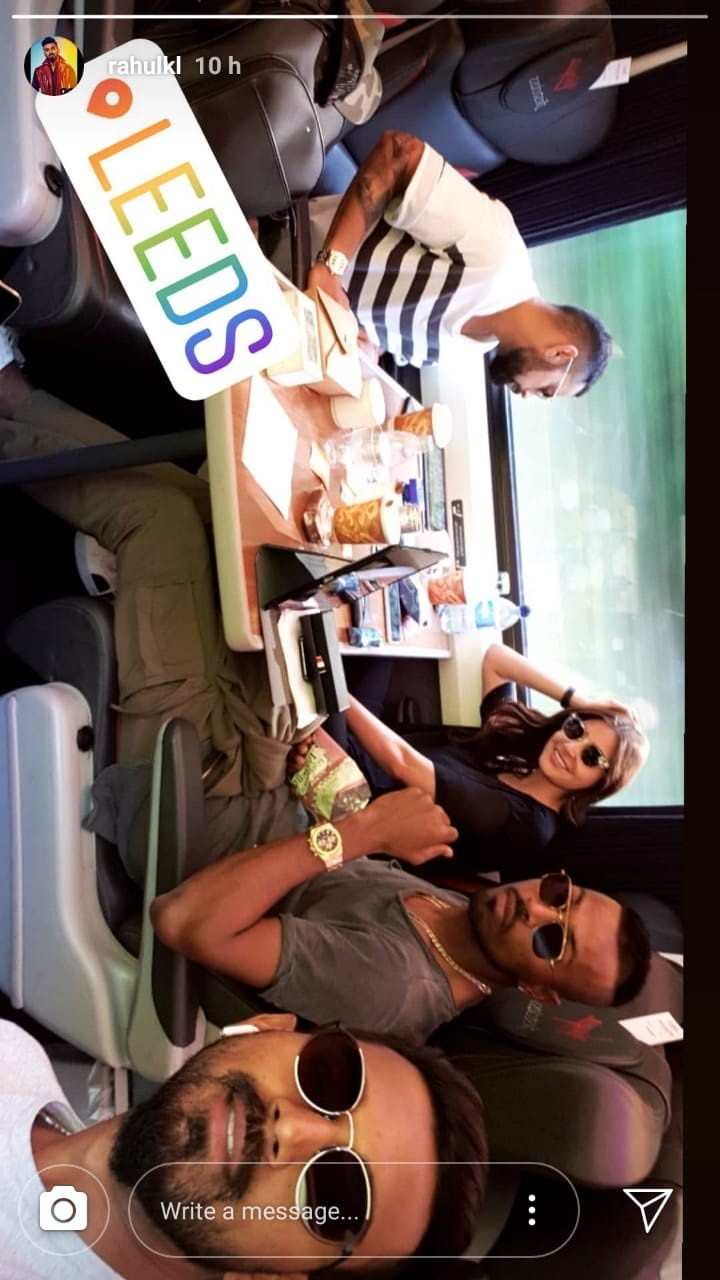 A few days back, Virat Kohli had shared a picture of Anuhska Sharma and wrote, "Day out with my beauty! 🤩♥"
On last Thursday, Team India, won the T-20 series against England by 8 wickets and Anushka was seen cheering for her husband and Men in Blue, in full enthusiasm. Anushka was seen sitting with Shikhar Dhawan's wife Aesha Dhawan on the stands. We then brought you a few videos of Anushka Sharma and Aesha Dhawan sending out flying kisses for their hubbies and it was just too adorable.
Aesha Dhawan had shared a picture with the actress and captioned it, "The squad!! Well done boys on a great win!!! #indiancricketteam @aliyah_dhawan @anushkasharma #rheadhawan #zoraverdhawan 🏏"

This is called a perfect case of 2 in 1- work with a lovely vacay!