Anushka Sharma has reacted to her daughter Vamika's face being revealed during the India vs South Africa match on Sunday. She issued a statement on her Instagram stories and said that she wasn't aware that the cameras were on her. The actress also made it clear that her daughter's privacy comes first and requested fans and media houses to not share her daughter's pictures.
She wrote, "Hi guys! We realise that our daughter's images were captured at the stadium yesterday and widely shared thereafter. We want to inform everyone that we were caught off guard and didn't know that the camera was on us. Our stance and request on the matter stays the same. We would really appreciate if Vamika's images are not clicked/published for reasons we have explained earlier."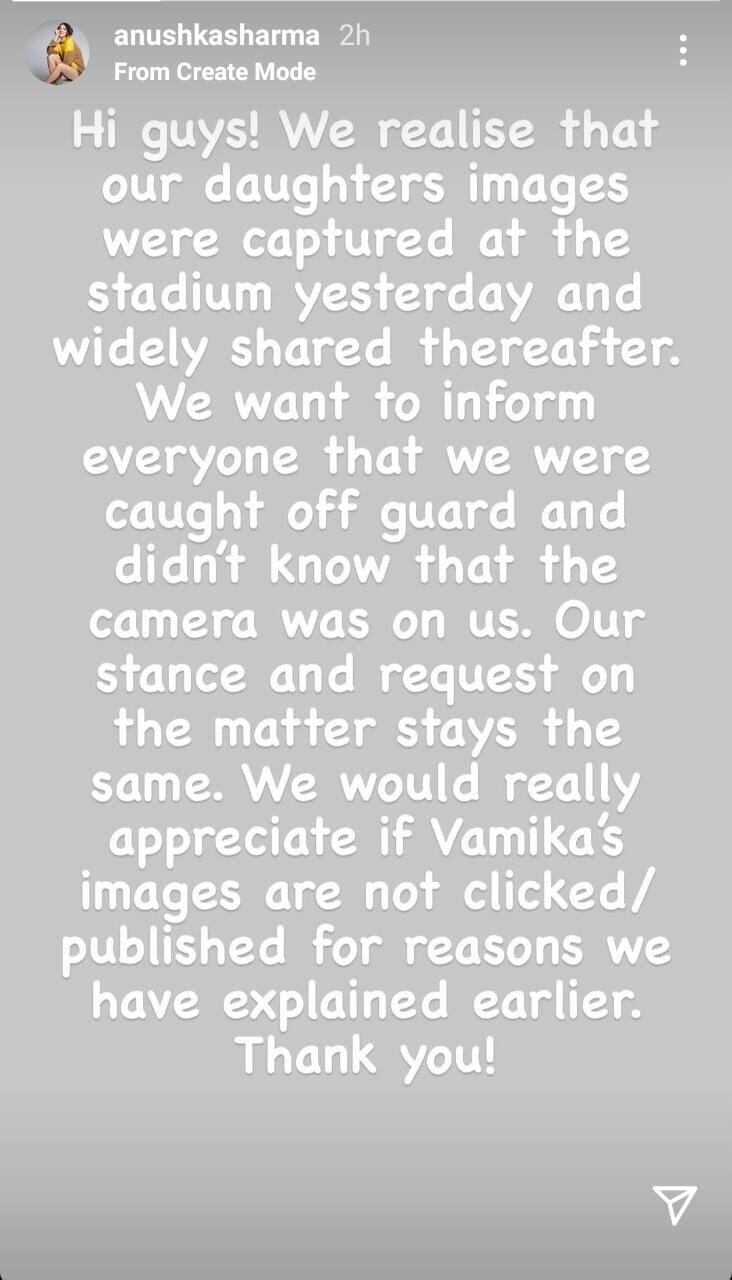 For the uninitiated, during India Vs South Africa's match on Sunday, Anushka and her daughter were watching the Indian team play against SA when the official broadcaster of the match panned the camera to the stands showing the mother-daughter duo cheering for Kohli. It was then Vamika's face was revealed.
The couple welcomed their daughter Vamika last year. During a Q&A session on Instagram, Virat Kohli revealed the meaning of his daughter's name. He said, "Vamika is another name for Goddess Durga.' He further added, 'We have decided as a couple to not expose our child on social media before she has an understanding of what social media is and can make her own choice."
Image Source:Instagram/AnushkaSharma